Well, the next morning I slathered my hair with Pantene Hydrating Curls, put a conditioner cap on and walked around the apartment all day. I had a hairlogue interview to go to so I got in the shower that afternoon and gently detangled my twistout with my Denman brush. After that I rinsed, then washed with Castile soap and bio Hydrating conditioner. I pulled it up into this sloppy puff with some moisturizer and headed out the door.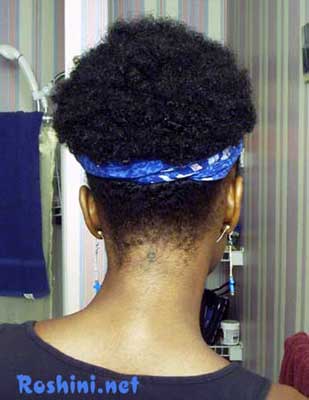 I have come to terms with the fact that I WILL NOT get more than 2 weeks out of my twists *weep*. I always go for 3 weeks but I'm just fooling myself…tsk…tsk. The top gets really fuzzy (which I like) but the back starts to loc! When I do loc my hair I'll be happy about this but for now it's 2 weeks per twists…

edited to add (5.24.05):
I totally get 3 weeks out of my twists now!!! I guess I just needed length 🙂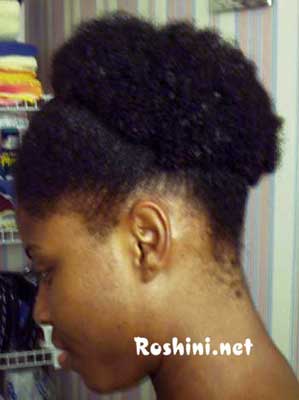 I got back from my interview and decided to moisturized the crap out of my hair. I took section by section of my hair and massaged in moisturizer from root to tip. After that I decided to try a puff with a headband like Renai (nitanai) does. I never could get this done but I did it!!! Yippee!!!
This may sound slow but I'm so excited about a puff that "stands on it's own" without a scarf showing! How cool is that?!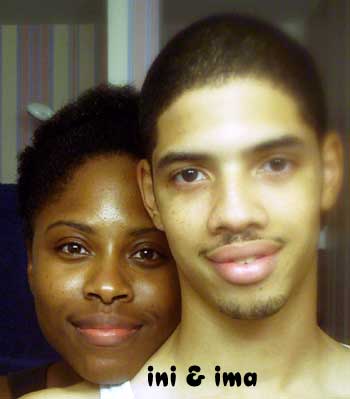 My boyfriend came into the bathroom during my photoshoot so he got dragged into the deal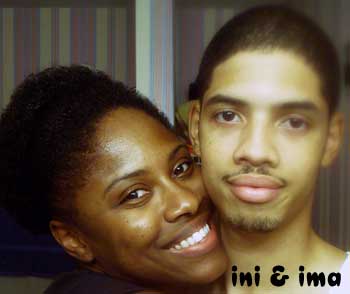 Oooooh I wub me somadat boo boo!

. He doesn't like taking pictures but I couldn't stop ya'll!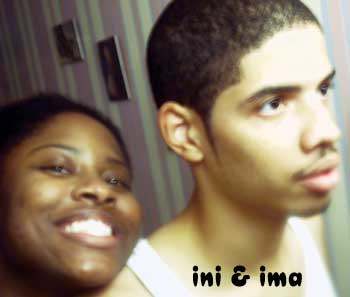 O.k. he was through with the picture taking but I snuck in one more