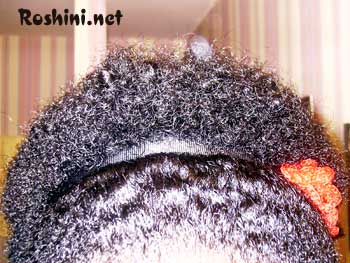 Happy Birthday to my Mommy!

I've been wearing my hair in the same low puff for a few days now. I just shower and let the water spritz it to liven the squished parts up, spray some leave-in and add whatever scarf I'm using that day.
I took this picture to show that I am now in another fuzzy cycle. I've speculated that the fuzziness goes and comes according to growth cycles. This is a great picture of all the fuzz at the top of the puff. This will go away in about a week or so and then come back again……very interesting.