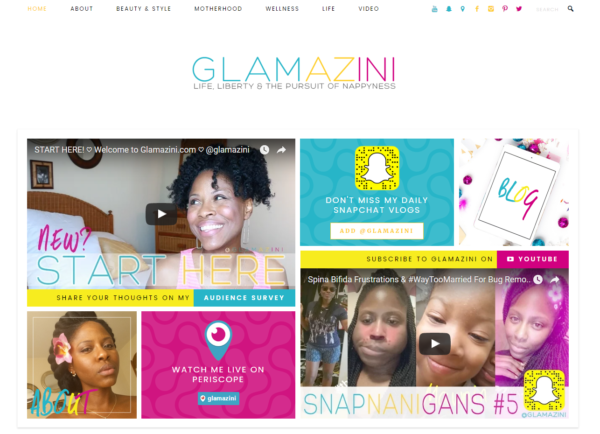 Heeeeeey y'all! Happy Friday!
Guess what I've been up to? Can you guess? Can ya? Huh? Huh? 😀
Glamazini.com has been entirely redesigned and I love it so muchly!!
*tosses confetti and twirls about wildly*
On our drive back from Oklahoma City last month, I had a 'come to Jesus' moment about my absolute preference for creating video content, specifically on YouTube, Snapchat, and Periscope. Hubby and I talked it over and decided I needed an online presence that better highlighted that preference, while still showing folks what I can do on Instagram, Twitter, Facebook and my blog. We wasted zero time when we got back. I compiled a long list of designers and developers, took time narrowing it down and was ready to reach out to a few, then by sheer chance stumbled upon Jennifer at Hello You Designs. Something in my head said "This is your designer." so I contacted her that night and
BADABINGBADABOOM here we are.
My homepage now highlights my love of video, presents my newsletter sign up more prominently, and showcases my blog posts below! I'm seriously proud of my 'Start Here' video as well y'all … I put on makeup for you! Look at yo girl! #weouthere LOL!!
Over the years my website had transformed several times to fit my current mood and brand, but this time, I feel like I hit the nail SQUARE ON THE HEAD and am in L.O.V.E. with the new look, feel, and functionality of my site!
I'm still not done.
I mean what digital entrepreneur ever is lol? We're always tweaking and making things better on the back end. Btw, if you want to see what goes on back here join me on Patreon!
Let me know what you think of the new design and have an amazing weekend!
. . . . . . .
p.s. For fun here are some old screenshots of previous designs over the years. I'll as more as I find them. 😀 Now off to medical appointment numero 8 (yes that's EIGHT) for this week for Zion.
2002 – (Roshini.net)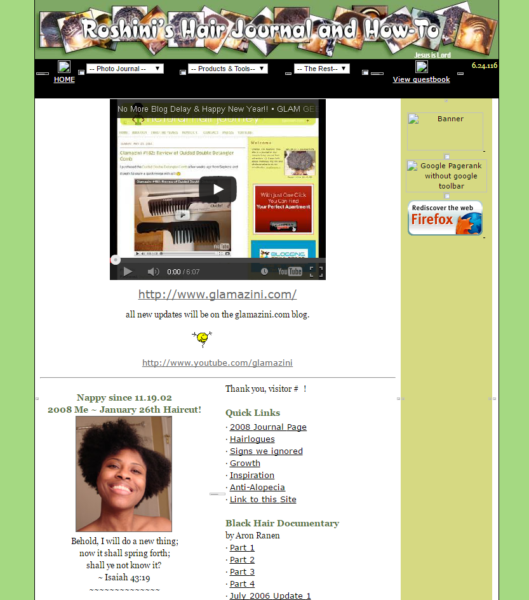 2008 – (switched to Glamazini.com)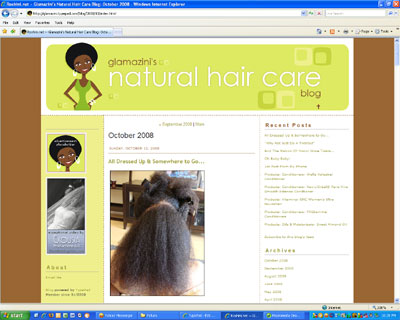 . . . . . . .
August 2011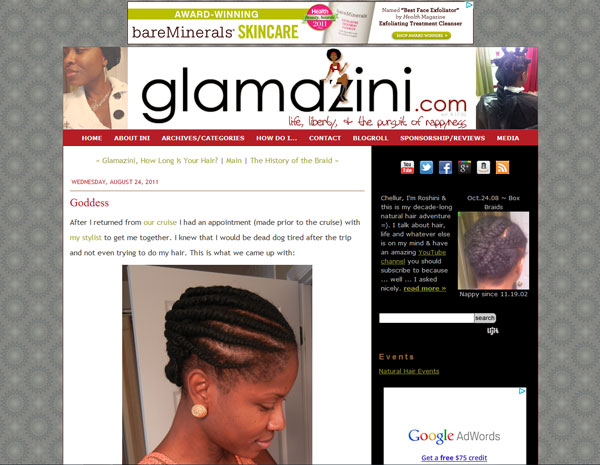 . . . . . . .
April 2012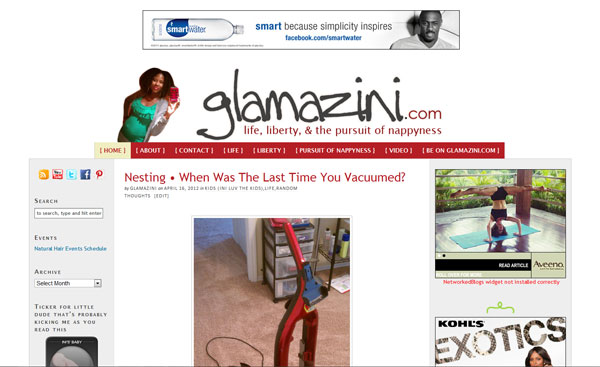 . . . . . . .
January 2014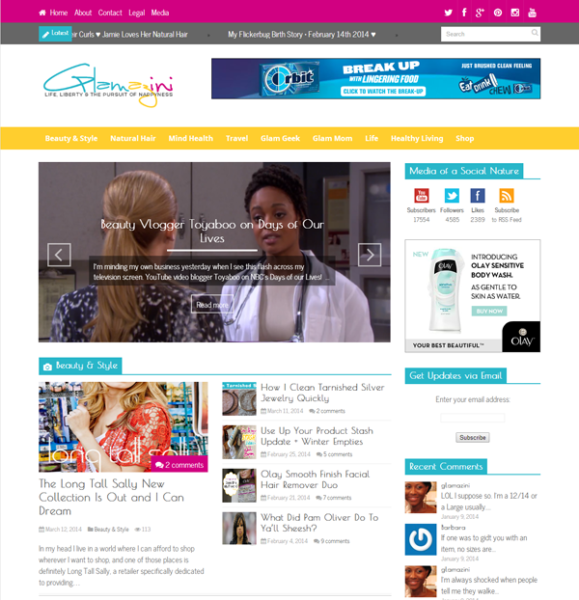 . . . . . . .
June 2016