I was thinking of this style/outfit when I tossed aside bun with flower in my hair back in June.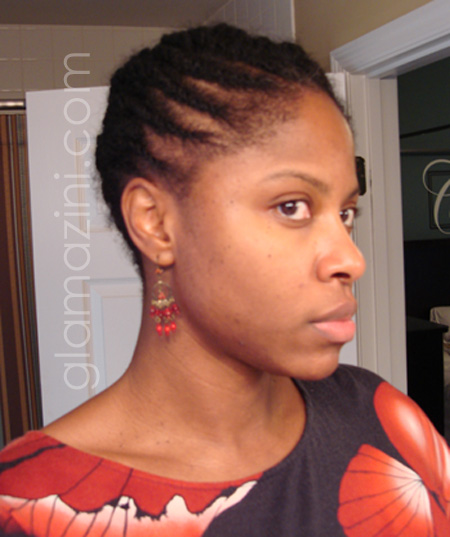 This is the set of twists I wore on my trip to DC for the Blogging While Brown conference.  I did do a tutorial featuring these twists however I haven't put it up yet due to Window Movie Maker being of it's father the devil. 

Moving right along…
…since I was on my way to work I decided to tone down the flower from the last time with this tiny crochet one I made eons ago (but I cut it off the headband & just pinned it with a bobby pin).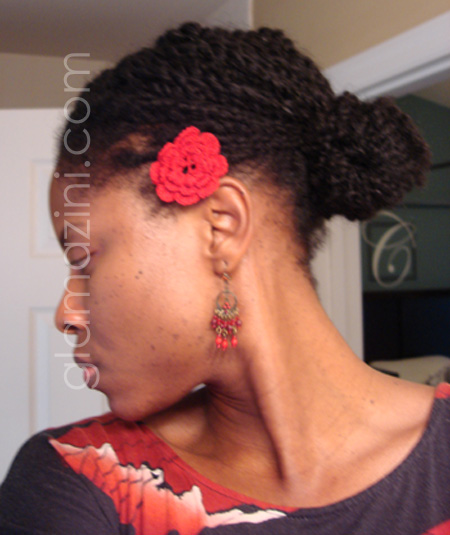 image: glamazini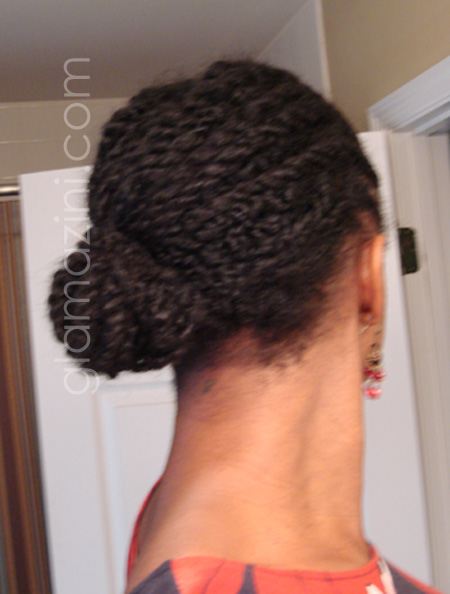 image: glamazini
Definitely look out for the tutorial featuring these twists soon & thanks for visiting.
Happy Nappying!