Let me say this off the bat: this is my favorite subscription box unboxing YET!

Ok now the post:
The lovely people at Rocksbox have given me 3 months of complimentary subscription to their designer jewelry styling service and so far I'm in looooooove!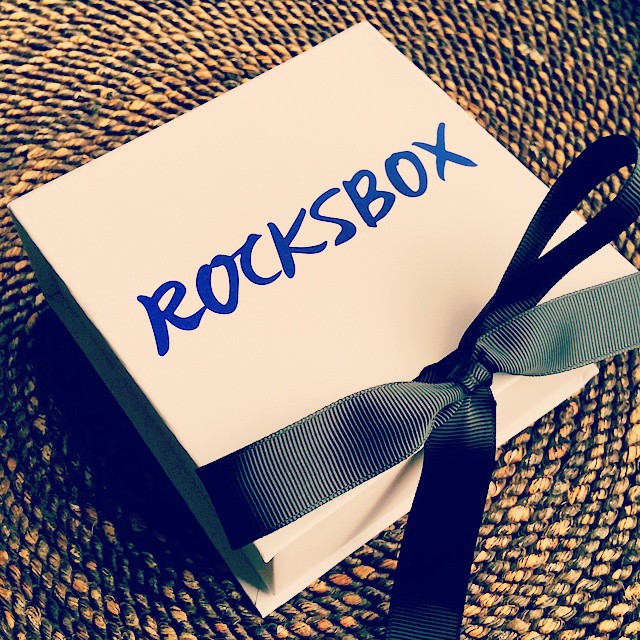 Here's how it works!
Visit Rocksbox.com – check below for a code that gives you 1 month free!*
Become a Shine Insider – Take the style survey and add items to your jewelry Wish List.
Receive 3 Pieces of Jewelry – Each piece is hand-selected for you by a personal stylist based on your style and requests.
When You're Ready Return Pieces and Receive 3 More – Every set has 3 pieces of designer jewelry, worth an average of $200 per set.
Last week I received my 1st complimentary box from Rocksbox & I loved it! Becoming a Shine Insider was seamless. I have a background in webpage interface design and usability so I was beyond pleased with my experience on their site. From there, my box arrived in just a few days, super fast. I decided to document the contents of this (and any subsequent Rocksboxes) via video so here's what I received:
KABAM!

Watch the video directly on YouTube.
Here's are the beautiful pieces I received: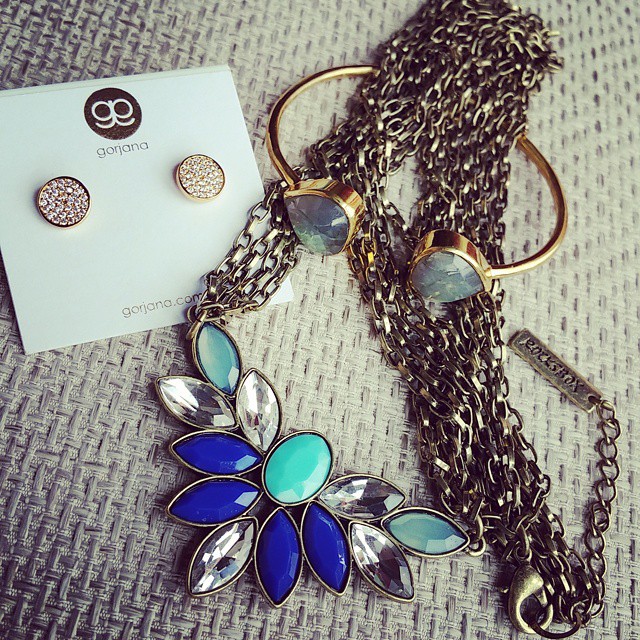 Gorjana Pristine Circle Stud Earrings
Margaret Elizabeth Teardrop Bangle in labradorite
Perry Street Mindy Necklace
Yes chile! 

Soooooo I wore the pieces to church on Sunday. Here's what I came up with. 

KABAM!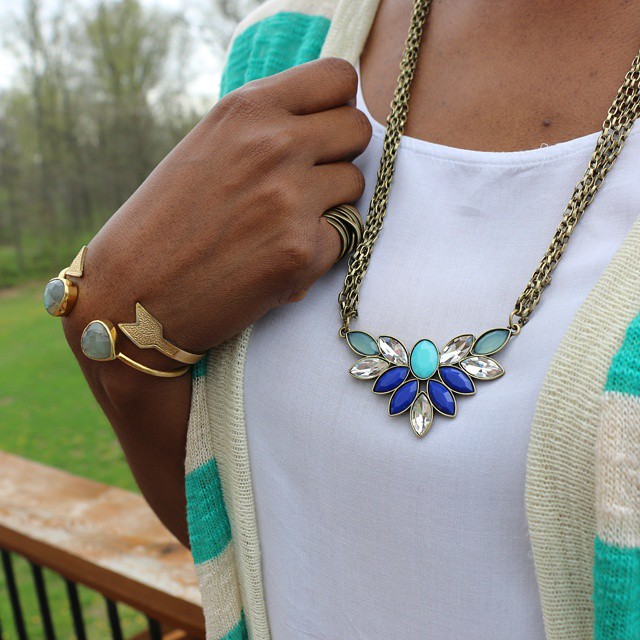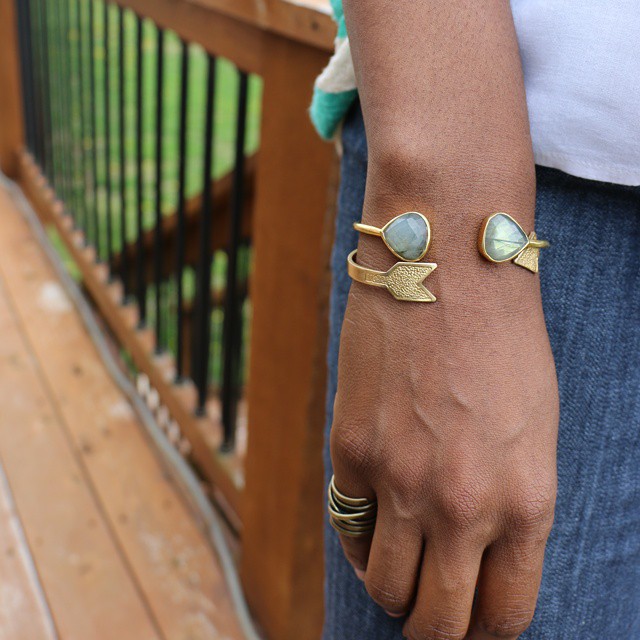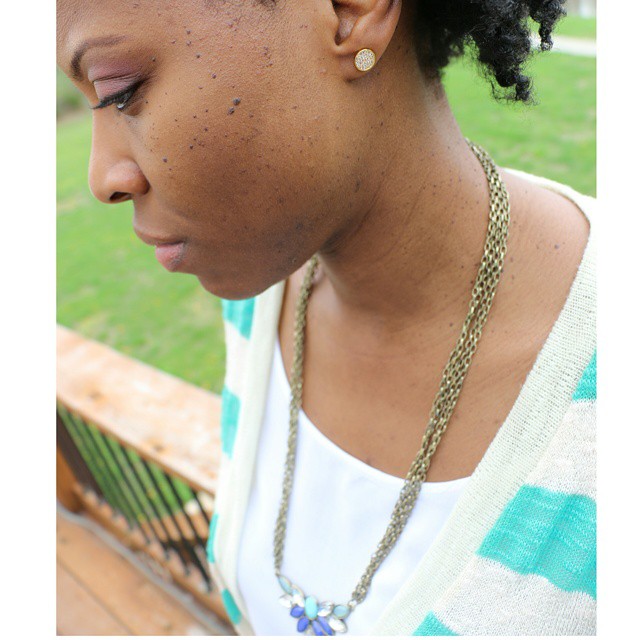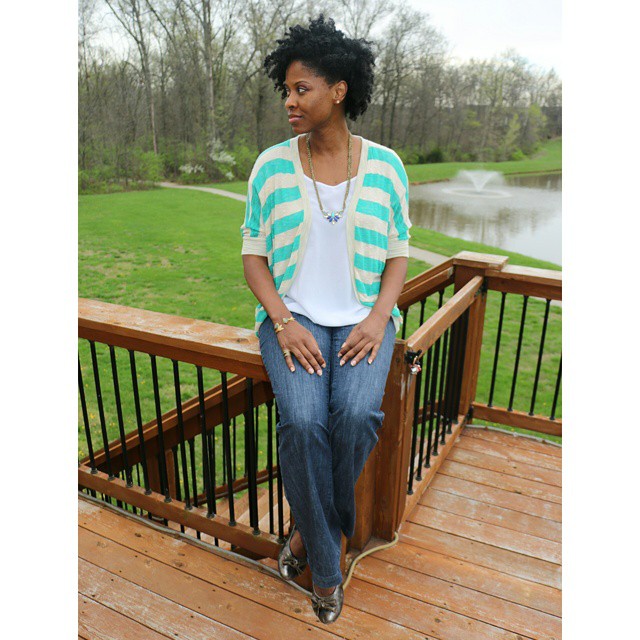 The return label was included in the box so I dropped my pieces in the mail on Monday at 3:45pm and recieved an email from Rocksbox Tuesday morning at 2:20a saying they noticed I returned my pieces!  I love that sort of integration. Love! Today (Wednesday) I get an email saying my new items are in the mail!  Amazing! If I receive them before Sunday I'm gonna wear them and repeat the process!  This is way more exciting to me than I even expected it to be. I love jewelry, love seeing what I was sent, love styling it, and love the quality of the pieces sent.
Oh I forgot to mention that Rocksbox gives you $10 of shine spend to use on their site to purchase any item you just can't part with. I almost bought that bracelet above but I told myself to experience the service before I get to shopping just yet LOL.
*Oh and enter the code 'glamazinixoxo' until May 9th to get 1 month free!  After that use that same code to get 50% off your first month.