Here's my rollerset for the night. I just kept saying 'why am i doing this Lord, I hate sleeping on rollers'. I'm just that curious to see what a rollerset on my natural hair produces.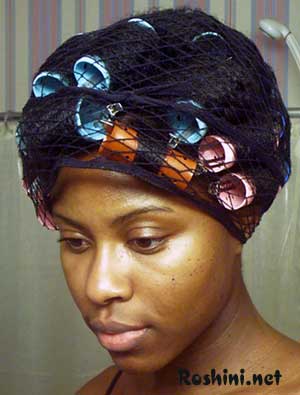 BTW, I noticed that my ends were really crispy when I was rolling my hair. I was waiting to trim my hair but I may have to get rid of some of the scraggly ends soon. Stay tuned….
Alright, here I am the next day with the rollers out. I'm covering my face because I barely slept due to the rollers and I look horrible…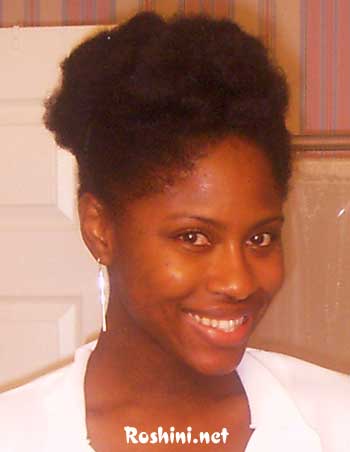 After a small battle

this is what I settled for. I say 'settled for' because I was not gonna be late for church. My hair just kept growing and growing and I kept clipping and pinning. After a while I just said 'wateva' and walked out the door. See how red my eyes are….no sleep….dumb rollers!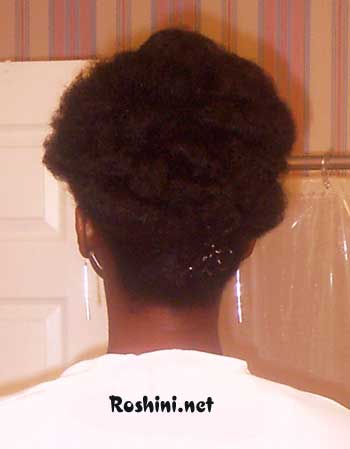 Sorry it's such a dark picture. I just rolled the back up and clipped it. Never say never so I'm gonna say I can't see why I'd ever rollerset my hair again. I couldn't sleep well, my hair looked crazy and felt dry (although I'm contributing that to the banding). Oh well, now I know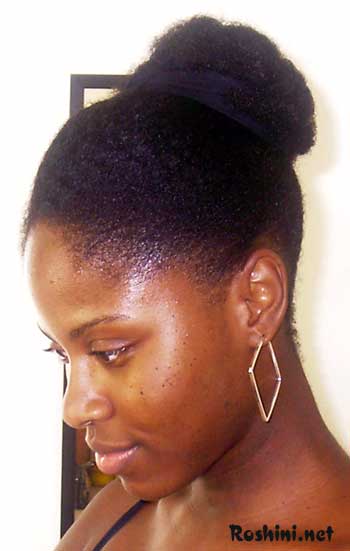 This is what I should've worn to church in the first place *sigh*. Because of the banding I could get my hair into a almost puffytail…almost. This was great but my ends were really dry feeling.