Eventually even the tied back twistout gave up the ghost and I had to let it go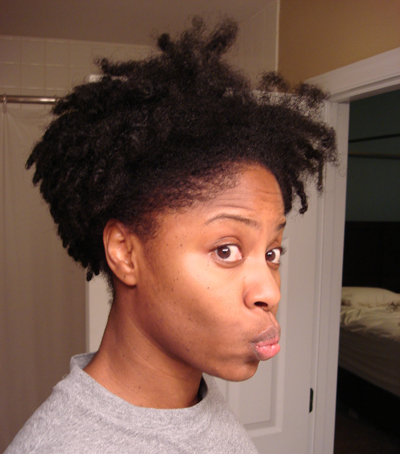 My plan was to wash, detangle and attempt my first ever head of palm rolls (aka 1-strand twists).  I figured it was safe to try this on shorter hair and if it turned out to be a disaster I could salvage a coil out from it … I hope.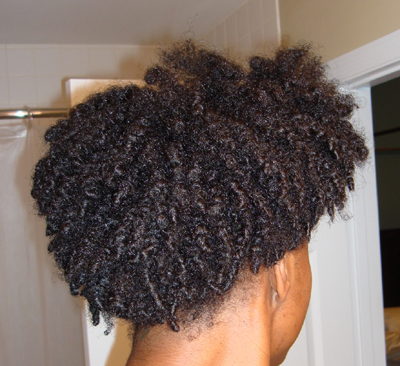 I started in usual fashion: sectioned my hair and secured with soft bands.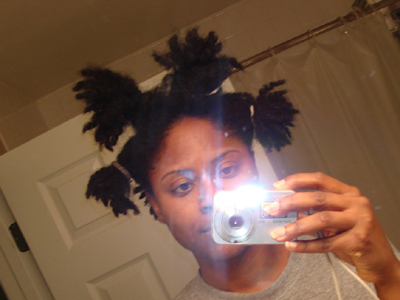 Applied dollops of conditioner mixed with honey and castor oil to each section, re-secured with the bands, then covered with a plastic bag.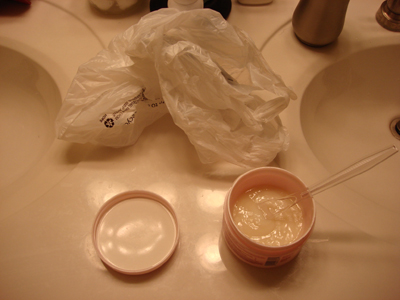 After some hours of walking around like that, I removed the bag, detangled in the shower with my Denman brush and Voila!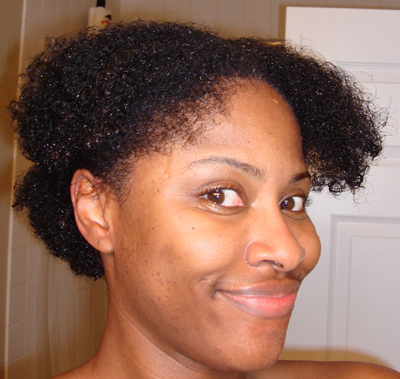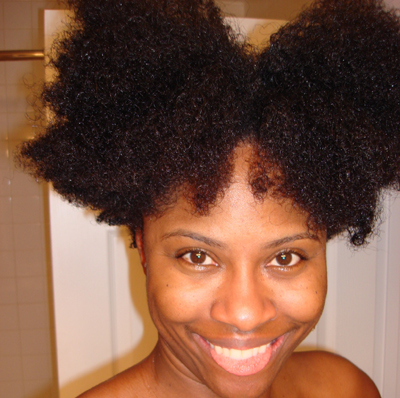 I started rolling with a rat tailed comb @ the base then finished each roll with my fingers, let it double over on itself and secured with a curler clip.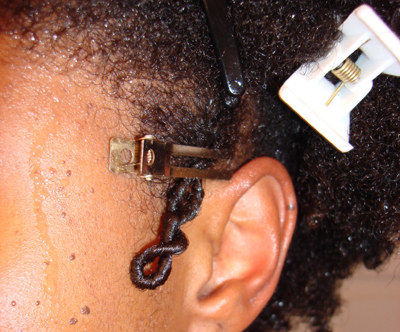 I had never done this so I honestly did not know what I was doing.  I feared the bend in the coil would eventually betray me but I couldn't figure out another way to get it to uncoil (the top of my hair has a very loose curl pattern)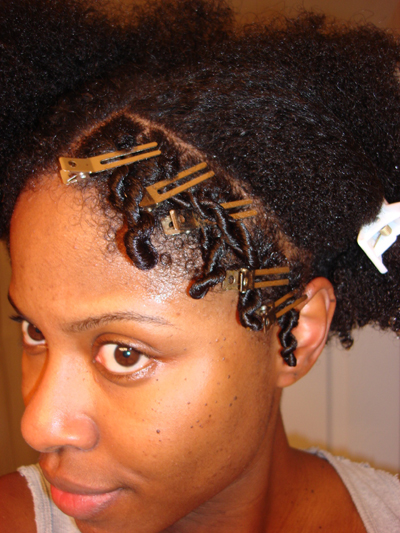 For moisture I used my shea/coco concoction and for hold I used Jamaican Mango & Lime wax.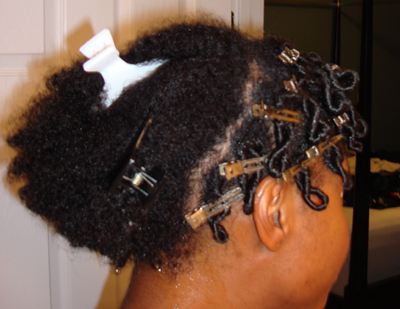 All done!  This took about an hour.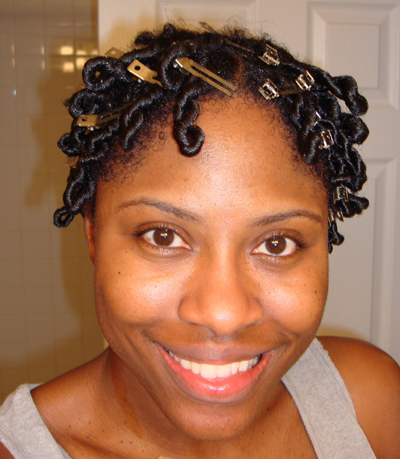 I was hopeful at this point, more so than when I started (didn't think I'd get through the entire head and especially so fast!)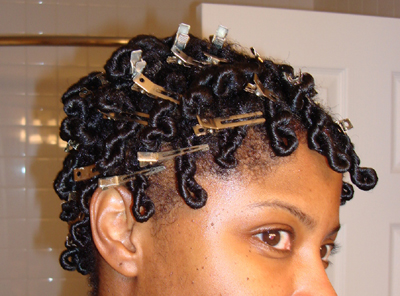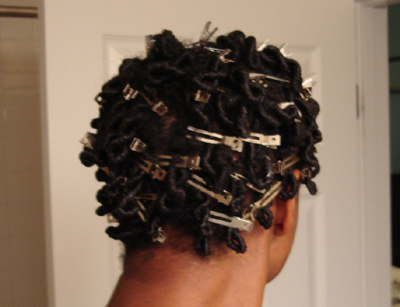 I sat under the dryer for a while (forgot how long) then took the mental clips out, tied it down with a scarf and went to bed.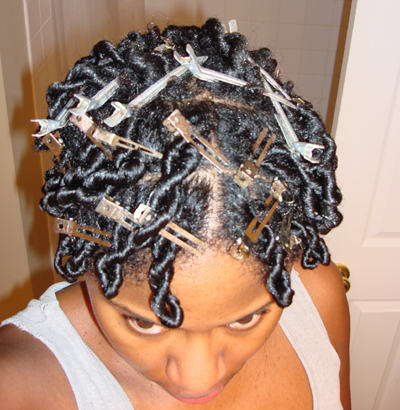 Here I am the next morning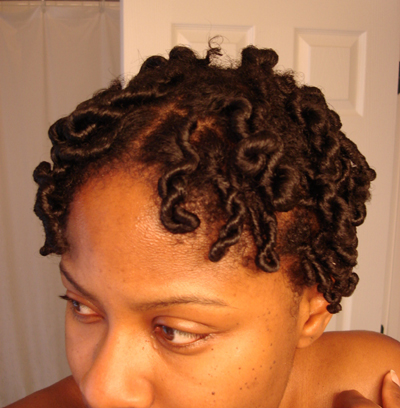 I un-bent each coil and they were sticking all over the place.  YIKES! 

  what to do? what to do?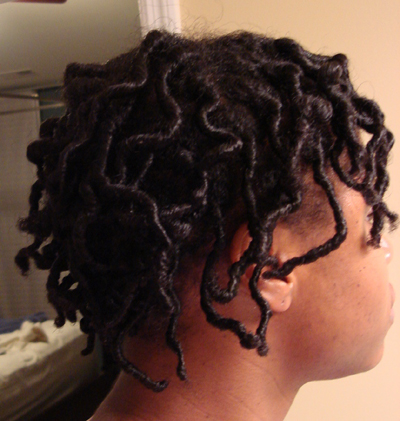 It's not looking good and I had to leave to run some errands.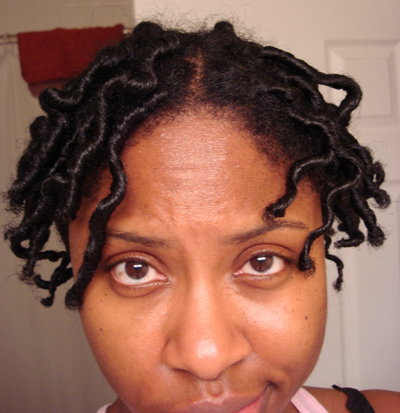 AHA!  It's (sorta) long enough to pull back into a measly little ponytail!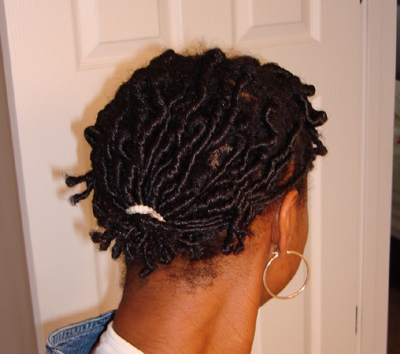 With the help of bobby pins, a pink elastic bands and prayer, I made a swoop and got me a hairdo!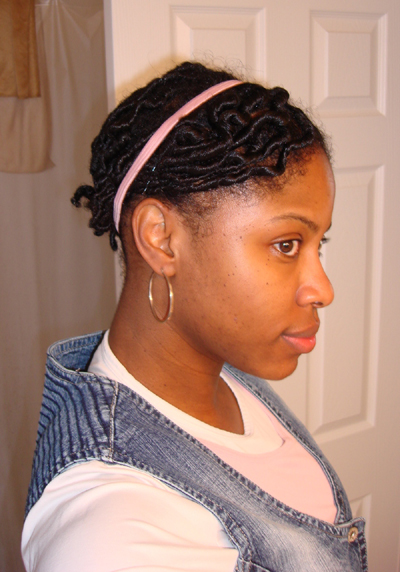 I was pleased at this point. Very pleased (relieved) indeed.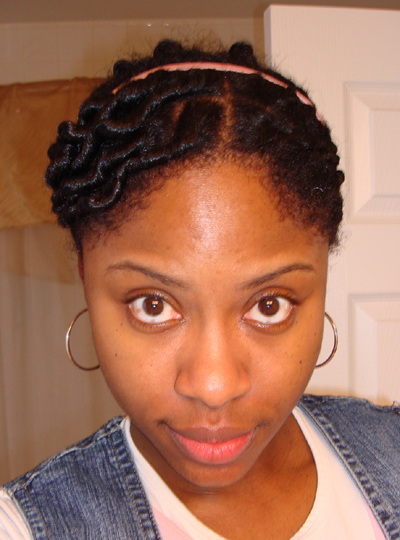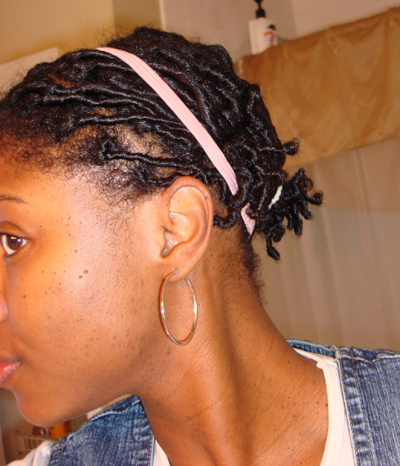 Gone to run errands!

Thanks for visiting!!!!!

Life, Liberty, & The Pursuit of Nappyness 

    ~ ini