I am such a discount shopper at a heart.  Lately I've been living with less, BUT I had the most amazing opportunity and I had to get me some!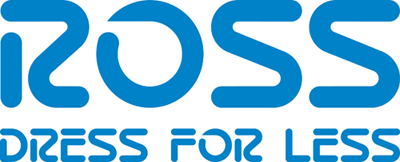 Yesterday Ross Dress for Less®, the nation's largest off-price apparel and home fashion chain, opened two stores here in the St. Louis metropolitan area, as well as 16 stores in other locations throughout the U.S!  Guess who was at the Chesterfield, Missouri location for their "soft opening" and guess who got some great stuff!
Really guess … I'll wait.
MEEEEE!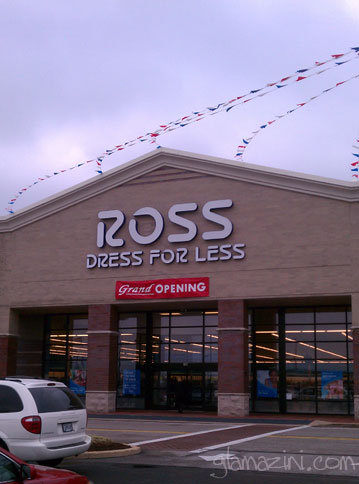 Not only that, but myself and several others were treated to a delicious breakfast with the Regional VP for the Midwest region, VP of Marketing and Zone Director where we had an opportunity to nom on some good food and learn more about what sets Ross apart, its history, its impressive growth, and its strategy of "no frills, big thrills".  Seeing that I just came from a corporate marketing department, I was quite intrigued by the discussion.  Here's five neat things I learned about the Ross Dress for Less® brand:
Ross opened 18 stores nationwide yesterday, and 12 last October!
Ross has been in business over 30 years in more than 1,000 stores
Ross opts for savings of over 20-60% off department stores over fancy displays and building their own properties
Ross sells clothing for women, men and kids as well as items for your home, pet, and even furniture, luggage, seasonal items and sporting goods.
The Chesterfield, MO location has merchandise shipped FIVE (5) times a week so the inventory is always fresh and ready for the savvy shopper on the hunt! Woohoo!
I'd never shopped at a Ross so I was excited.   Once in the store we were given a tour, during which I spotted this ducky soap on a rope that I just HAD to own.

$4.99 for scented yellow joy on a rope!
Let's all pretend it's for Flickerbug ok.
Moving right along.
After the tour we were set loose to shop till we dropped.

Just some of the departments in the new Ross store
It was pretty amazing to see the progression of the "soft opening" as people flooded into the doors. It was packed!  My experience was stellar, ESPECIALLY on the dress rack.  Let me tell you, listen up close … the dress rack at the Chesterfield, MO location was giving me all kinds of life!  I literally busted out into a dance of joy in the aisle while another shopper watched, then tried on 15 items in a blaze of glory, then cried big tears knowing I couldn't buy all of them. It was that serious. *tear*
Here's what I did walk out with:

$65 MSRP, I got it for $11.99!!
This was a last minute switch. I had another dress that made me look like a gypsy frollicing in fields of wheat (which I think comes in handy when you need to get your gypsy on), but I ran out of the checkout line back to the dressing room and switched it for this more "practical" choice. Phooey I have to be practical 'cause I'm dressing a preggo body. Anyhoo, this navy dress (that I'm be wearing as a shirt) will work well as my stomach grows and long afterward.  I paired it with a pair of white capris I already owned. Nice huh and over 80% off the retail price!
Then this number right here *swoon*

$185 MSRP and I paid $29.99. Pow.
Ya'll I almost died in the dressing room when I put this on. Yes ma'am yes sir! I know it's a simple black dress … but it's  a VERY WELL MADE simple black dress that is timeless, fit me perfectly even with the belly, and cost $185 retail. I paid $29.99.  Boom.  This is so my style of dress too, that mod straight cut style that just doesn't go out of style no matter what year it is. The neckline is what got me. I'm in love. I'm wearing this sucka to church tomorrow!  Did I mention this was almost EIGHTY FIVE PERCENT off the retail price?   Listen when I tell you, even as a seasoned discount shopper I was in the store confused by some of the pricing. I'd guess a dress was say $17.99, turn the tag and see $7.99 or $11.99 and be like WHAT?!
It was that kinda trip.  LOL!
If you're in St. Louis check out either of the two new locations:
Chesterfield, Mo.:
Chesterfield Commons
190 THF Boulevard (in Chesterfield Valley)
Chesterfield, MO 63005
(636) 536-2850 
Fairview Heights, Ill.:
Lincoln Place, 6005 North Illinois St.
Fairview Heights, IL 62208
(618) 257-0518 
Store hours below.
Mon–Sat, 9:30am-10pm

Sunday, 10am – 9:30pm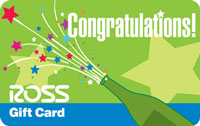 As part of the grand opening and in support of the local communities, Ross Stores will make a donation of $1,000 each to the Boys & Girls Club of St. Charles County and Scott Air Force Base Youth Center.   Also, each store will give away $1,000 in Ross Dress for Less gift cards. From Saturday, March 3rd to Sunday, March 11th, customers may enter in store for a chance to win a $500 shopping spree or one of five $100 shopping sprees.
I'll be back in Ross in a few weeks when my mom comes to visit so we both can go at it again.
Until next time Glam Fam I wish you
Life, Liberty & The Pursuit of Nappyness,

@Glamazini | facebook.com/IamGlamazini | youtube.com/Glamazini | Google+
~~~~~~
Disclosure:  Breakfast was provided for free #nomnomnom and I was given a gift card by the lovely people at Ross. You can enter for a chance to get one too (see details above next to image of gift card). The opinions (and ducky soap) are my  own. For more information about the Glamazini.com disclosure policy, click here.
Edited to add:
I totally forgot to share this awesome Ross tote I got at yesterday's event.

This sucka is made of formidable canvas with all kinds of pockets and the like inside. It would be a perfect beach bag!
Lastly, who remembers my happy shoes?

Look what I saw in Ross yesterday!

geeeee baby happy shoes!
That is all.