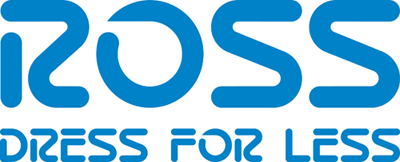 Woot! The Ross Dress For Less store is finally open in Wentzville, MO! *happy dance shimmy shimmy poplock'n shake*
But I'm getting ahead of myself.
As you all know from previous gushing posts (like this one, and this one, and this one), I love me some Ross.  I always find great things there for fricken ridiculously low prices so I make time to catch a store opening whenever possible.  Last time I said I was patiently waiting for (stalking) the opening of the Wentzville MO location.  Well now it's open and I had to roll out and see what's up!  Leggo!
I found time to visit the new location on opening day:

Oops, before I forget to mention, Ross offered to send me a giftcard to get my shop on … but it had not arrived in time for the grand opening so I went anyway (because Glamazini loves her some Ross)!  Everything you see was bought with my own ducket$. Eventually the giftcard did arrive, so I get to go back. W00t!
Alright back to the post.
The new location is set up pretty much like the others I've been to. You have your shoes, purses and accessories in the front. Check out these cayoooote patent leather red pumps! Jesus be a new meniscus and a smaller foot!

The boot selection is on point for fall and winter.

Near the front is the beauty, bath and body sections. I always scan these sections for great deals.

Then beyond that the bath and body section.  I go through these phases where I love using all manner of smell goods. Right now I'm in my bath gel phase so I can totally see myself heading back to grab stuff … especially whatever that is on the top left with the coconuts on it. mmmmm

I actually took this picture to show my hubby, but I'll share with ya'll (because I love you *mwah*).  I adore fluer de lis and my house is decorated with deep red so this metal wall art would be amazing on my 1st floor.

In total contrast, this pair of chairs doesn't match anything in my home but I was totally feeling them.

Onto the goodies I grabbed, mostly stuff for Flickerbug this time:
A couple 3-piece layettes in size 24 months because we need long sleeves and long pants for the fall and winter. The two short sleeved ones are bonus!

I got a couple warm sleepers.  I wish I'd grabbed the one with the green trim in a larger size so it would last longer, but I really bought it because it looks like Starbucks branding to me. #truestory

Yes I bought a few things for myself … a white tee (I've been kinda into white tops lately), some of my favorite makeup remover wipes and a costume wig for potential future foolery (stay tuned to find out).

Eight pieces of clothing for Flickerbug and 4 things for myself for just over 50 bucks.  They also opened a new location in Arnold on the same day.
Check out either of the new locations:
Wentzville Crossroads Marketplace West
1275 West Pearce Blvd.
Wentzville, MO 63385-3410
(636) 327-6047
Wentzville Crossroads Marketplace West
818 Arnold Commons Drive
Arnold, MO 63010-2164
(636) 287-3854
You can find hours of operation and directions on RossStores.com.
And guess what?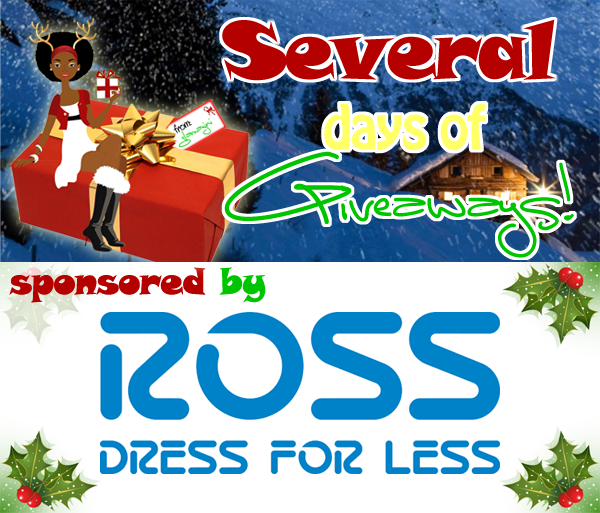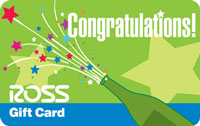 The ever-generous people at Ross Dress For Less are helping me set the holidays off early with a chance to win a $25 giftcard during my "Several Days of Giveaways!"
Here's how you can enter for a chance to win:
Leave a comment on this blog post below telling me what you are thankful for*.
Optional: Tweet the following:  "Enter to win a $25 gift card to Ross Dress for Less! http://bit.ly/1a6vCJ5 #SDOGiveaways via @glamazini"
Optional: Post the following on Facebook:  "Enter to win a $25 gift card to Ross Dress for Less! /2013/11/ross-dress-for-less-wentzville-missouri.html #SDOGiveaways"
• Give Away Rules •
a. You MUST be 18 or older
b. You MUST leave your email address in the field provided when commenting (no need to also type it in the post, just in the email field).
c. Enter as many times as you please (meaning leave as many blog comments with different responses as you please and/or tweet as many times as you feel).
d. Sorry, NOT open to international readers/subscribers. You must have a U.S. mailing address.
Failure to follow these rules will result in a new winner being chosen.
• Deadline •
Wednesday, November 20, 2013 at 11:59:59 p.m. CST.
• Winner Selection •
The winner will be selected by Roshini (that's me). I will contact you at the email address provided when you posted your comment or via your Twitter or Facebook account.  The prize will be mailed by Ross Dress For Less®.  By entering you are agreeing to provide me with your first and last names, email address and mailing address.
Don't forget to "like" the Ross Dress for Less Facebook page because they always have great promotions and giveaways there too!
Good Luck!
• • •
I was given a $25 gift card by Ross that I didn't get to use for this post but I'm disclosing anyway 'cause that's how I roll up in these honest blogger streets.  The prize for this giveaway will be provided & mailed by Ross Dress For Less. Only entries on this blog post and via Twitter will be considered.  The opinions in this post are my own.
*Wanna see what I'm thankful for? Check out my 30 Days of Thanks series the entire month of November!