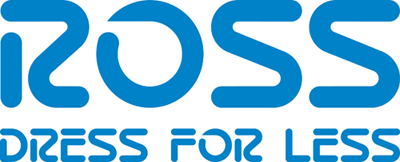 Listen, ya'll know I love me some Ross. If you don't know check out this post from March 2012, then  this post from June 2012 and come on back here. I'll wait.
Are you back? Great.  Well guess what?  Ross has done it again!  Done what you ask? Made me a hap hap happy camper by opening yet another awesome store right here in the St. Louis area, this time at the St. Louis Outlet Mall (f.k.a. The Mills) in Hazelwood.
Aaaaaaand guess who went there last weekend and shopped till she dropped (well actually shopped till she ran up out the store because she ran up out of money lol #truestory).

Me about to go inside and do some serious DAMAGE!

Locations and St. Louis Mills store hours
(although a little birdy showed me a Wentzville store is acomin!)
So basically the experience went as follows:
Recieve $25 gift card from the generous people at Ross Dress for Less® to go shopping in their new Hazelwood store
Invite your sister-in-law to go with you expecting to get 2 dresses for the aforementioned $25
Arrive at store and shop like you've lost your mind hitting the houseware, dress and pants sections with vigor and purpose
Attempt to get out of store but continually fail because either you, your sister-in-law, or your nephew have 10+ articles of clothing in their cart that they MUST try on
Circle from the floor to the dressing rooms with your family members like you're running a heat in the Olympics
After TWO HOURS and with a cranky sleepy 16-month old in tow, hurry to the checkout counter while diverting your eyes lest you get sucked in once more, use your $25 gift card to make a dig in your $140+ bill and tell your sister-in-law every woman for herself! (just kidding, she told me to go ahead lol)
#truestory
Yep, Ross at The Mills had me at "hello" … check out my haul:

Three bags of goodies!
My sister-in-law grabbed five items for just under $60.
Sooooo…what did I get for $140? EIGHTEEN different items!  Woohoo!

Knives, "dickeys", baby feeder, cup, eyeliner and make up remover

Two dresses
(no I didn't plan for them both to be the same color)

Two capri pants
(no I did not plan for them to be the same color as the dresses)

Eight pieces of clothes for Flickerbug to rock
(no I did not plan for them to be the same colors as all the clothes I bought for myself lol)
As always I was super duper pleased, I think this maybe their best St. Louis store yet!  I had other errands planned that I didn't have to run because I found the items in Ross. SCORE!
If you're in St. Louis check out either of the new location:
St. Louis Mills, MO:
5555 St. Louis Mills Blvd., Suite 259
Hazelwood, MO 63042-4454
(314) 770-9248 
And guess what?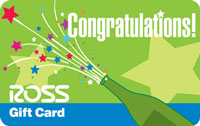 Ross Dress For Less has offered to give away a $25 gift card to one of my readers! (like you)
Here's how you enter for a chance to win:
Leave a comment on this blog post below telling me what you're looking forward to wearing the most this Spring (if it would ever get here lol).
Optional: Tweet the following:  "Enter to win a $25 gift card to Ross Dress for Less http://bit.ly/XfXA22 via @glamazini"
• Give Away Rules •
a. You MUST be 18 or older
b. You MUST also leave your email address in the field provided below (no need to also type it in the post, just in the email field).
c. Enter as many times as you please (meaning leave as many blog comments with different responses as you please and/or tweet as many times as you feel led).
d. Sorry, NOT open to international readers/subscribers. You must have a U.S. mailing address.
Failure to follow these rules will result in a new winner being chosen.
• Deadline •
Friday, April 12, 2013 at 11:59:59 p.m. CST.
• Winner Selection •
The winner will be selected by Roshini (that's me). I will contact you at the email address provided when you posted your comment or via your Twitter account.  The prize will be mailed by Ross Dress For Less®.  By entering you are agreeing to provide me with your first and last names, email address and mailing address.
Oh and I almost forgot!  Ross is having their Shoe Madness! promotion on Facebook right now where you can participate to have a chance to win a $100 Ross gift card!  YES CHILE one hundred smackaroonies!   To enter "like" the Ross Dress for Less Facebook page and follow the instructions given.  There is also an in-store Shoe Event happening right now so be sure to visit RossStores.com and find a location near you.
Good Luck!
• • •
I was given a $25 gift card by Ross that I then offered to share with my sister-in-law and subsequently reneged because sometimes it bees that way. The prize for this giveaway will be provided & mailed by Ross Dress For Less. The opinions are my own.  I cannot wait for the Wentzville store to open! YEAH BABY!  photo credit: moi & ross dress for less