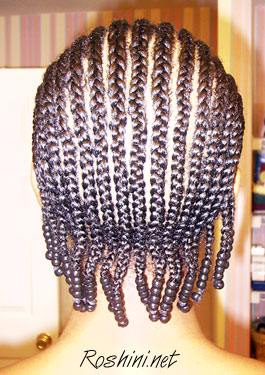 I finally got some cornrows done…finally. I've been meaning to get some done for a few months now and the timing is perfect. This way I can stay out of my hair for a few weeks and travel without having to wet my hair all the time.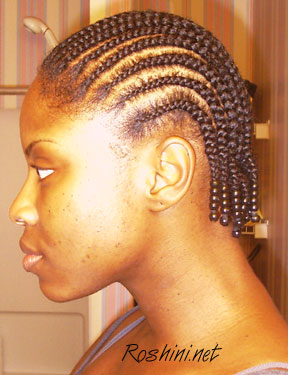 I LOVE THIS PICTURE! I think I'll use it when I'm redesigning my site next month. There are 18 rows going straight back with 4 black plastic beads on each. They aren't too tight at all, but my scalp is soooooo pale. I can't wait for it to get some color.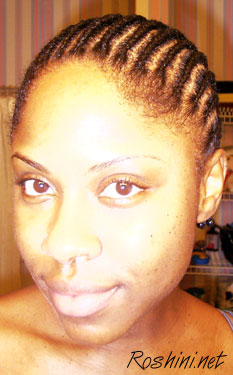 So there you have it…nice protective style that should last 2-3 weeks.
Maintenance: Spray each night with glycerin and water and tie down with satin scarf to sleep.
~edited July 30, 2003~
these little buggers itch like the holy dickens! i've rinsed and oiled them with almond oil about every other day because the glycerin spray just wasn't doing it for me. I'm getting 2 weeks out these baby's so they better hang on fuzzy or not!