Oops! I almost forgot to take pictures of this!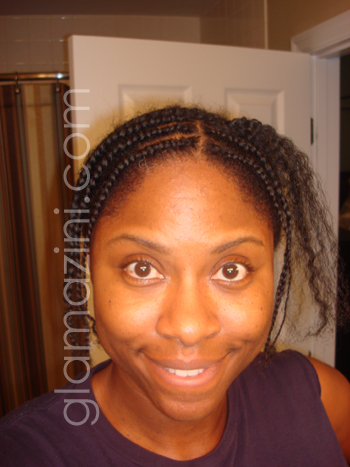 The reason I even got neat cornrows done to wear under the wigs is so if I had to dance I could potentially look presentable.  So I had to minister @ church that day and cornrowed the loose hair in the front down and pinned it to the sides. Granted it still is strange looking if you study it BUT this way I didn't have to dance with a wig on my head.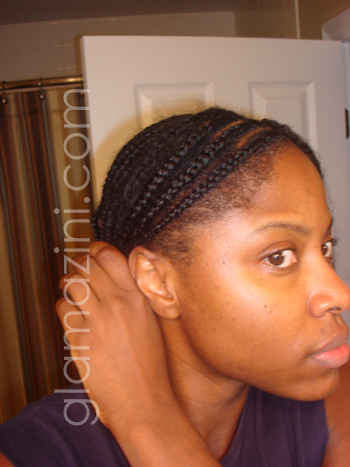 I had already started taking these down when I remembered to start taking pictures.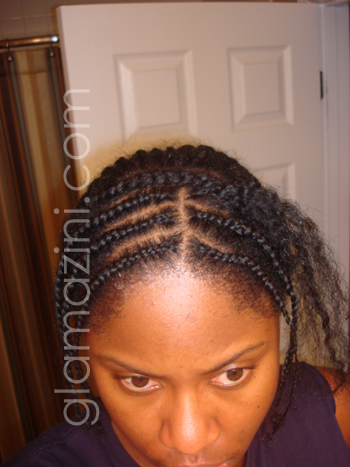 Now when I got to my dance classes during the week (ballet and jazz) I just twist it down for the next day and tie the whole thing down with a scarf or bandana. This was the only time I actually had to cornrow down the front so I could wear it sans scarf.
Next I flattwisted it down as usual for blending with Malibu Twist.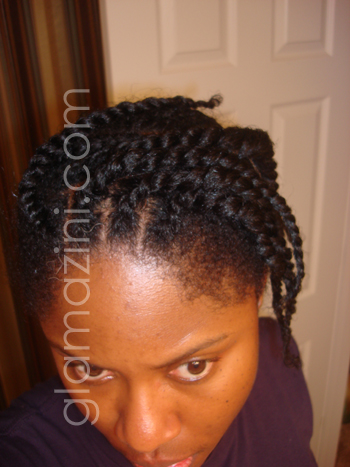 and tied it down with my hairnet (so it can dry).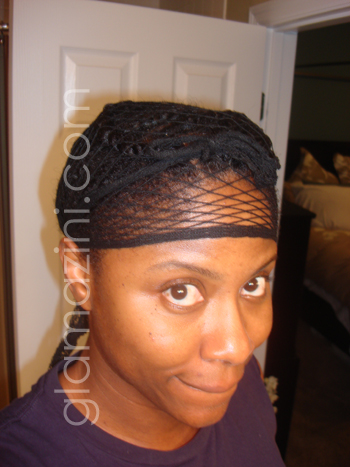 Thanks for visiting!!  

Life, Liberty, & The Pursuit of Nappyness