I went to bed at 1:30AM and woke up at 4:45

.  By 5:30 I was on my way to get my strawset down by Chi-Chi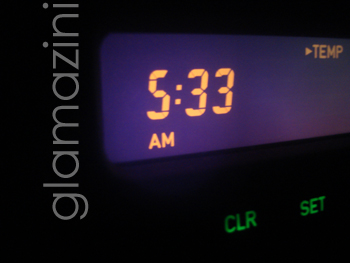 The sun had not graced me with its presence at yet.  I just pulled the big braids from last night back into 1 and left the house.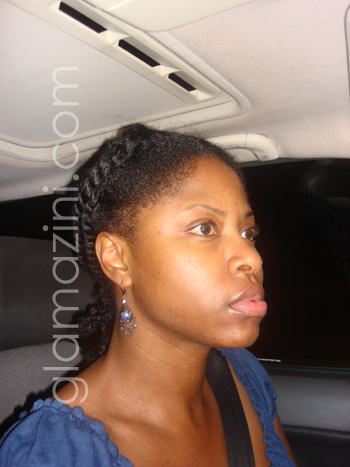 I made a few stops (bank, food) and by the time I arrived it was light out.  A funny thing happened @ Burger King.  The drive-through guy yelled "WELL SLAP MY FACE AND CALL ME BEAUTIFUL!" when I pulled up

… so I'm like "Really dude, even with my hair like this?

" and he responds "Girl you coulda been bald, it's too early, you need to warn me first!"

. So I say "Warn you, what was I suppose to say?" and he said "Hi, can I get 2 bottles of water and be warned I'm beautiful"


.  Too funny!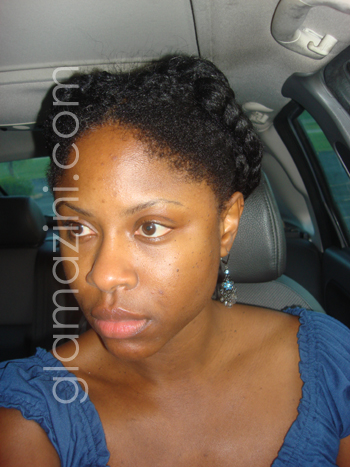 Alright, here I go at the shop.  For all the old heads this is the same shop from the Dual Stood Up Debacle of 2005 Part 1 and Part 2

… but praise Jesus it's not the same stylist!

.
I met Chi-Chi on Nappturality and at a few get togethers that same year before she was doing hair. She pinged me on Youtube a few weeks ago and I got on her books immediately 'cause the girl's got skills!
She started by taking down the braids and combing out my hair so she could start trimming.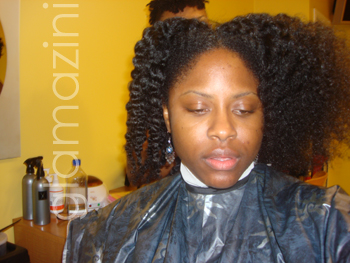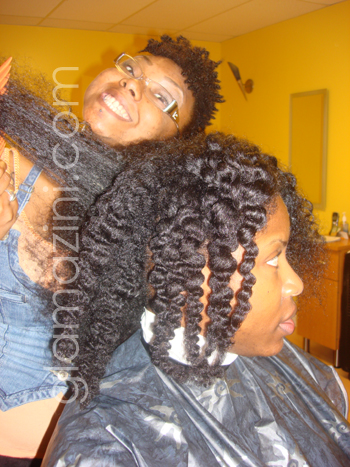 Here's the entire head combed out pre-trim. And I say

trim loosely 'cause it really could be classified as a cut…I'd say 3 inches all around, but honestly I so neglected my ends (bad bad bad ini

) that it was so necessary!!!
Before she trimmed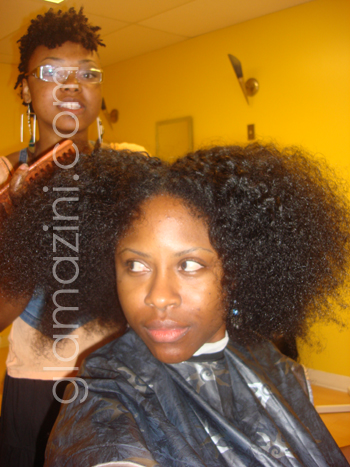 And after she trimmed…still huge by all standards, and way happier ends!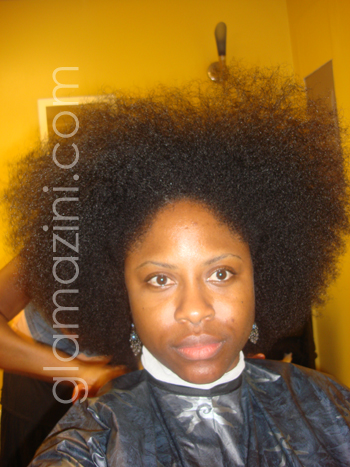 A great perspective shot of all the hair she cut off. I suppose that could be someone else's entire head of hair so it's more than a trim then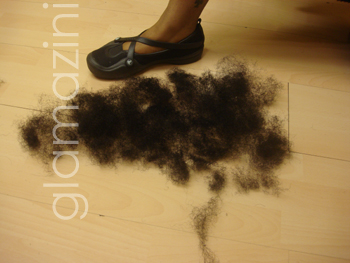 After trim she washed (with castile soap and some other stuff) then hit me up with an intensive deep conditioner.  Here I am under the dryer with the conditioner and cap.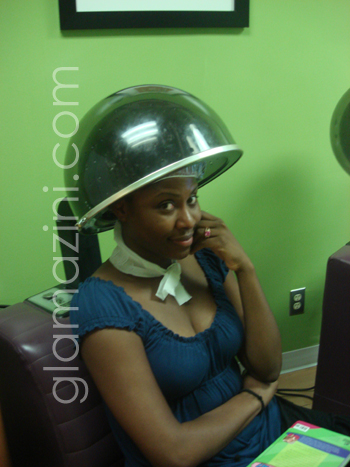 And after the conditioner, before she rinsed.  Look how happy and juicy my hair looks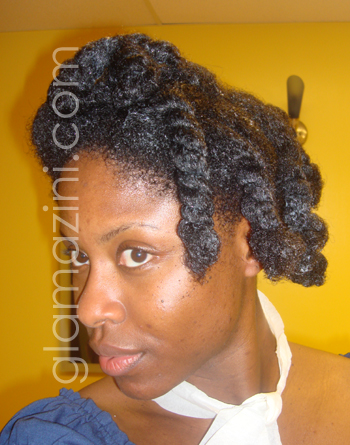 Alright, all rinsed and detangled (and shrunk), now time to set on the drinking straws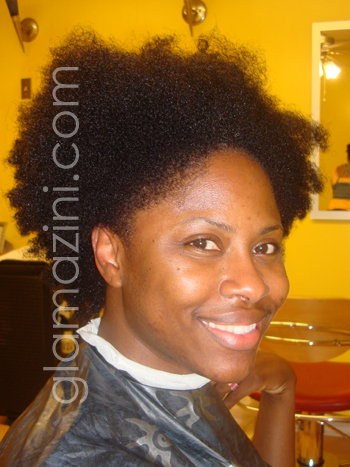 First she sectioned my hair like so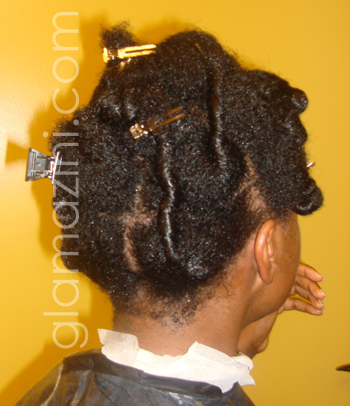 Then some time later I had a had a head full of straws (and a couple rods) like so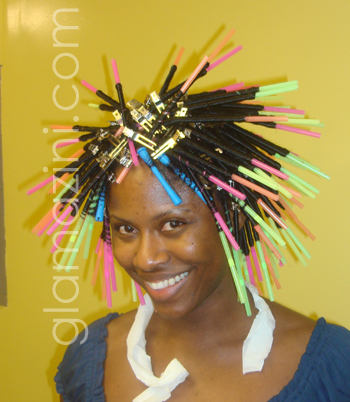 I was like "Will I fit under the dryer?

" and she's like "Uh yeah"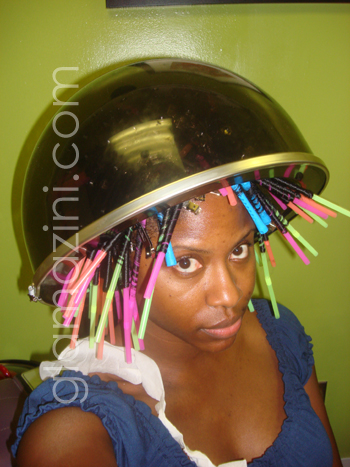 … I was in there snug, but was great when I fell asleep 'cause my head didn't move an inch!

.  Here I am after the dryer cut off

(I'd just woke up)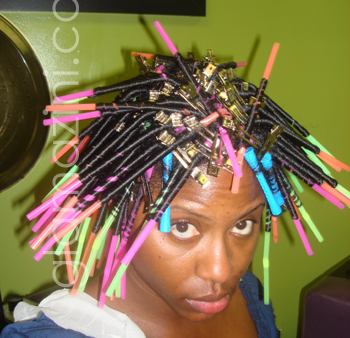 And with the magic of the internet here I am sans straws BAM!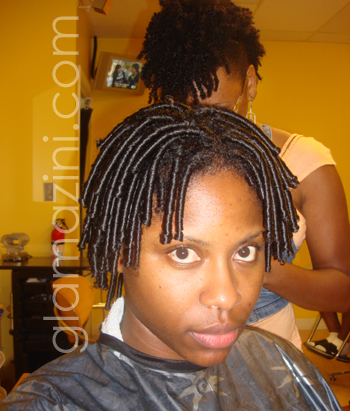 The side before she separated each curl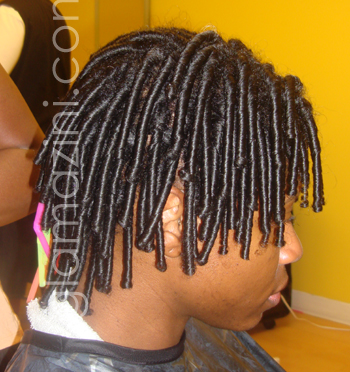 And the back after she separated each curl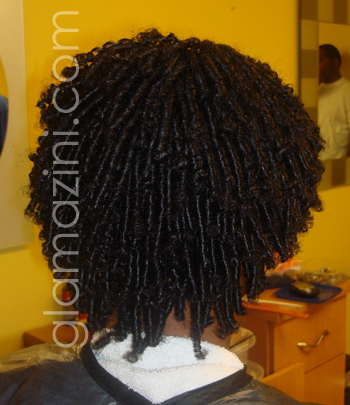 The side after she separated…say something people! You know you like it…you know it's the Hot. Smokey. Ness.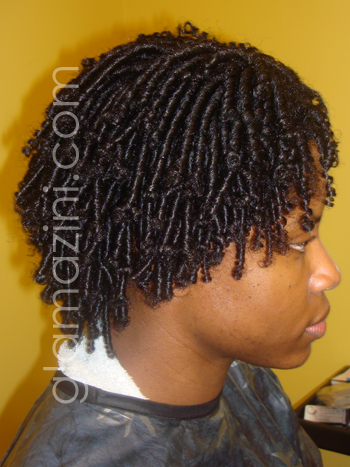 And the front…what?! WHAT?!  I was on fiya!!!  (no seriously, it was hot outside, I was on fiya

).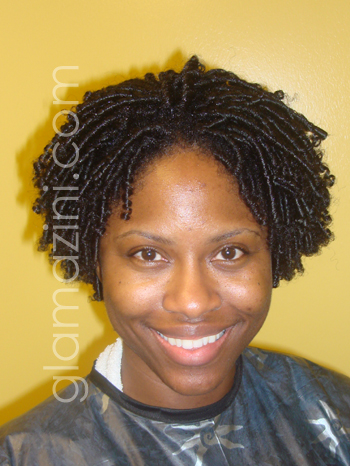 Jokes aside, I was in love and excited.  She did and amazing job, I cannot sing her praises enough not just for this style but her knowledge and handling of natural hair.  If you are in St. Louis run (don't walk) to get in her chair.  I'll put her information @ the end of this post!!!
Oh and let me display her hairstyle, a twistout mohawk.  FIYA!!!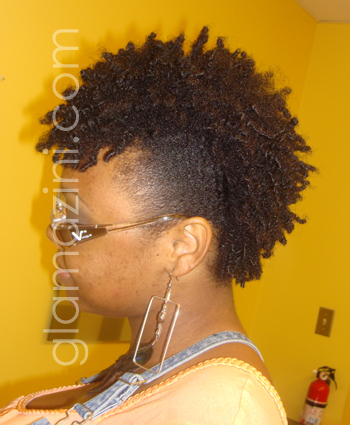 There you have it folks.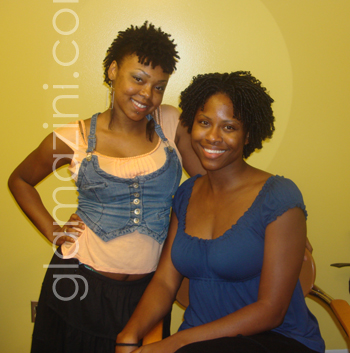 Oh a few more things: These are the straws we used…about 150 of them in total.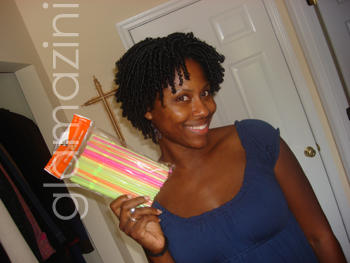 I am beyond pleased with this style and the entire salon/stylist experience with Ms. Chi-Chi. If you are in St. Louis or the surrounding area here is how you get in touch with her:
Chi-Chi (stylist)


Email:  napngo@yahoo.com

Youtube: http://www.youtube.com/napngo

Myspace: http://www.myspace.com/chi_style
Check out this slide show:  FIYA!
I'll be taking photos of this style everyday and posting for ya'll to see.  I plan on keeping it as long as it'll keep me

and can't wait for the humidity to hit it so it fluffs up and expands

Thanks for visiting!!!!!

Life, Liberty, & The Pursuit of Nappyness 

     ~ ini