As promised I'm going to document this strawset day by day in photos.

Why? Well, as you may know, a strawset changes so much as it ages that I thought a daily documentation was in order (not to mention helpful for reference

 ).  
Here goes nothing!
Day 2 (the day after I got it done) the strawset had significantly strunk and fluffed (which is  great thing!).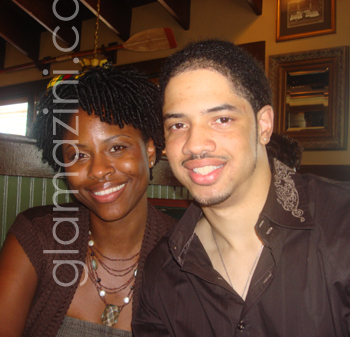 When I first got it done it almost looked like relaxed hair, so having the humidity (it was HOT outside

 ) add some volume brought me back to looking like a natural head. 
The night prior I'd slept with a Proclaim Style It Up Satin Bonnet (a new one I bought from Sally Beauty for $3) and didn't care for it one bit (I'll do a video about it and other sleepwear shortly).  The next morning I showered with shower cap over the bonnet, then removed both and added a quarter sized dollup of Biosilk to my hair being careful not to disturb it too much.  Then I held 1 side up and lightly sprayed it with White Rain hairspray (it's all I have

).
Here's the back: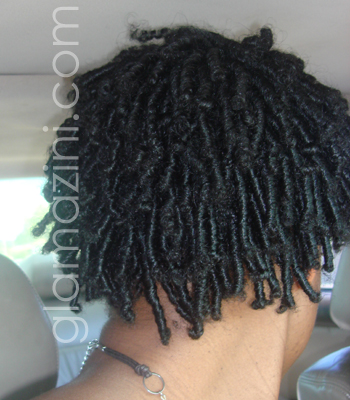 It definitely is a hit in my book. 

It held it's shape and sheen very well.  The stylist used shea butter, coconut oil & glycerine mixed as the moisturizer then rolled it on the straws with Eco Gel and Biosilk (I think).
Alright, see ya'll tomorrow.

Life, Liberty, & The Pursuit of Nappyness