Day 3 of the strawset and my first day at work.  I got lots of stares and compliments so I guess it's a hit with the cubicle crowd as well.

I'm noticing definite strinkage and the edges are less defined.  I totally 1000% believe that's the fault of my satin bonnet (I switched to the Stay On Satin drawstring bonnet that I already had but it's still not optimal).  The stylist rolled even the smallest hairs in the front on rods and that's all gone.  Drats!  The search continues for a super extra large satin bonnet I love.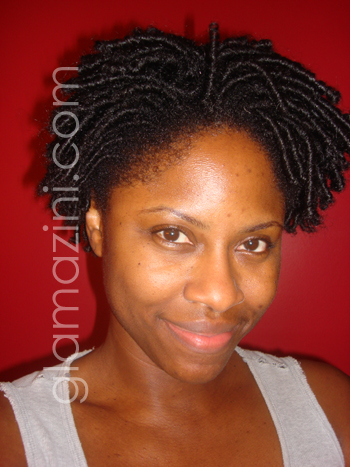 Here's the back: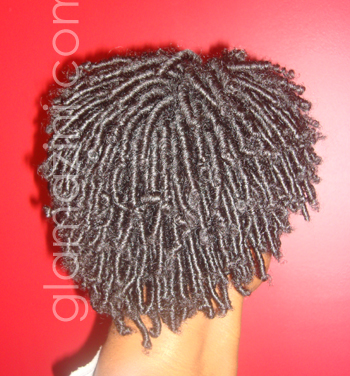 It's looking so wonderful and full

.
I'm still adding a nickle to quarter sized dollup of Biosilk to my hair in the mornings.
Alright, see ya'll tomorrow.

Life, Liberty, & The Pursuit of Nappyness