Hey everyone *waves*
I hope your weekend was awesomeness wrapped in amazing. Mine sure was. As I mentioned in my previous post, this past Thursday through Saturday I was in Chicago for the kick off of the Midwest Verizon Wireless Style Voices program. I'll do another post with a quick recap and photos about that experience following this one, but right now I'd like to introduce you to my new toy whom I've officially christened … wait for it …
"The Glamcam"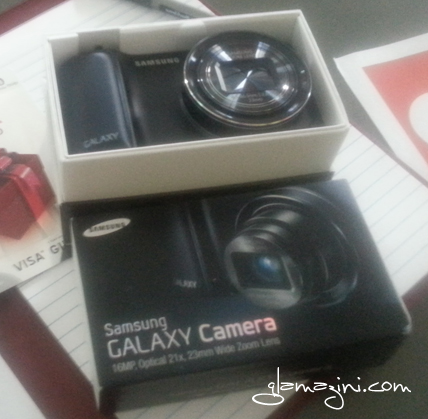 As part of the program I was provided with this lovely Samsung Galaxy Camera and six months of service in exchange for my honest opinions. Sweet deal huh?
I put together this quick video of my first thoughts about the camera after less than one day of use.
Click here to watch it on YouTube.
I may do a more in depth review after a bit more time under my belt using the camera, but thus far I'm really enjoying the functionality and wowing everyone I explain this data-enabled camera to.  In the meantime, you will be hearing more about this camera as well as (hopefully) noticing an improvement in my photo and video quality.
Stay tuned and have a good one.