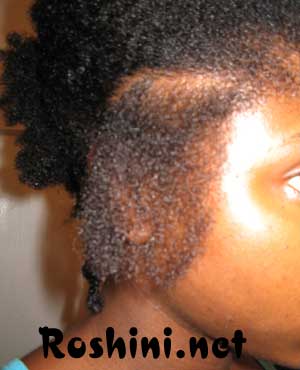 *WARNING: this update involves heat O_O*
I had a rough evening and I came home stressed and bored. I proceeded to play with my hair then get yelled at by my ex for doing so*.
My roommate has a tube of 'Frizz Ease' on the counter so I decided to see what it would do in my hair. Answer: Not a darn thing. This is my hair with the product in it and notice, the frizz has not eased on bit.
* it's funny how the same person who acted like you were killing mama when you went natural can now yell at you when you do anything to your hair. weirdo.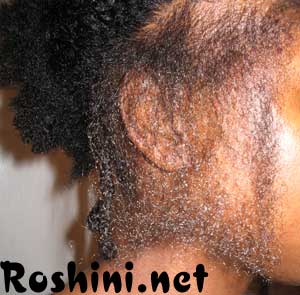 Going with the flow I then spritzed my hair with my mixture of water, oils and conditioner. I grabbed her blowdryer and my denman brush and here's what I ended up with. I've never blowdryed my hair like this since I was natural. See how thin it looks when it's straight? And boy my ends really are just a mess. I wish someone would come trim my hair for me.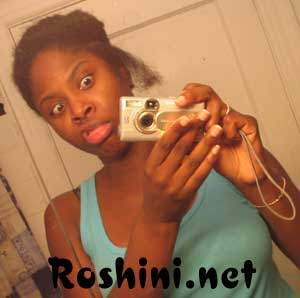 I saw myself in the mirror, got happy and took a picture. I haven't figured out what's wrong with me yet but when I do I will be sure to post it.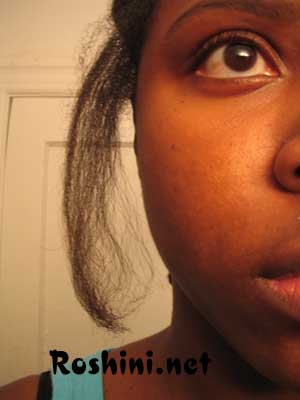 2 words: Flat. Iron.

… wait, isn't that 1 word

….anyway …
my roommate also has a flat iron sitting there* so i flipped it on, waited a sec and ran it over my hair twice. I was scared of the thing (some things never change) and this is what I ended up with.
This was an anti-climactic playtime indeed…this looks ridiculous to me. Must. Wet. Hair.

* My roommate is whitish. I added the 'ish' 'cause she can pass for your everyday white girl (and acts like your everyday white girl) but her dad is obviously not white…guianese to be exact. Anyhoo, I'm amazed at how much work goes into hair styling in the whitish world. I was totally in the dark and expected wash-n-go all the way but no no no. She has a shampoo addiction to go with my conditioner addiction so between the 2 of us it's a mess…just a mess. Then there's a towel dry, add product, blow dry, brush blow dry, add more product, flat iron and/or curling iron thing to go through EVERY DAY!!!! Ya'll we need to start another site for our caucasoid sisters, the white and the whitish 'cause they too seem to be shackled. I'm gonna look into this and get back to you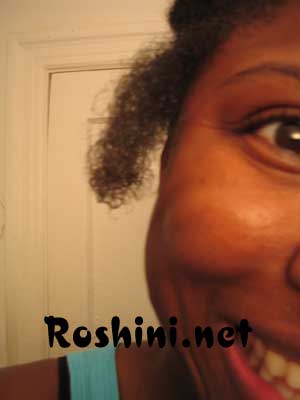 *WARNING: these updates involve heat O_O*
we like it, we like it wet! de wetta de betta! the end.