Quickly sharing some more "large foot" shoe ideas from last year (that all got returned by the way).  The first 2 pairs were attempts to find shoes for my anniversary cruise. 
First up we have "Orion" by Naot Footwear purchased in a size 44 (US Women's 13) for $64.50 from 6pm.com.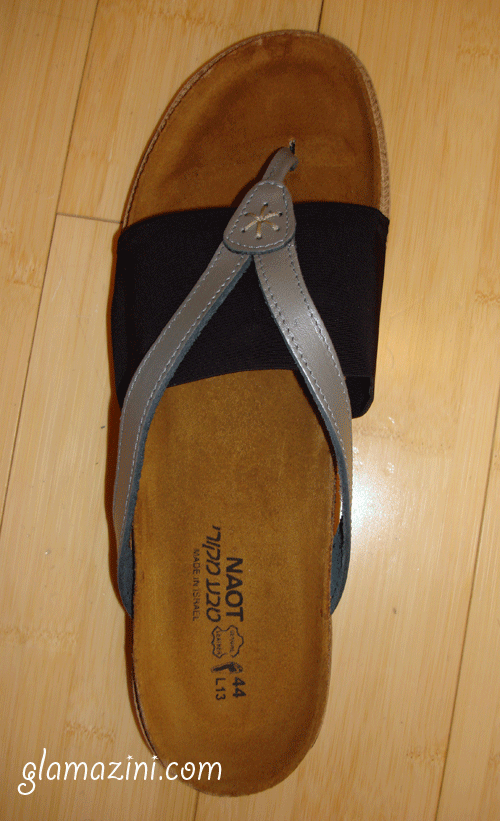 Here's my foot in the shoe (no comments about how grody my foot looks please). Not too bad from the side, obviously 44 is now the correct length shoe for my foot (my arches are falling and foot is growing. boo.).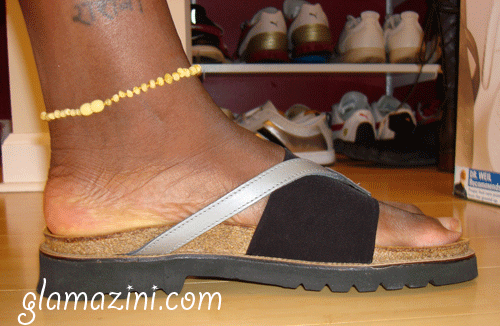 Here it is from the top (no comments about my new corn starting since my arches are falling

WHY JESUS?!), and as you can see, it is way too narrow (even though I'd purchased the Medium width).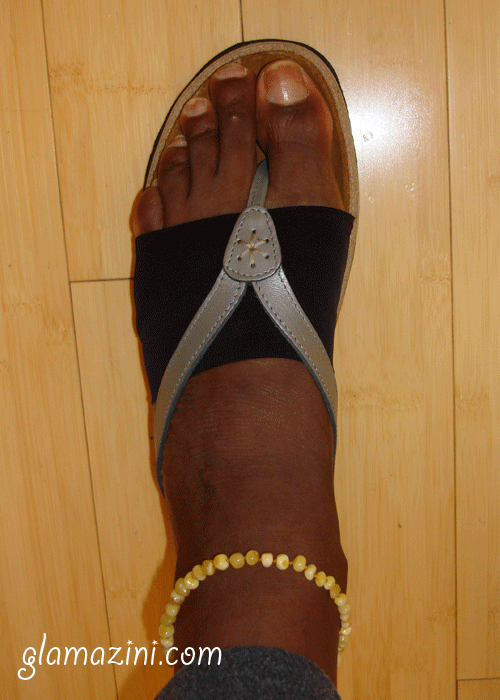 I know someone who wears Naots all the time and they have a narrow foot, but I suppose I had to learn for myself.  Ultimately I sent these back to 6pm.com but if you wear a larger shoe, need arch support and have a narrow foot Naots may be the direction to go.
Next up I tried out the "Robin" sandal by Aravon purchased in a size 12 Wide for $69.97 from FootSmart.com.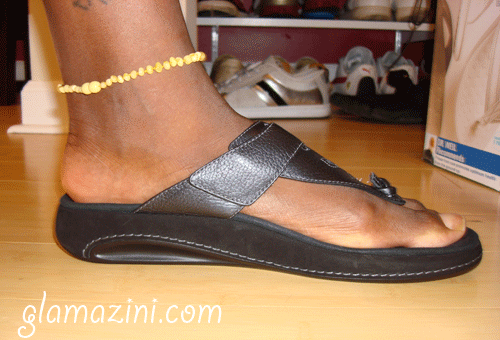 Nice shoe but didn't fit me well enough to keep.  At the time I was uber-disappointed because I felt this was the most "normal looking" flip flop with arch support I could find for my cruise, BUT the length was just a little too short for me and the arch of the shoe did not fall in the right place on my foot so they had to go back (health before cuteness now, pain will clear your priorities right up). I won't be purchasing shoes from the Aravon brand any longer as well because a. they don't come in a women's 13 and b. the arch support was not great for me since I need serious support over time (like walking around on a cruise) or else by end of day I'll be achy in the knees. I have tried on other Aravon shoes in stores so I'm certain this brand is not for me HOWEVER, if you only need medium arch support I would recommend you look into this brand.
Last shoe I'm sharing is the "Event Wide Calf' boot from Fitzwell purchased in a size 13 Medium for $63.50 on clearance at 6pm.com. Unfortunately it's no longer available on their site.
Long story short, this boot was HUGE and did not "fit well".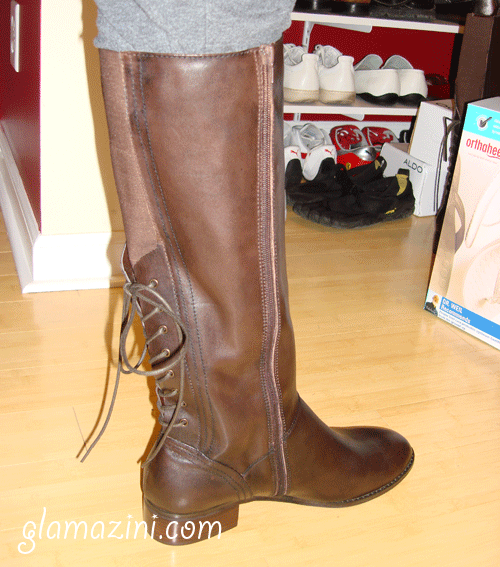 Just look at how big the ankle is! O.M.G. I swear this is really a size 14 or 15 labeled as a 13 which is probably why this sucka was on clearance in the 1st place.  I even tried wearing it with thick sports socks + my orthodic and it was still sliding all over the place like I was wearing my father's boot.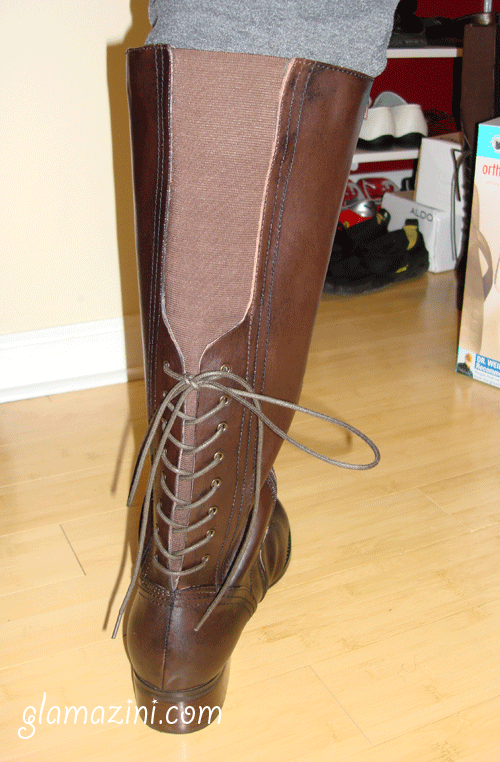 I liked the detailing in the back but obviously my 18+ inch diameter calves were dwarfed by this boot and did not need the stretch panel at all. Even if I'd tied the lacing up tighter it would've been a no go.  What I did not like about this boot was the material.  It seemed cheap to me, not my favorite. I'm not familiar with the brand Fitzwell enough to say I'd never purchase from them again, but I was not impressed with this boot.  Also this boot did not have any arch support so an orthodic was required.  Ultimately I'd say if you don't need arch support but need HUGE shoes check out Fitzwell brand.
Hope that info helped someone. 
Thanks for visiting! 


~~~~~~
All products mentioned were bought by me for me with my dollars.