I'm back with my updated recipe for my shea butter mix for hair and body. I use mango butter as well now and I love it! It doesn't melt much even in hot weather (sent some to the Virgin Islands with my mother in January & used it on our recent trip in June). Use lighter oils like grapeseed or jojoba for lighter results. Feel free to add essential oils for scent or other benefits if you like.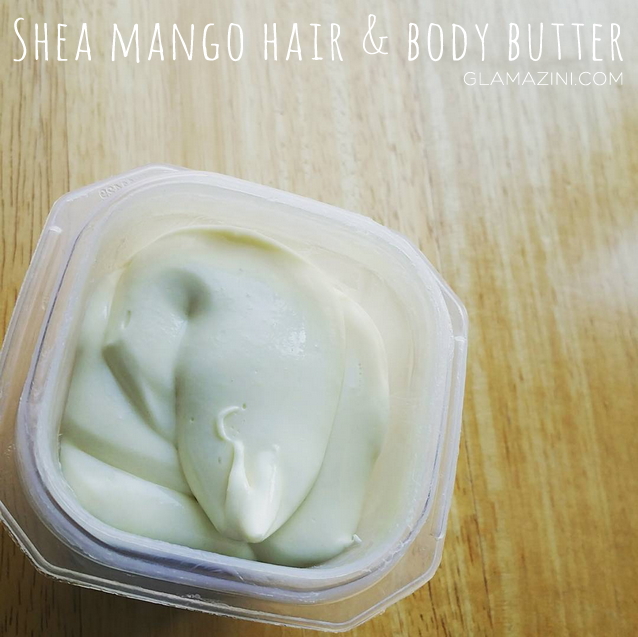 Shea Mango Hair & Body Butter
2015-07-22 21:30:13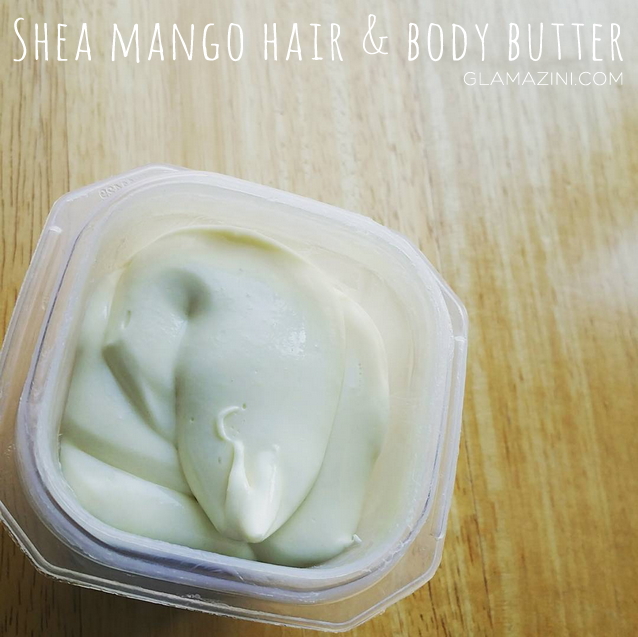 Airy whipped hair and body moisturizer.
Ingredients
1 cup shea butter (2 if not using mango butter)
1/2 cup coconut oil
3 tbsp castor oil (use grapeseed or jojoba oil for lighter results)
1 cup mango butter (optional)
2 tbsp glycerin (optional)
Instructions
Add all ingredients to blender or mixer bowl
Use spatula to scrape sides and push ingredients down toward blades
Blend (or whip if using hand mixer) until light and fluffy
(optional) Use spatula to scrape mixture into sandwich bag
(optional) Close bag tightly
(optional) Cut off corner of bag
(optional) Fill container from corner of the bag
Use spatula to scrape mixture into bowl
Tap container on counter to remove air bubbles
Notes
Watch video on YouTube: https://www.youtube.com/watch?v=qdZ5s2ClWk0
Glamazini.com http://www.glamazini.com/
Watch the video directly on YouTube.
You can find all the ingredients on Amazon.com.
Thanks for stopping by. If you try this recipe let me know what you think in the comments below. ❤