I traveled to Chicago to attend/dance in my girl Tasha's (a.k.a. short hater#1) wedding. I met Tasha online and we clicked. Maybe because we're both natural? Maybe because we're both named Natasha (my middle name)? Maybe because we both a similar sense of humor? Maybe because we both love Jesus?
Whatever the reason, Short Hater #1…uh I mean Tasha, is my fwiend

and I was HONORED when she asked me to dance in her wedding.
Here's the BEST videographers in the game working as soon as they hit the ground from the airport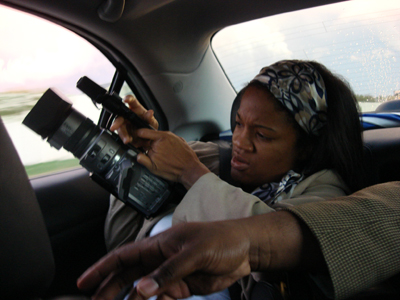 Working double duty, my friends Lolita and Armand are the videographers AND Lolita and Quiana are dancing with me before the ceremony

. We're chilling here during rehearsal.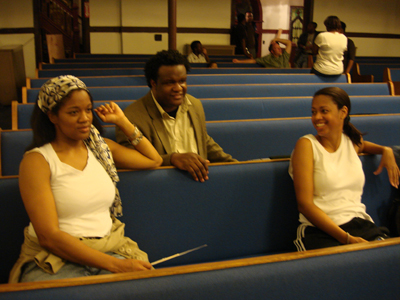 And here's short hater #1 herself ; we'd just came from the rehearsal and IHOP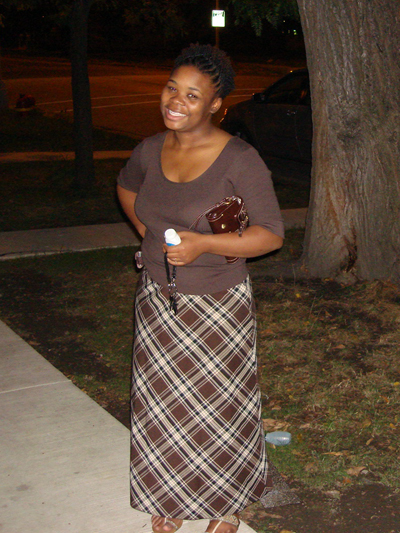 The day-of we spent the morning with the bride… here are the flowers, her shoes and the garter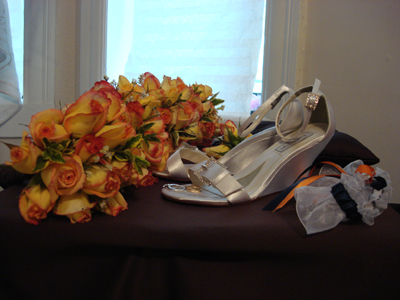 Here's some shots of Tasha's hair as she got her makeup done. She didn't love it but I think it's cute. Its a coil out in the back and flattwists in the front.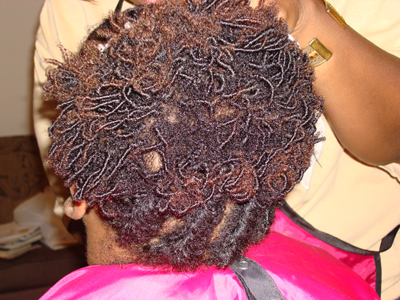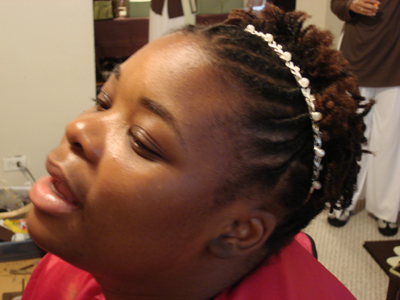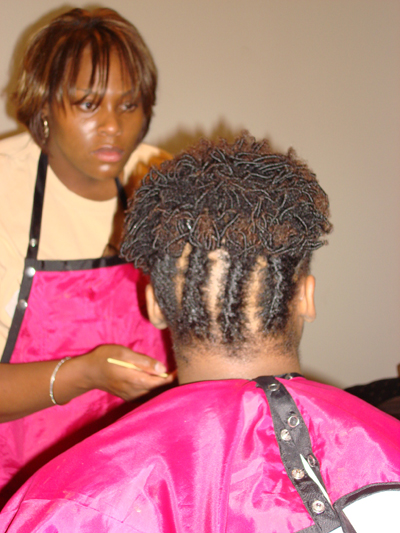 The photographer getting shots of the dress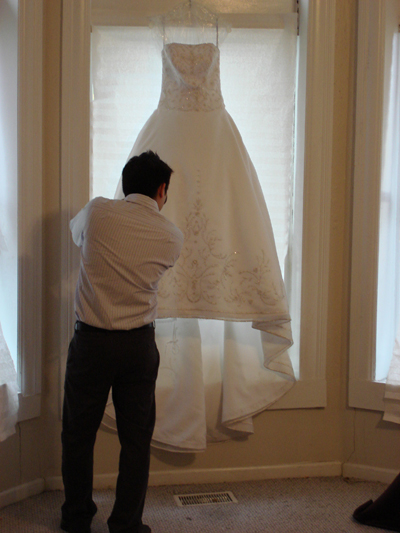 Quiana working hard to finish Tash's cake topper (yes, they just met and I put Q to work! LOL)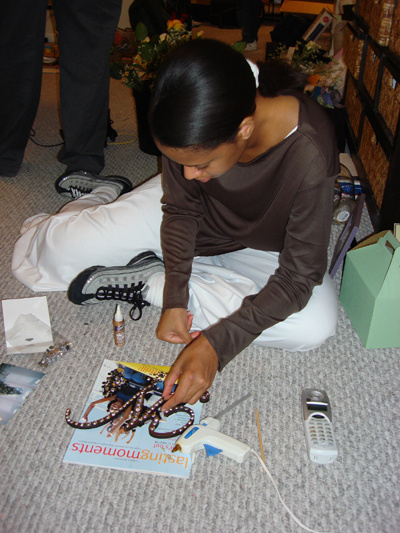 Guess I should include a shot of me huh?

I wore my hair out like this because Tash loves my hair so I figured why not let the fro fly freely!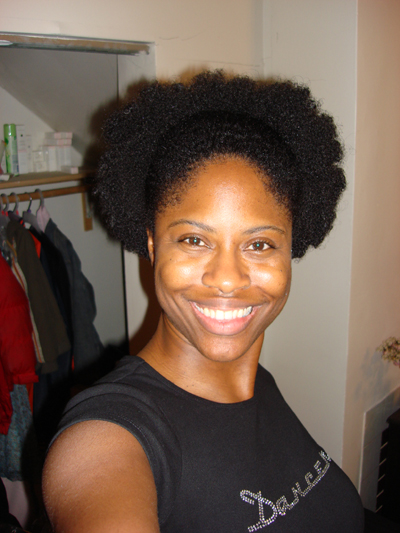 Soon-to-be-Mrs all made up before she got dressed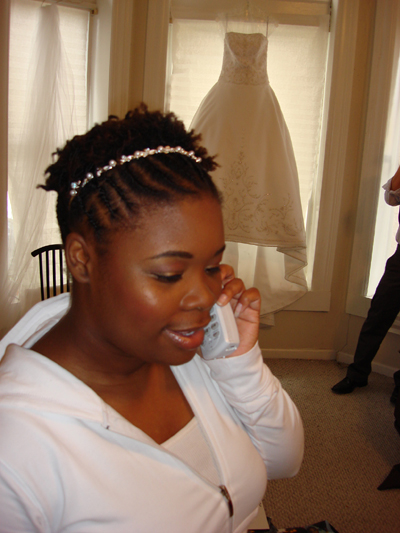 A pre-shot of Q's hair before I styled it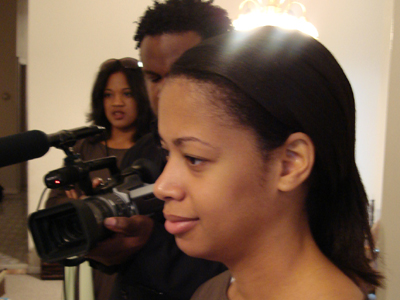 Yes I'm still pretty good with relaxed hair too if I do say so myself

…here's Q's hair after I beat it with the curling iron a few times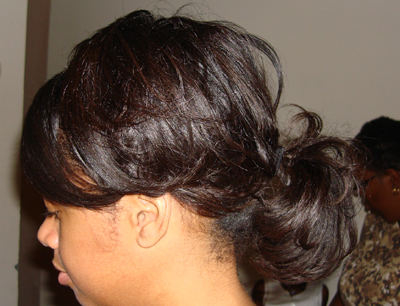 Tash trying not to BAWL LIKE A BABY right after putting on her dress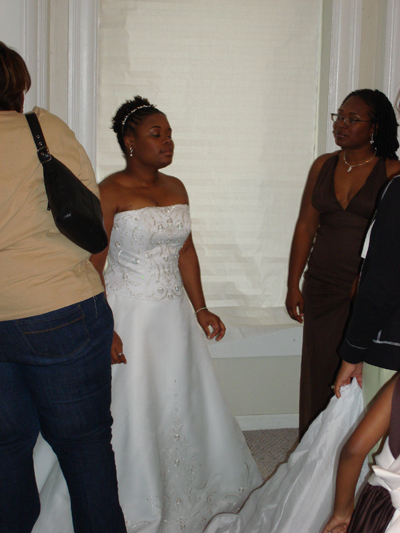 Uh yeah, this is when I STARTED BAWLING LIKE A BABY!!! The veil got me *sniff*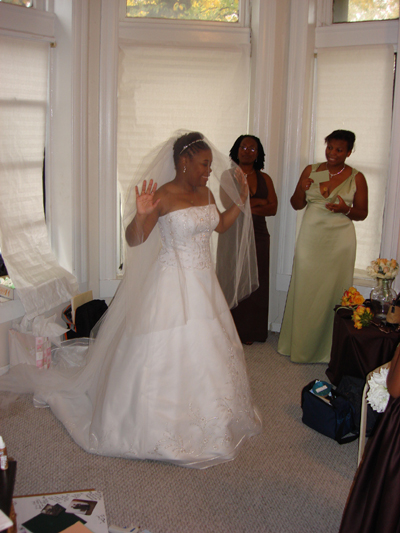 The beautiful (natural) bride fully dressed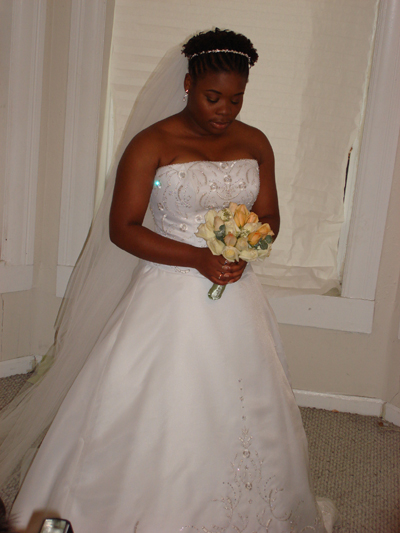 One of the centerpiece photos for the reception of the bride and groom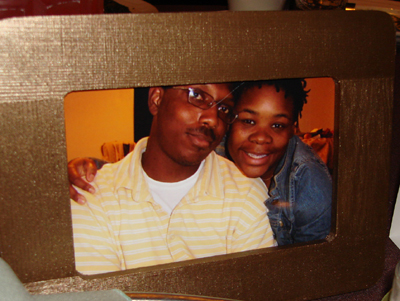 A couple shots of us dancing: The black and white one won an award the next year!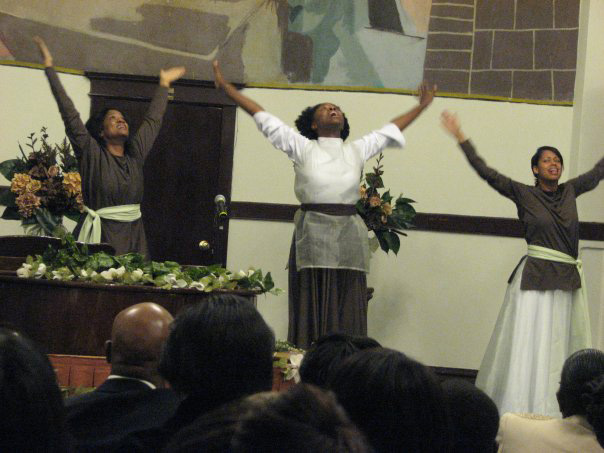 Q @ the reception, I did her makeup too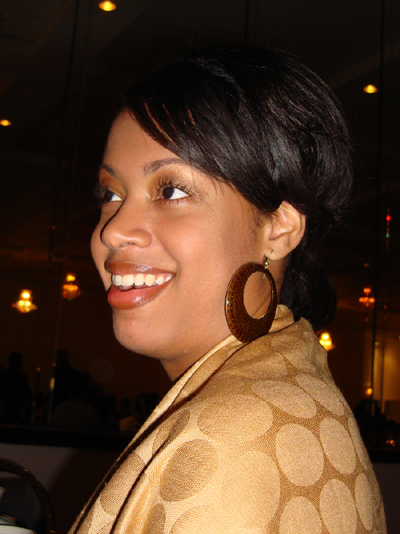 Another shot of me, my hair, and Kesha (the co-founder of ChocolateBrides.com)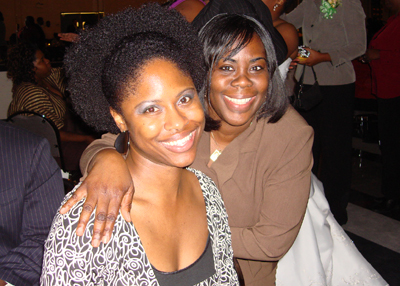 Me and Tasha…see why she's called SHORT hater #1, I'm bending loooooooowwwwww LOL!!!!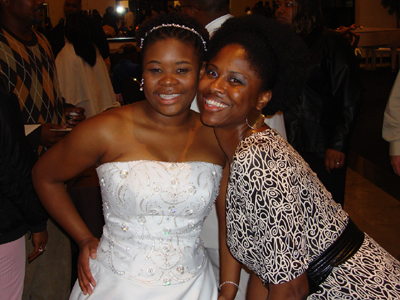 Congratulations Tasha and Shomari! May God Bless Your Marriage Abundantly!!!

Thanks for visiting!!!!!

Life, Liberty, & The Pursuit of Nappyness

~ ini