Et tu Long Tall Sally?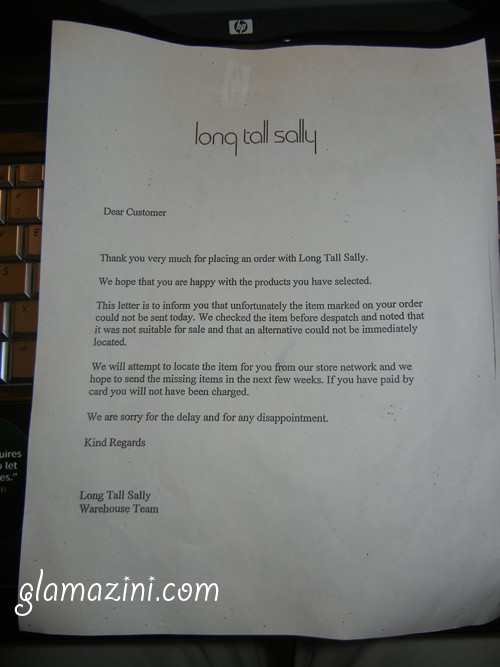 I'm having the worst luck lately with these online purchases!

Anyhoo, if you're interested I did get the 3 other items from them:
and 3. Zaza Cardigan
and I love the first 2 but can't get with the shoulder bling and dingy color of the last one so it's going back.
Guess I'll just wait around here and see if they send me my other item