Hubby and I enjoyed our skip day so much we decided to keep the party going and do it one mo 'gain!
We started the day with skating lessons!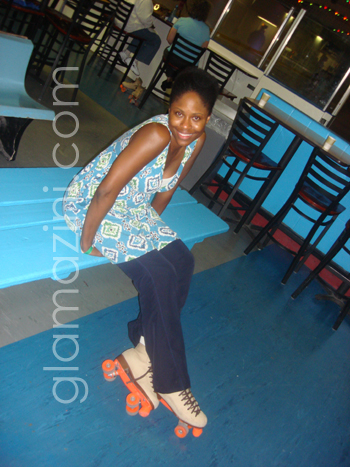 Yes "lessons" because yours truly, Roshini Glamazini Moi, does not know how to skate

 … So I'm learning (long story) and I did well (I guess…if you count fallling once and being outskated by 7 year olds

"well"

).
After skating we had a quick brunch then off the the Soulard Farmer's Market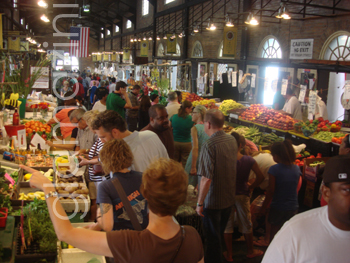 Then we head to Washington Avenue downtown (I don't have photos but it's where some of the Renevatio shots were taken).  Then we drove around the corner to The City Museum where we spent the bulk of our evening.
We got in to the museum and dang near lost our minds with overload! It was crazy, hard to describe…lots of places to climb on EVERYTHING, people EVERYWHERE in all the SCULPTURES … 9 story slides and things like that…just crazy!  I was mad I had on flip flops and a dress…next time I'm coming prepared.
Here I am on the 1st floor near the crazy mosaic pillars…so beautiful!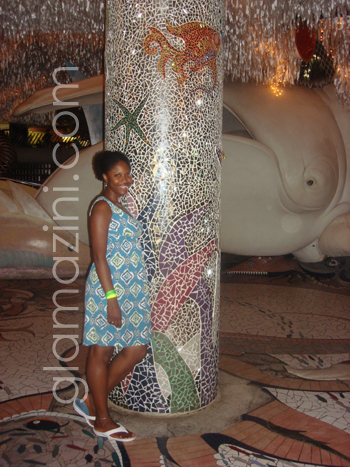 This is a shot above the caves standing by the pipe organ ookin gup at the 9 story slide (yes, people were sliding down that mug…uh not I.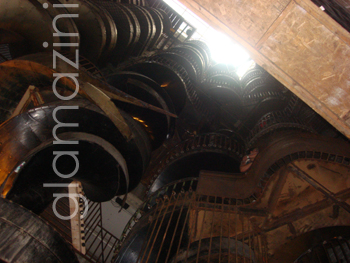 Had to grab a shot by the Big Boy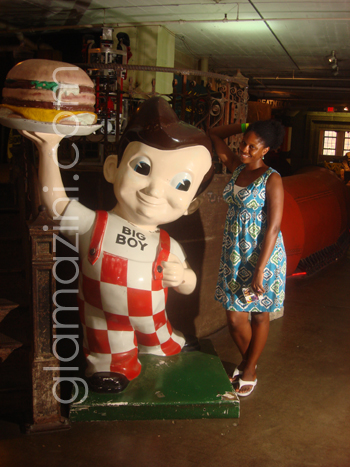 And eventually head to the newly opened roof and perused. Here's Adima before he climbed into the school bus … uh …that's hanging off the edge of the roof!!!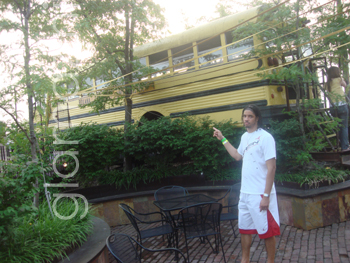 Yes, off the roof.  Here's a shot from the parking lot. See the bus on the ceiling…yes, Adima was in that.

And while we're at it, if you look at this wire sculpture in the photo below (attached to the airplane shells)…people are walking and crawling all up and through it basically in mid air. CRAZY!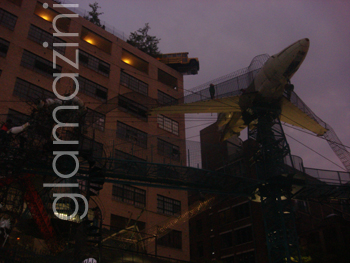 Here's another example of crazy

. Below is a wire sculpture on the roof. See the people sitting up inside of it? no?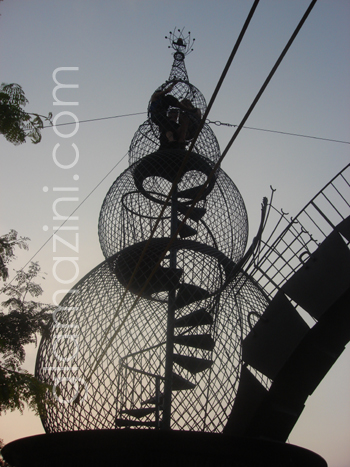 Ok, here's a shot of it from above…see the dude in the turquoise shirt

 up in the same sculpture ON TOP OF THE ROOF OF A TEN STORY BUILDING!!!!!!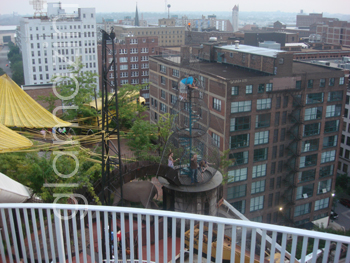 Oh and there's a ferris wheel on the roof too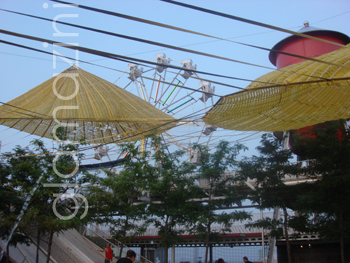 CRAZY!!! 

(can you tell Ini is afraid of the heights…I'm tall enough YIKERS!!!)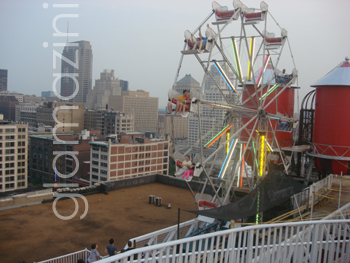 Thee were a couple slides on the rooftop as well, one steep uncovered one (pictured below) the a covered one that you had to climb up to

  and guess who didn't go up there?  I'll give you a hint, her names rhymes with "push me"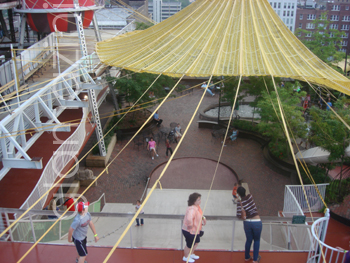 Back safe inside (thank you Jesus!) here's Adima on a giant pencil.  Why? Why not?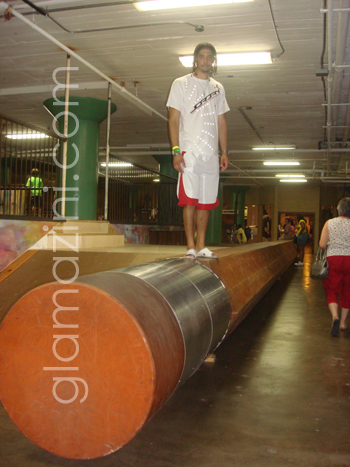 These skip days are a BLAST!  I highly recommend them to all and ESPECIALLY to the married couples who get in a rut. The rule is you do things you've never done before

 .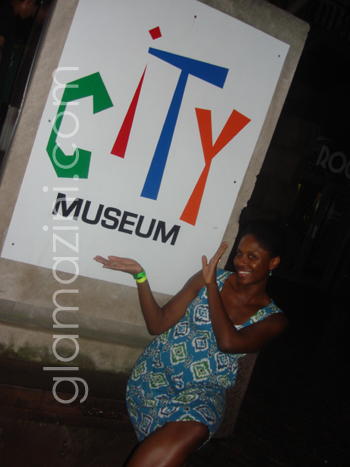 After that we ended up @ the movies and back @ Cheescake Factory for drinks then home…perfection.
Thanks for visiting!!!!!

Life, Liberty, & The Pursuit of Nappyness