I've actively been avoiding all the

about Solange Knowles' recent hair cut. I mean really…who cares

… she cut her hair off and ran to the store in some old school sunglasses.

BUT this photo below made me say something…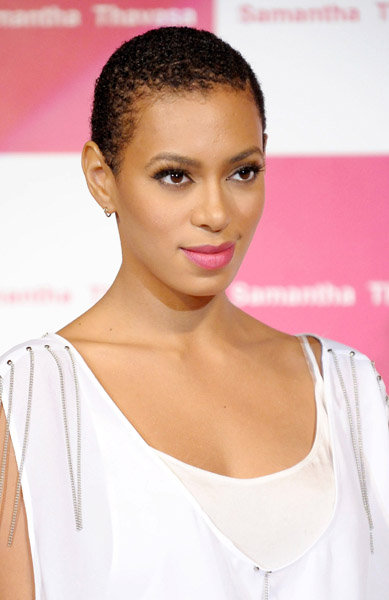 Well my da*n


Yes saint (and ain'ts

) I said it. The girl looks so

amazing she made cuss. My apologies.
I don't know Solange, don't know her thoughts, beliefs or even her songs for that matter (shoo it's the truth

 ) but this 1 thing I know: From the hair to the flawless skin, brows, lashes, lip color, neckline & slight smirk on her face… the girl is b-b-b-b-b-bad in this photo!