I received a box of goodies from Spa Shiki and I don't know why #confused.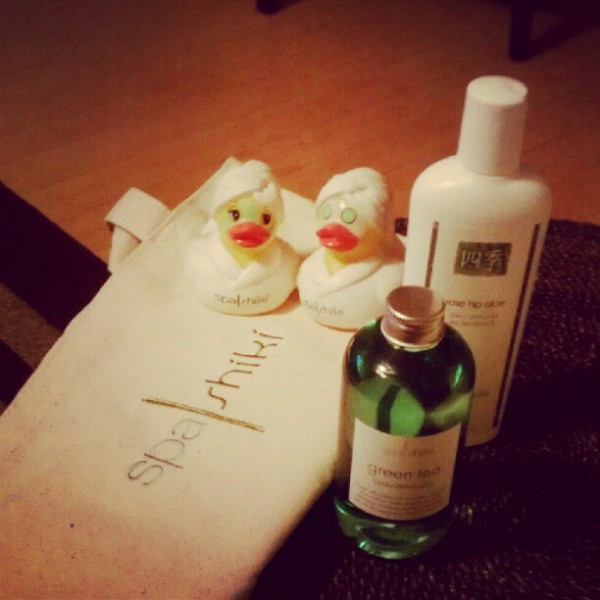 If you remember, last year hubby and I spent our anniversary at The Lodge of Four Seasons in Lake of the Ozarks, Missouri and Spa Shiki was onsite. I did not get to have any services done at the spa while there (bummer), but we did get a tour and I so wanted one of those duckies dressed like they were at the spa. Well strangely enough just last Friday hubby brought in a package and the above were the contents.  No note. No paperwork. No nothing.
I was not expecting this package, have no contact with reprentatives of the spa, and do not know why I got these items. I won't complain though, and hope I can use them and let you all know my thoughts.
Oh and I love my duckies!  Stay tuned…
• • •
photo credit: glamazini
Edited to add: Mystery solved. Turns out my friend sent them to me anonymously based on the post on my blog. LOL!  She kept asking if I'd received a package and I kept saying "nope". Eventually she spilled the beans.