You know what I realized last week?

Practically every day that I leave my home I'm wearing at minimum one item from Long Tall Sally (or it's predecessor Tall Girl). I've been shopping with them for 2 decades now, and they make up a huge portion of my wardrobe. Cool huh?  This is why I'm sooooooo beyond happy they continue to reach out to me to partner as a Long Tall Sally Ambassador. I'm already a customer. ❤
So remember my Long Tall Sally Spring 2014 Wishlist?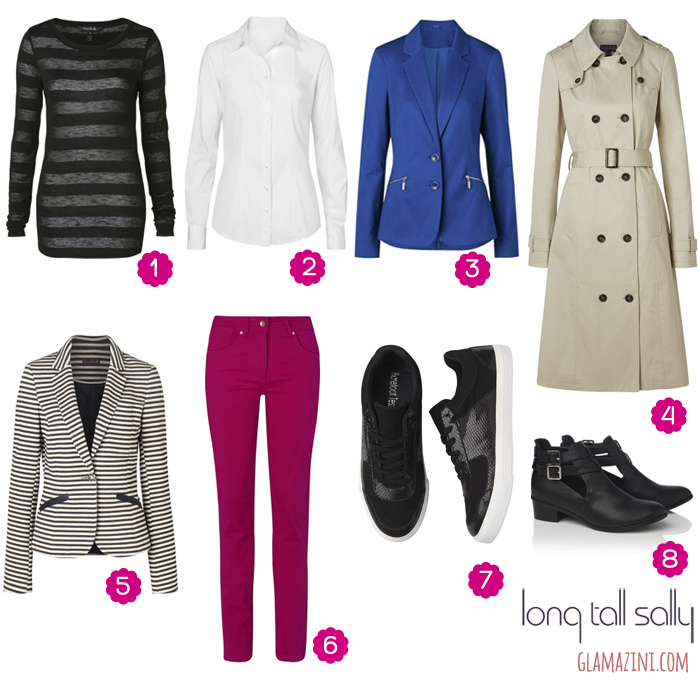 If you missed it you can read the entire wishlist post here.
I was sent numbers 3 and 8 *yay* so I went ahead and styled each for you guys to see.  Let's get into the outfits: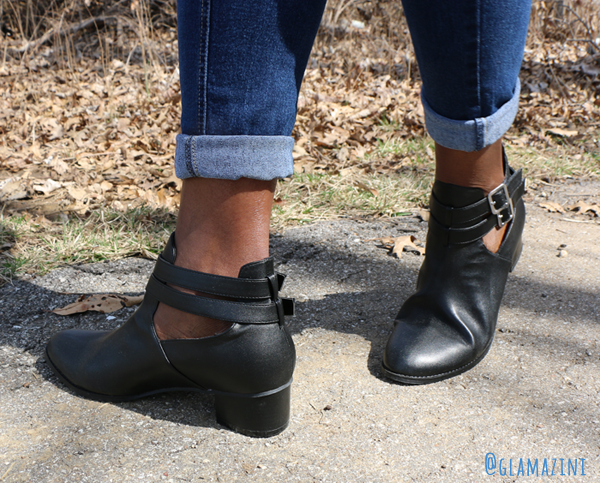 I can't stop won't stop wearing these booties!  Do you see this stylish goodness? Do you see it?!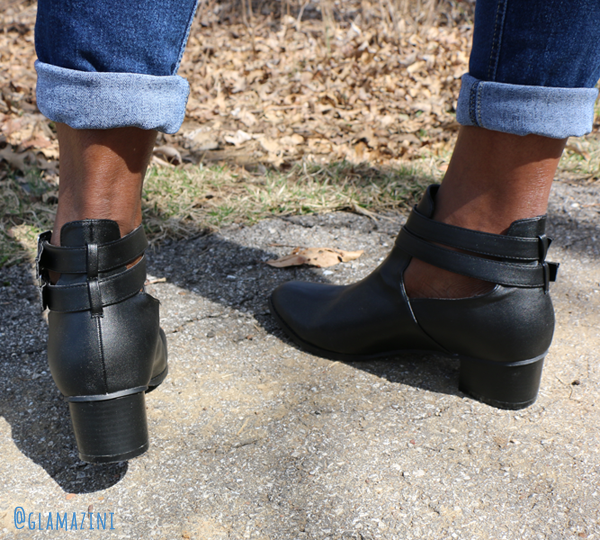 Ok full full disclosure 

: I actually saw these on the Long Tall Sally website, squealed then contacted them asking if I could have them because boldness.  I mean do you see them though?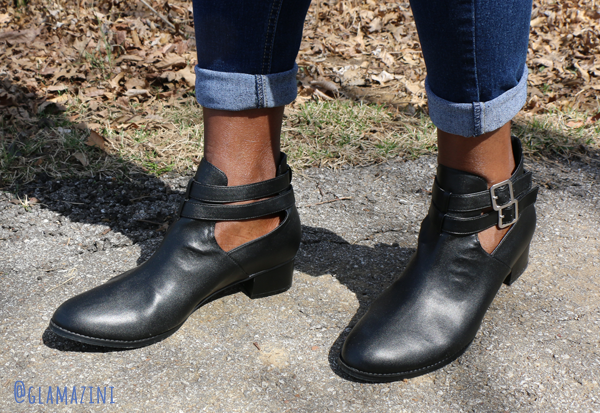 It's hard to find comfort and trendy style in large shoe sizes for women. The struggle is so real and the answer is these boots!  A low heel stacked heel for comfort (I'm guessing 1.5 inches?, doesn't say online), and on trend with cut outs on both sides. This boots goes with skirts, pants, everything you want to for the Spring season. Best part though?  The double ankle strap double buckle situation coupled with the cut outs. Do you see them though?!  

Fit-wise I typically grab a size 13 shoe so I can wear my ankle support insert but I always seem to end up switching for a size 12 from Long Tall Sally or Barefoot Tess. The size 12 is pictured and it fit my ankle support just fine.
And now the outfit: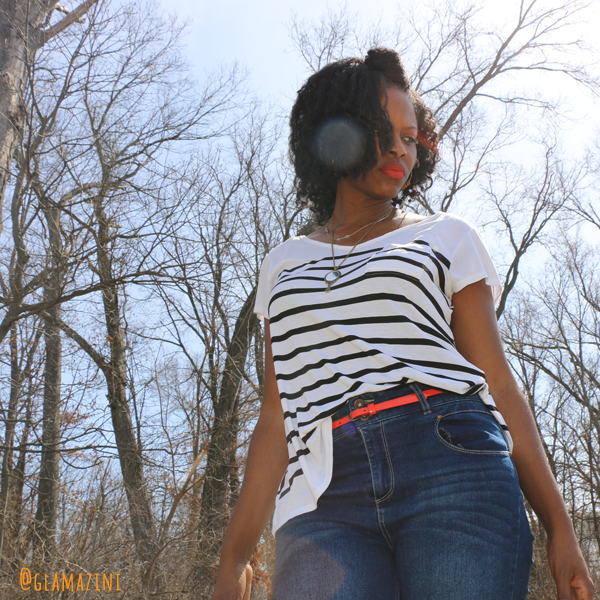 Yes child, I matched my lips to my belt because Spring.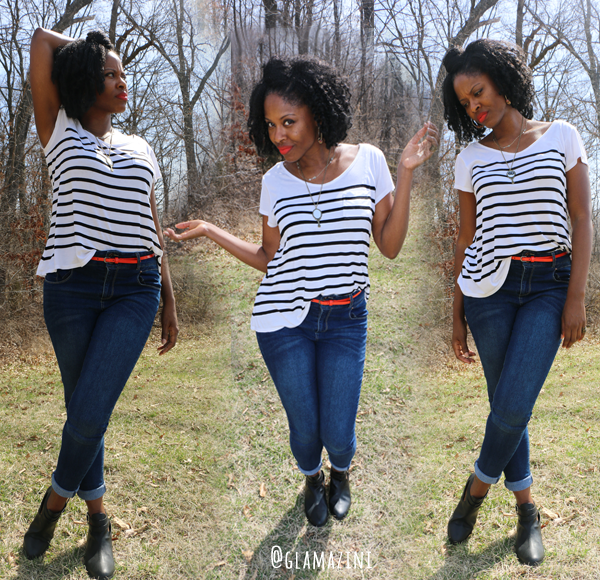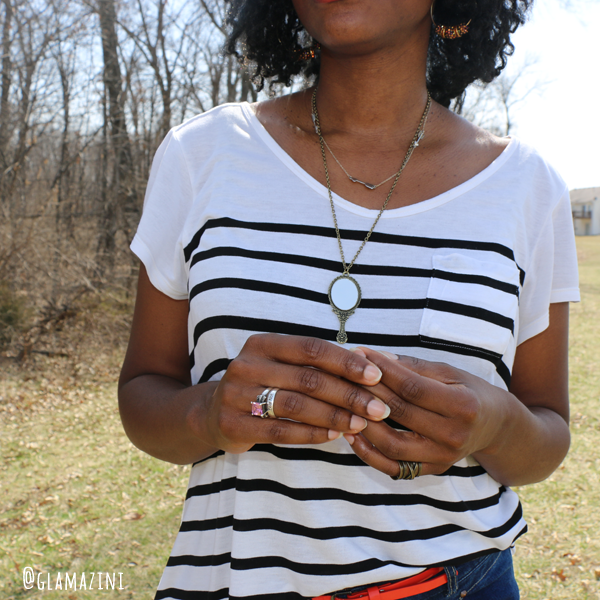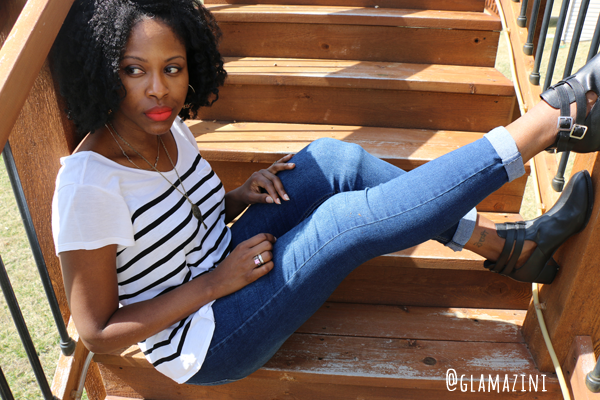 Hair – Crochet Braids
Lipstick – NYX Indie Flick
Earrings – Payless
Necklaces & Bronze Ring – Charming Charlie
Shirt – Old Navy
Pants – Alloy Apparel Daltrey Double-Button High Waist Skinny Jean
Belt – Swiped of this Long Tall Sally dress
Shoes –Long Tall Aster Cut Out Boot (gifted)
and now this jacket … this jacket people!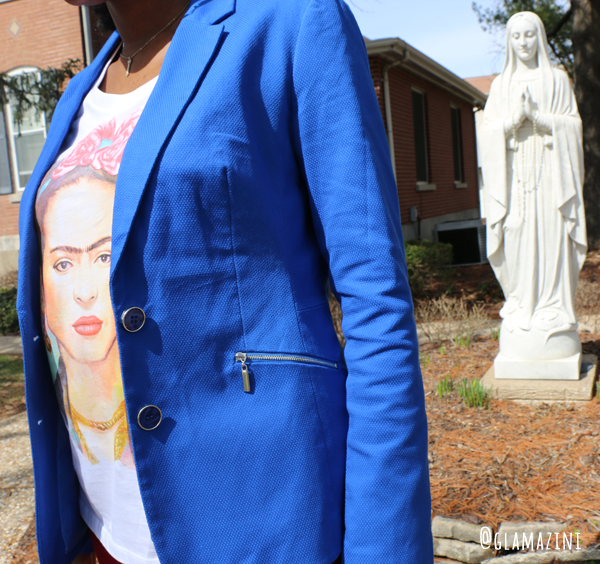 Yes girl yes.  Look again …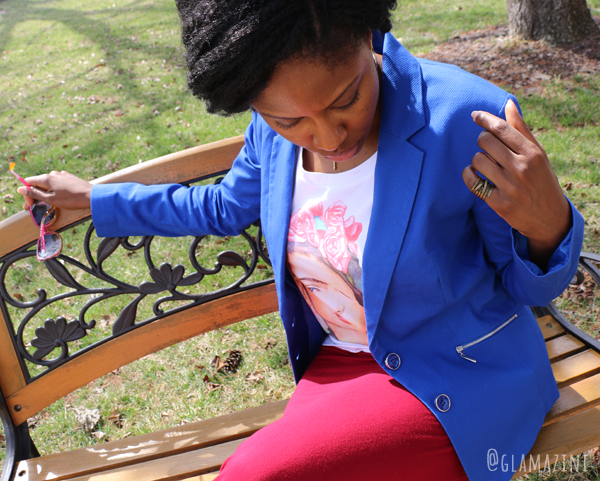 I've historically not been a true blue person, this jacket has changed my mind.  It looks incredible on my skin and just screams Spring is here!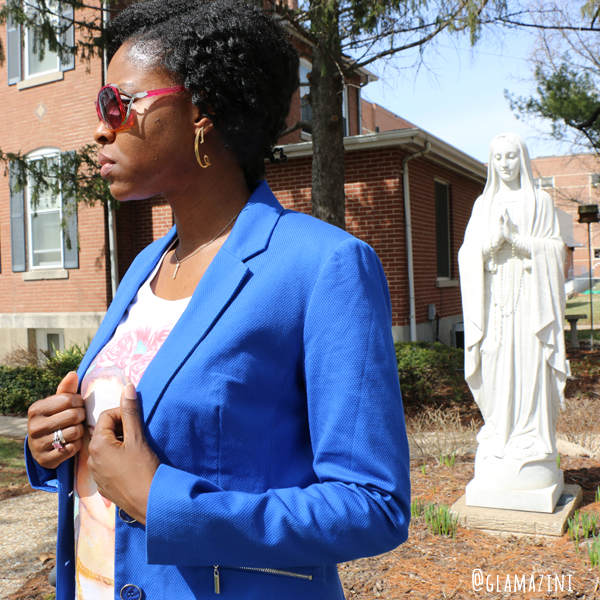 You can dress it up, dress it down, dress it all around.  I'm in love with the zipper pocket and the texture of the fabric adds interest.  Basically you toss this on top of any outfit and BAM! you tried and succeeded.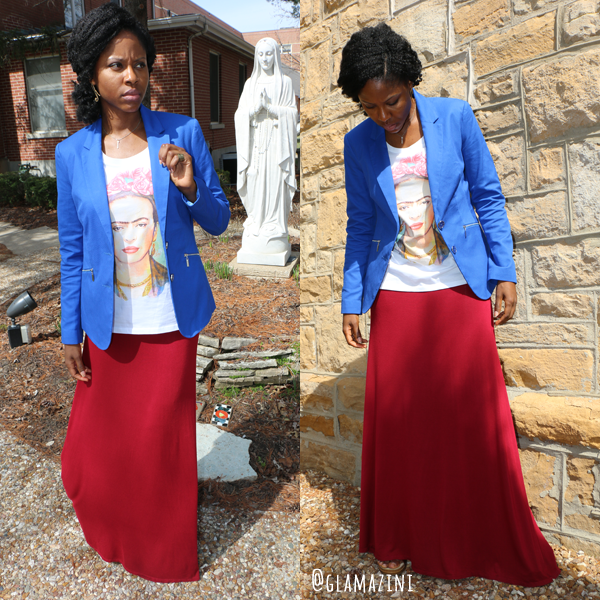 A quick aside about this skirt. I am 6'1″ and it goes all the way to the ground. That is all.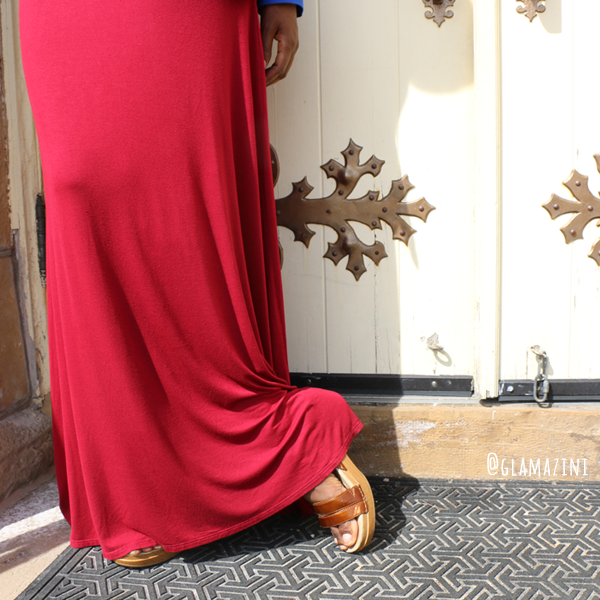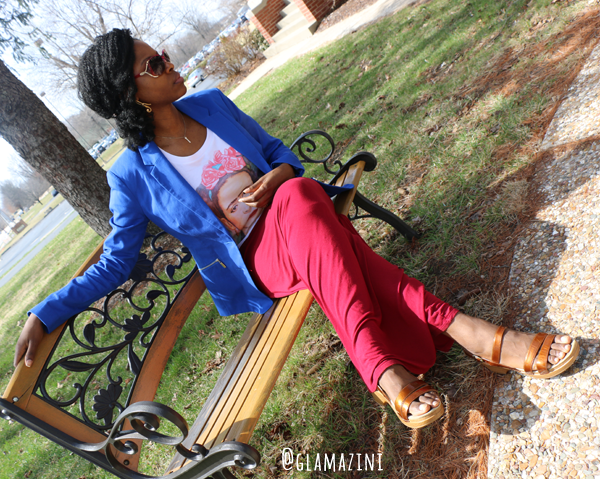 Hair – Crochet Braids
Sunglasses – Von Maur
Earrings – Peace Images Large Initial Studs
Necklace – Charming Charlie
Shirt – Torrid
Jacket – Long Tall Sally Zip Textured Boyfriend Jacket
Shoes – Dansko
You know I made you guys a video right? Enjoy!

Click here to watch it directly on YouTube.
Leave a comment: Let me know which item you liked the best!