A little over a week ago week I showed you guys my new fancylike finger shingled hairstyle on my teeny weeny afro (TWA).  Take a look: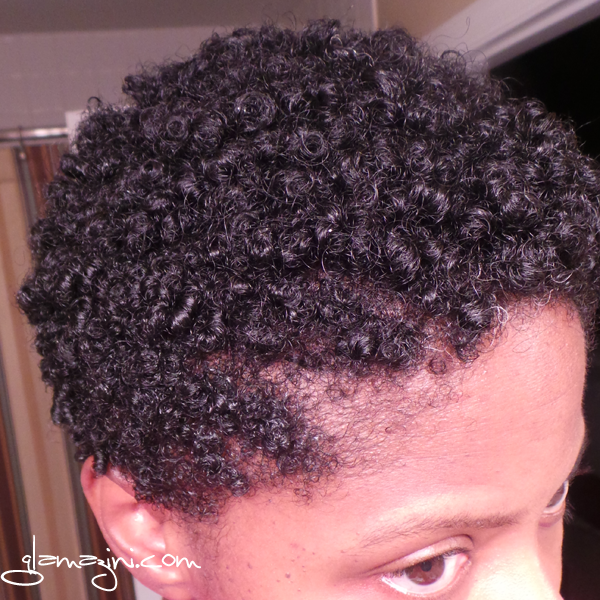 If you want to see how I got my hair like this read THIS POST then come on back for the update.
After 1 week of wearing my hair like this I taped an update video showing how it was holding up. Check it out below:

or Click here to watch it directly on my YouTube Channel.
I honestly thought I would get 1 week out of this style (and was kinda mad about it because it took me so long to do), but it was still looking so good that I decided to ride it out for one more week.
What do you think?
I was soon thereafter informed that I was being swooped out of town for a surprise anniversary trip sooooo I planned to stretch this style for one more week, totaling 2 weeks of finger shingled gorgeousity.
But …
… a couple days after this photoshoot my scalp started itching, probably from all the gel I had to use to achieve this style in the first place (or the daily spritzing with leave in conditioner).  A day or two after that I ended up washing this style out, so ultimately I got just under 2 weeks (12 days) of wear from this style and only washed it out because it was gross, yet it still looked perfectly fine.
Final verdict: I really like my hair like this BUT I do not see myself siting down for the 2-3 hours necessary every couple weeks to make it happen. MAYBE if I got faster at doing it I may do it again, but how can I get faster without trying again? See the dilemma. I did love not having to wet my hair every day though … and really wished this was the style I had on my anniversary trip but so be it.
Have you ever finger shingled your hair? Any tips to share with me *if* I ever try this again?
Thanks for stopping by, see you next time!