Alright, day 6 of my trip home found us on St. John, USVI…but first I had to do Aisha's makeup for the wedding she was in

: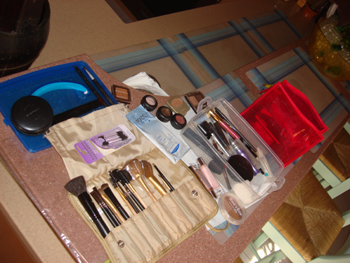 Unfortunately, I didn't take a picture when we were done 'cause we were in a rush to catch the barge. By barge I mean, car barge…this time we took my mom's car over to St. John with us instead of just taking a ferry boat then catching cabs. Basically you pay 1 price for the vehicle and that's it…much cheaper; then you drive it onto the barge, you sail to the other island, and you drive off…like so: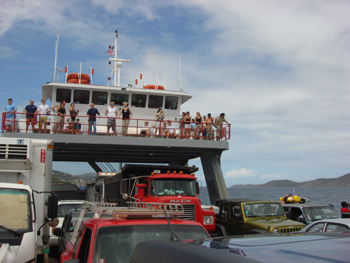 A close-up of D&K on the top of the barge looking out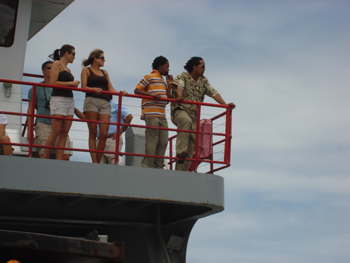 As soon as we drove off the barge we rushed to drop off Aisha and family to Rhapsody Villa…where the wedding guests/bride/groom were staying and where the reception was to be held. The wedding was held on Trunk Bay beach.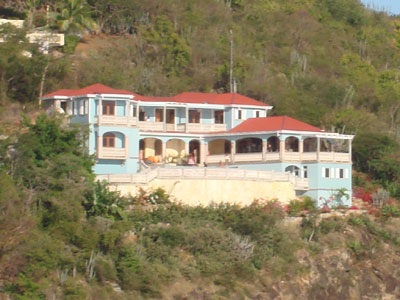 After we had them situated we left then and Mommy and I spent the day on St. John shopping, hanging, eating etc.
Here I am scared to death on the top level of the barge coming back home to St. Thomas (I'm afraid of heights)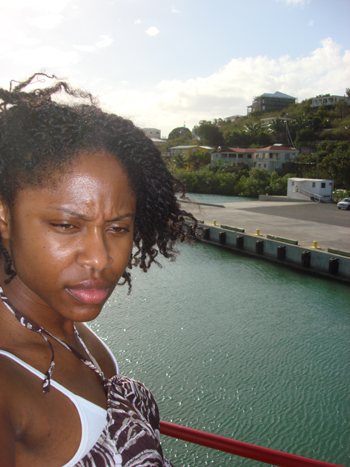 The view back to St. Thomas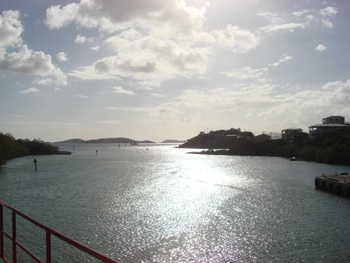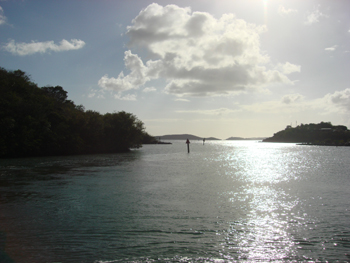 And down on the cars before we left…mommy stayed in her car both times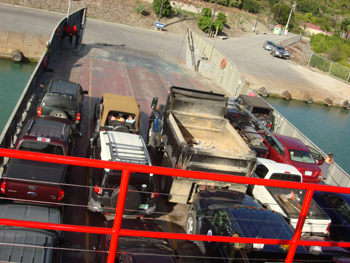 I also snapped a photo of Rhapsody from the barge, the home was BREATHTAKING on the inside…I encourage you to take a look @ their website if you haven't…lovely.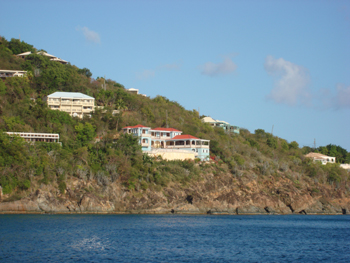 Once we (mommy & I) were back on St. Thomas we rushed home, got dressed and headed to Reichold Center to see Dance Brazil. It was an amazing show!! Here I am on the way home in the car…twists pulled back into a bun.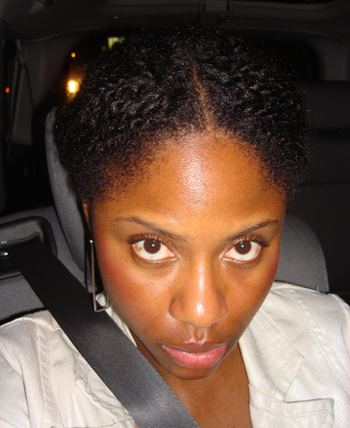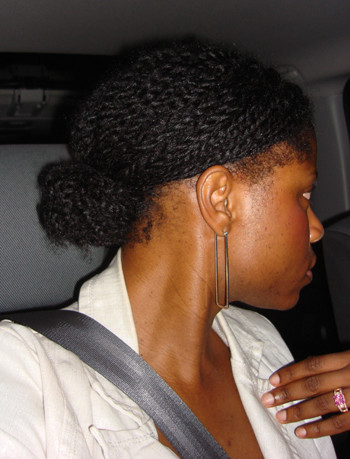 Then immediately after the show we head back to the other side of the island to pick up Aisha & family from the ferry dock…they said the wedding was beautiful…here's Aisha's bridesmaid's get up that night: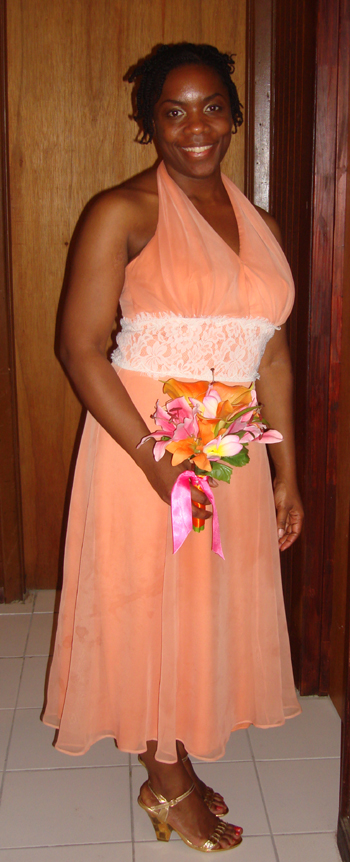 She had pinned the back of the twists up (I took pictures the following day).
Stay tuned for more & thanks for visiting!!!

Life, Liberty, & The Pursuit of Nappyness

~ ini