The final full day of our trip was reserved for a mandatory trip to the beach

And it rained

But we were not deterred

… we packed up and head out to Magens Bay beach, my very VERY FAVORITIST PLACE on the planet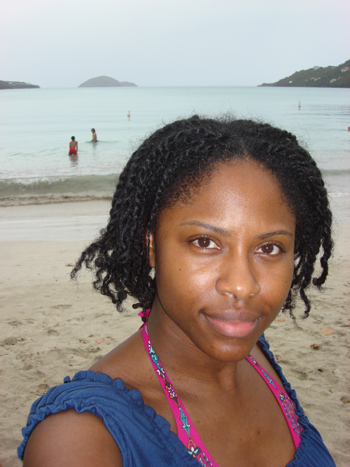 I prayed that the sun would come out, and it did while I was in the water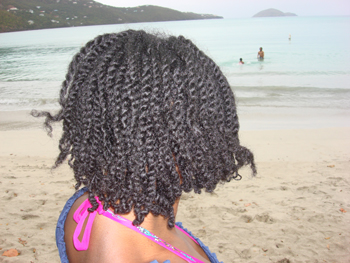 Mommy in the water…she was freezing! Locals don't go in the water on rainy days much less rainy days in MARCH!!!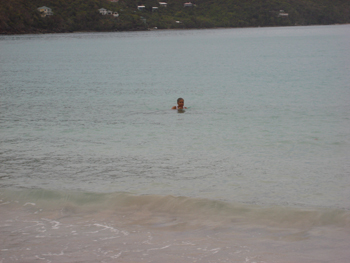 After I swam (froze) I put my twists up in a ponytail like so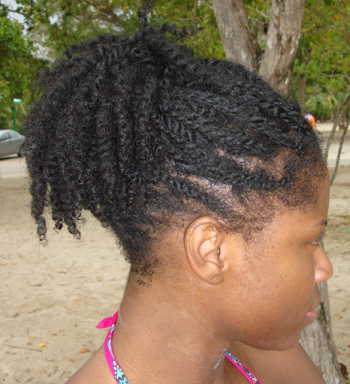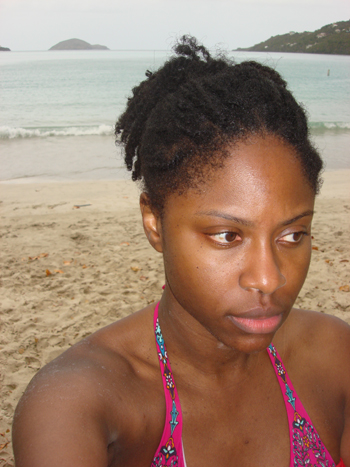 I planned to wash them when I got home. Would you believe mommy had castile soap just sitting there!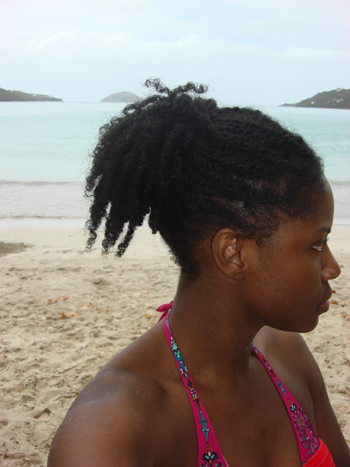 Here's the back of Aisha's twists after she swam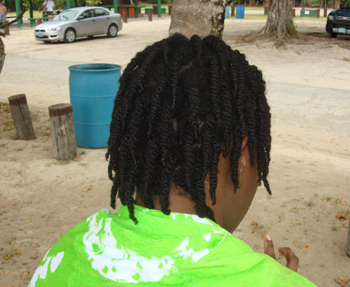 After swimming the rain came down again. Then we walked to the end of the beach and hit up the souvenir shop before leaving, getting BBQ, and heading home to clean up, pack and chill out (we were all flying out tomorrow

)
Once home I got to washing my hair since salty sea water is not the way to go

. Here I am fresh out the shower. Can you imagine, mommy had NO CONDITIONER in the house so I washed with castile soap then slathered my damp hair with my shea butter/coconut oil mix and hoped for the best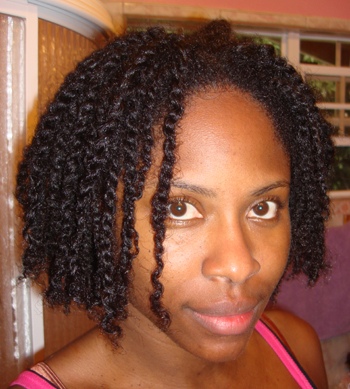 The back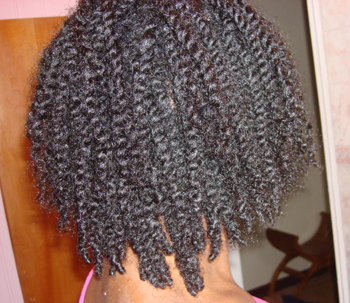 Since Aisha'd been bantu knotting her hair I decided to do it to mine too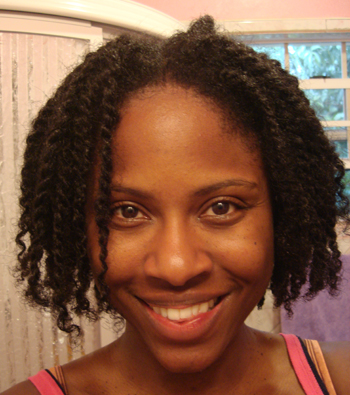 Here's her bantu knots after washing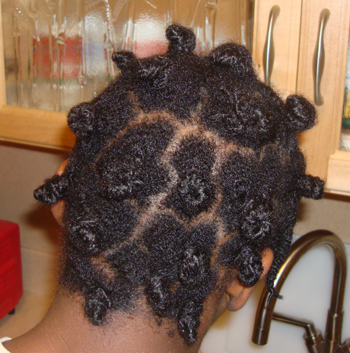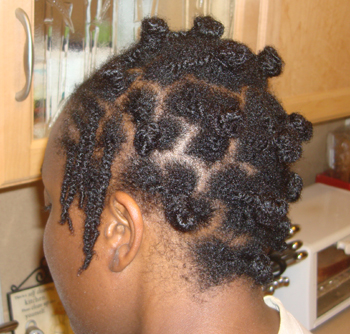 And here's mine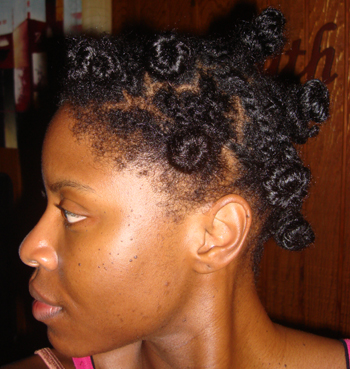 Tomorrow I must leave

… and trust me I don't want to

. The trip was so perfect (as I'm sure you can tell from the pictures and stories I've shared). But I do miss my hubby and want to see him

.
Stay tuned for more & thanks for visiting!!!

Life, Liberty, & The Pursuit of Nappyness

~ ini