My Tuesday in Tortola started out slow but quickly picked up the pace that evening.
First off I raided my mother's hair products (she is such a product junkie) and made off with 2 of them. Look out for upcoming posts about my swipes.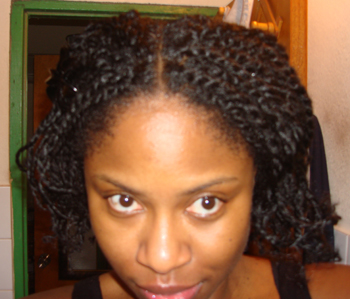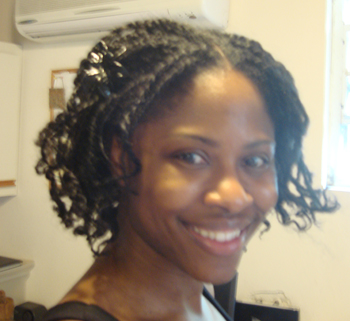 I pretty much hung out with my dad talking and doing nothing all morning at the gas station

. He was so proud of some "twin bananas" he'd grown and kept talking about them

. I thought the man had gone mad but I was quickly proven wrong by tourists and locals alike stopping and showing sheer amazement over them dang twin bananas


.
So I took a photo with them

…if you can't beat um, join um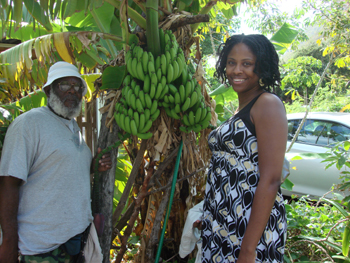 Round about 3PM my aunt came to pick me up so I could see my cousin's kids

. We stopped at a restaurant and ate, then their dad picked them up from school and met up with us and they all ate. Kids get so big and change so fast, it's amazing.
Afterward my aunt (who is wearing a natural short cut) and I head next door to another restaurant to meet up with some of her friends for a sec while I waited on my cousin (who is opening a dental spa

) to finish up @ the new office and come pick me up.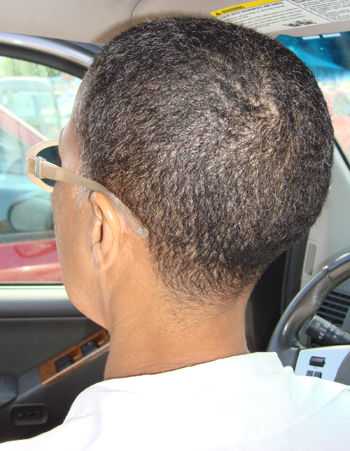 Once with my cousin I got to meet her fiance in person and we went to yet another restaurant

then just hung out talking.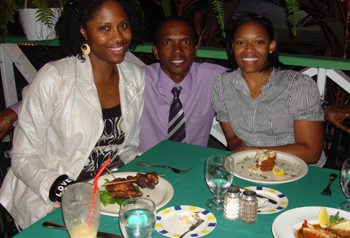 Finally the night ended when my cousin took me home to chat with my aunt (her mom) for a while then finally I stumbled into bed at midnight

.
Stay tuned for more & thanks for visiting!!!

Life, Liberty, & The Pursuit of Nappyness

~ ini