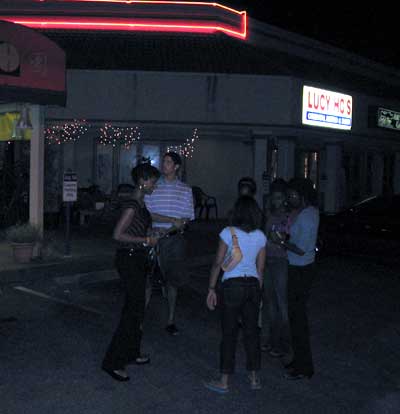 As a going away present the ladies of Tallahassee met up with me at Lucy Ho's for sushi and chats about hair.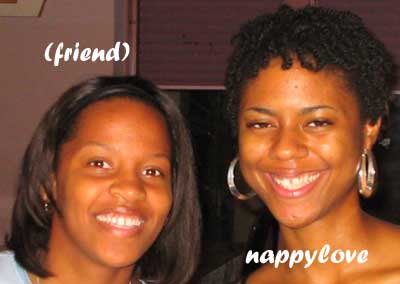 We had a really great turn out with lot's of new faces this time. Here's nappylove and her friend who is transitioning.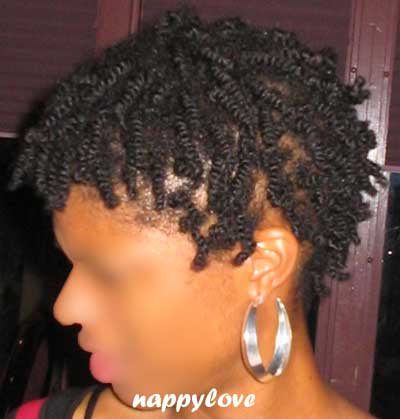 This wasn't the best picture of nappylove so I blurred her face. I thought it was a great shot of her twists though.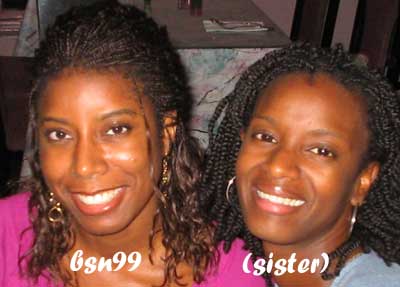 Here are 2 beautiful sisters. bsn99 is a member of Nappturality.com and is transitioning with microbraids. Her sister is natural already and is currently wearing kinky hair twists.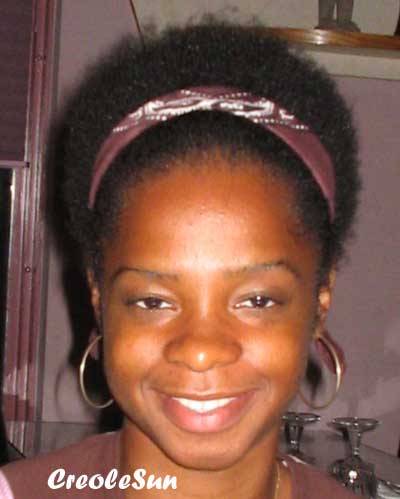 CreoleSun was the only one brave enough to order sushi. nappylove and I tasted it and honestly it didn't really have a flavor to me

.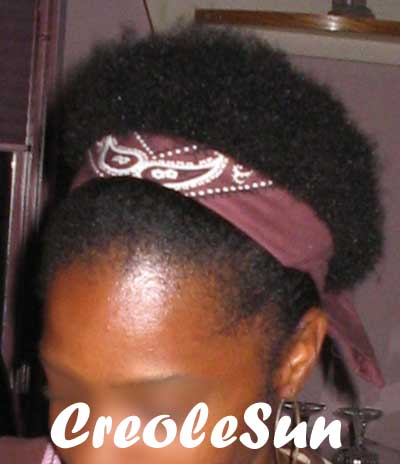 She didn't like this picture (which I couldn't understand) so I blurred her face and highlighted her great puff.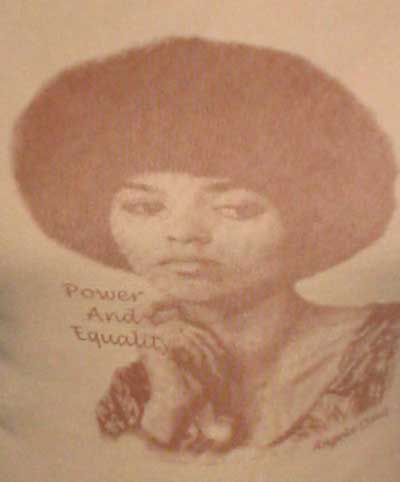 CreoleSun had on the cutest tee shirt so I thought I'd feature it for your viewing pleasure.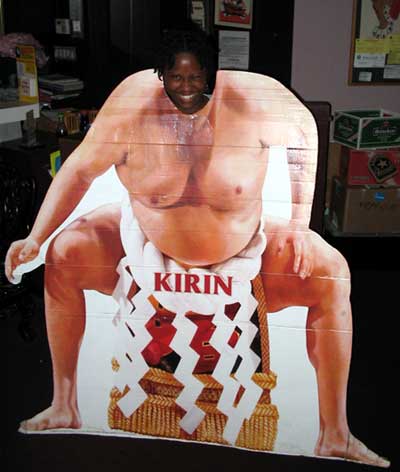 Well, that's it for Tallahassee Florida. Thanks everyone for coming out and thanks to Tallahassee for welcoming me this past year. I've enjoyed the Florida weather, the roadtrips to southern get togethers, the cooking and the hospitality but alas, I have to chase my dreams in the big apple. I will miss wearing open toe shoes all the time

. I'll let ya'll know when I'm back in town.
Well I'm a wanderer, I'm a wanderer, I go around and round and round and round


off to NY