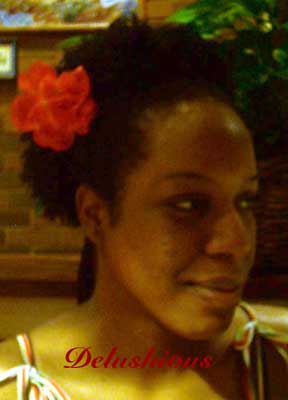 Tallahassee Nappturality Get Together # 4
A few of us met at Chilis for dinner. It would've been nice to have more people but we laughed, ate and had a great time either way.
Here's Delushious with her puff & flower. My camera is just shot…I vow to get a new one this year God's willing.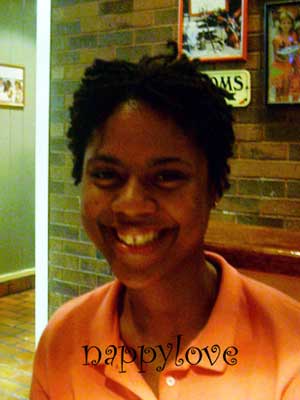 Here's a new member, nappylove. She had really cute 2 strand twists in her hair (which I have a better picture of on the next page). We had to school her on some of the hair no-nos she was committing. Nappylove, put down the grease and back away slowly!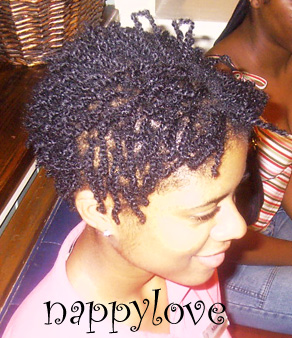 Here's a better picture of nappylove's twists. She did them herself on dry hair. She's been natural for 2 years now. Her twists had the cutest shape to them…very nice.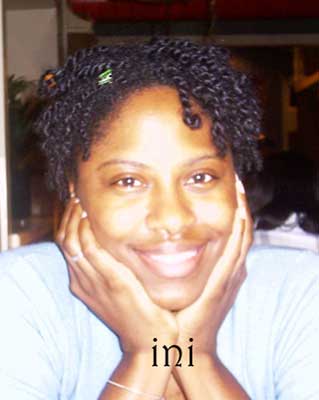 And me (as though ya'll ain't seen enough pictures of me yet). I had a little butterfly clip in the front that I got from the kid's section at Wallyworld (Wal*Mart).

Note: My boyfriend was also there but I didn't take a picture of him…although he is a Nappturality member so I guess that's not fair….but life isn't fair so there!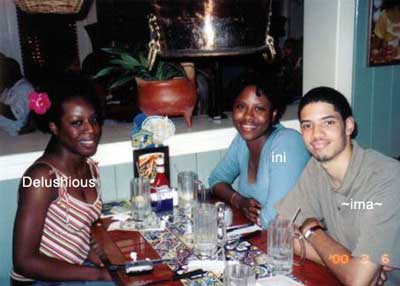 (late addition pictures 5.12.04)
Ah ha, my boyfriend's lucky. I just got pictures from nappylove that include him. *HA*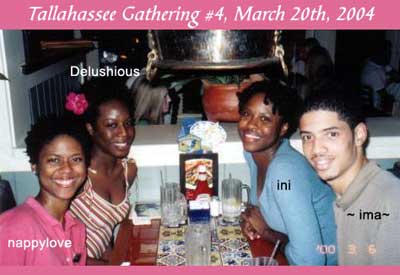 Here's the entire group. Nappylove you have the most beautiful smile hon!!!!! Just radiant. Next time ya'll come out and hang with us. ~ ini