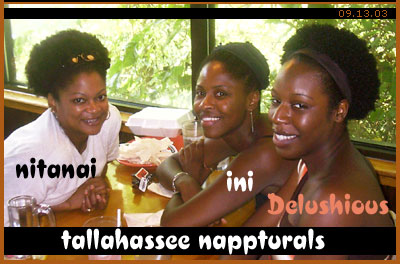 Here I am at the Tallahassee Nappturality Get Together. Just like in St. Louis, we had 3 nappturals representing, and just like then it was lots of fun.
We first attempted to meet at The Cove Cafe a creole and vegetarian place but, alas, it wasn't open yet so we ended up at good ole Applebees.
We had soooooo much fun, these girls are trully a riot! We laughed ALOT, shared hair stories and hennelucent horror stories. Nitanai got carded and then amazed the server with her agelessness. He then brought out another server just to show nitanai off

!.
Next time we are doing a product swap. Delushious is hording conditioners and I can't wait!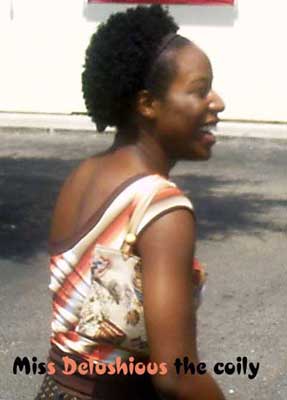 Here is Delushious with her super shiny, super coily puff. Unfortunately you can't get a true understanding of how coily this bad boy is from the picture, but trust me, it was THE BOMB!

She's recovering from a bad hennelucent experience so she's really been babying her hair back to a pleasing moisture level.
Hair: Conditioned with love and pulled back into a puff.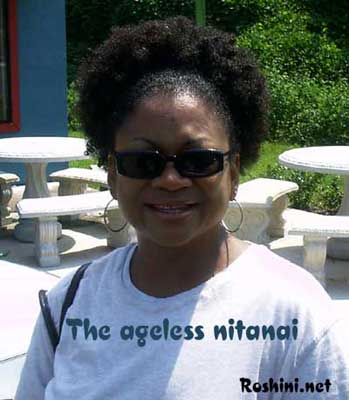 I am not worthy of this puff ya'll!!!
Here's nitanai outside of the Cove when she first arrived. I had no shame, I couldn't even look at her I was so busy drooling over the puff! This is my dream puff right here people

Hair: Twisted into 8 big twists, released, pulled back with an elastic headband and finger-fluffed.