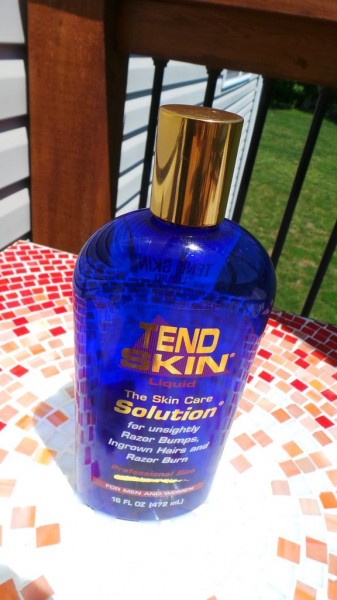 Who remembers my hair removal series?
Well I just finished up a 16oz bottle of a product I used almost every day and it dawned on me that I've never officially done a review beyond a serious mention in this post 2 years ago (same bottle by the way).
Tend Skin Liquid
Plain and simple I love this stuff and like I said I used it almost daily, mostly on my jawline because, as stated in the series quite clearly, I am a hairy bear *roar*.  I purchased this bottle of Tend Skin Liquid on Amazon.com a couple years ago and just finished it this week.  The product says it "reduces [the] appearance of  unsightly razor bumps, ingrown hairs, and redness from shaving, waxing and electrolysis." and that is exactly what it does.
When I use it = no bumps.
When I get lazy and don't use it = bumps and big no-glam tears #waaaa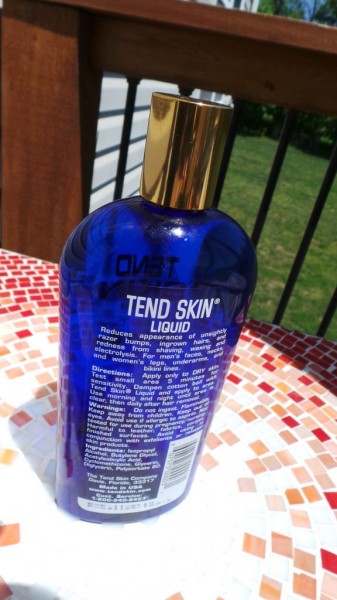 It says it's geared toward men and women on the bottle but it's such a masculine bottle that I tend to keep it under the cabinet and not on the counter. Also the smell is nothing to write home about, not horrible, just kinda "functional" and medicinal.  Bottom line is it works and I would highly recommend it to anyone suffering with irritation and/or bumps on their face, neck, legs, underarms or bikini line.