Like I said in the video, that Juretha bun just kept getting better and better with age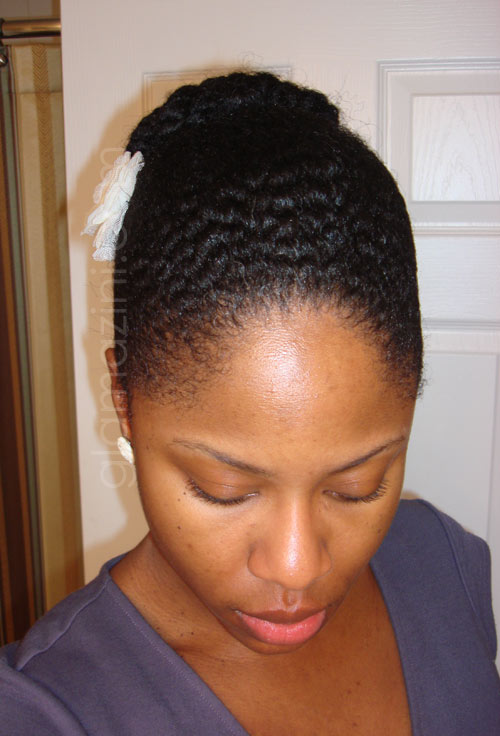 And yes, I'm wearing that dang REI dress again (and ironically I had it on again today LOL!

). Anythoo…the earrings were made by moi out of buttons and I stay wearing them, I so love them AND a friend gave me a bigger version of the same thing and I'm gonna make me a ring baby!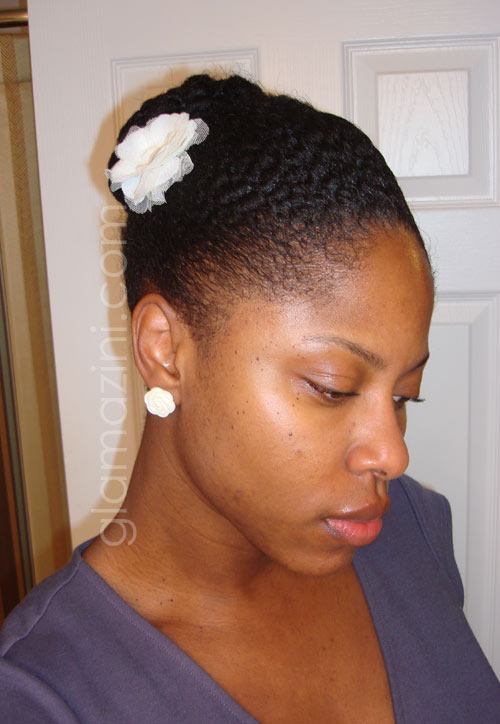 Back to the bun: I would wet it, moisturize and add some eco styler gel
about every other day then tie it down and put the mesh wrap thingy over it. The shape got so much better (it kinda has a hump in the front now) and the waves started to POP! (like our hair does when you set it in the same way over time).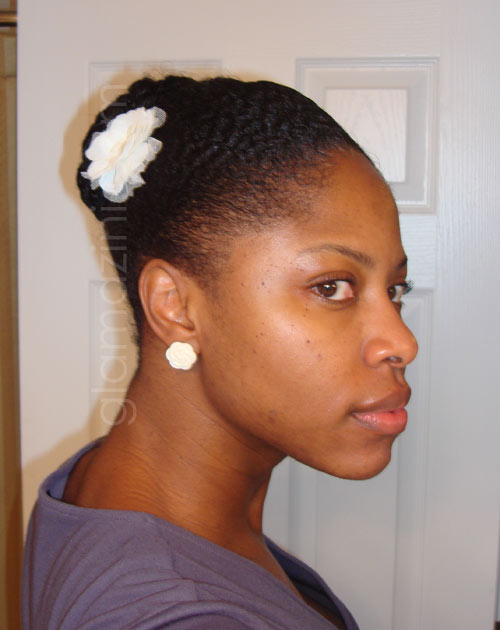 Listen, you couldn't tell me NUFFIN

and if I had no shame I woulda rocked this joint for THREE weeks and not two

. I grabbed that little white flower from the beauty supply store and it's also becoming a favorite combo with those earrings of late.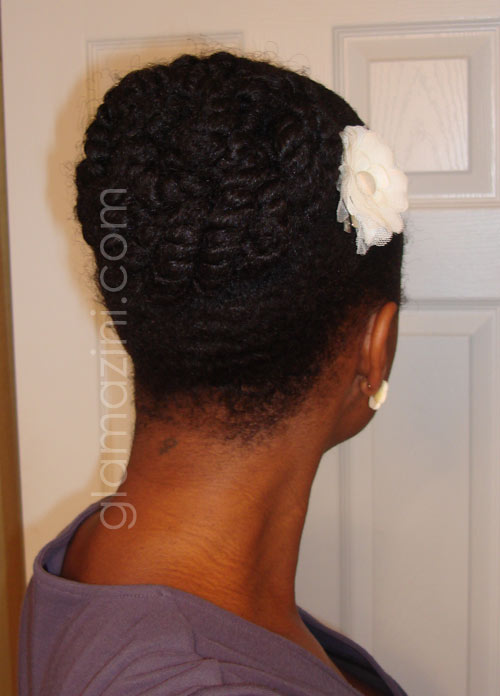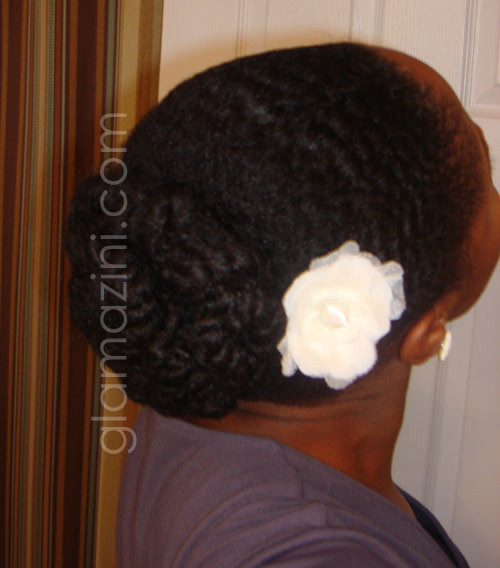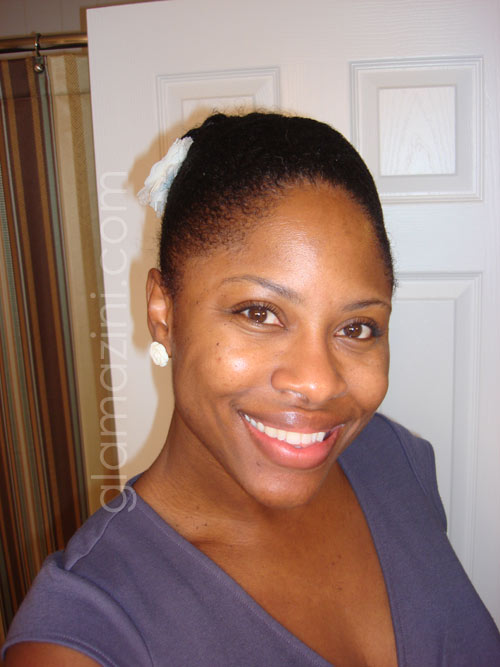 One more thing! I made the ring I was wearing from a pair I got during that vintage jewelry haul a few months back.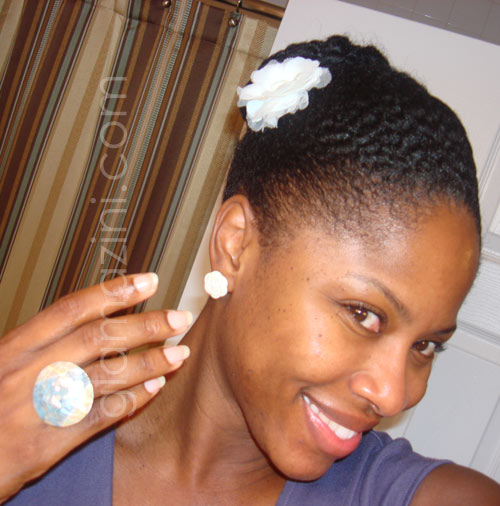 Here are some close-up shots with and without the flash: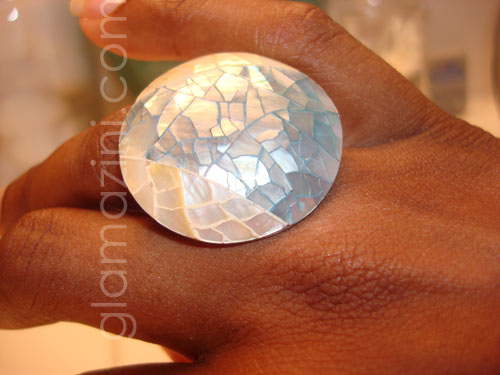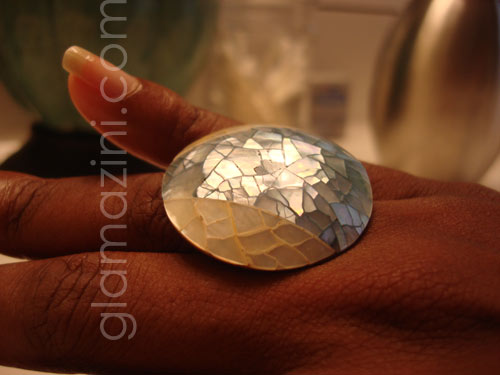 It was a good glamazini day ya'll

YOU COULDN'T TELL ME NUFFIN!!!


Thanks for visiting!