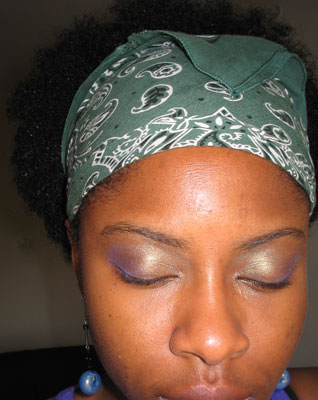 I still haven't done that eye makeup tutorial huh?

I'm getting there ya'll be patient.
Anyhoo…this M.A.C. Tempting Lustre (bronze) dusted all over my lid with Surreal Frost (green) and Parfait Amour Frost (purple) on top

.
I've been wearing this puff all week ya'll but it's going away in a couple days.