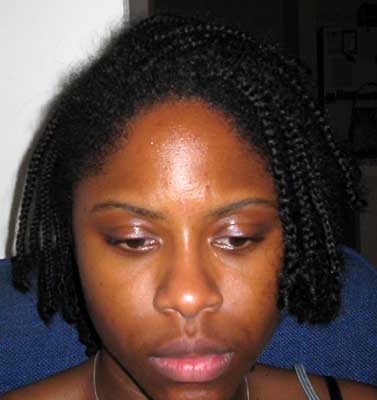 uh…didn't I say "3 weeks maximum"?
Oh well

.
So I'm @ 3 weeks for the back and 4 for the front…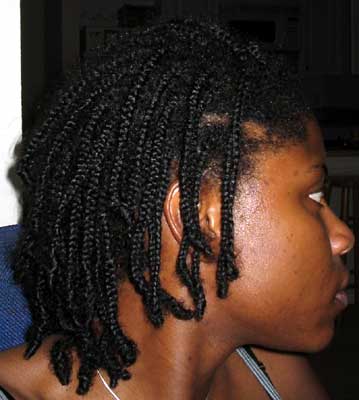 … and I'm not taking them down until the weekend so I'll have 4 weeks on the back and 5 on the front.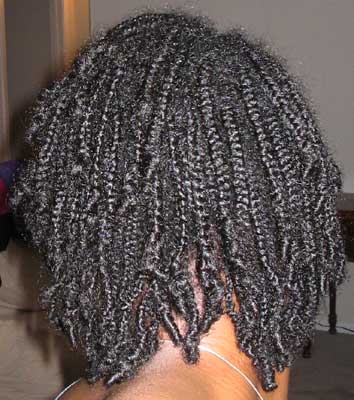 Fuzzy!!!! It's soooo fuzzy right now ya'll. I wet or rinse every morning hence the Major Frizz.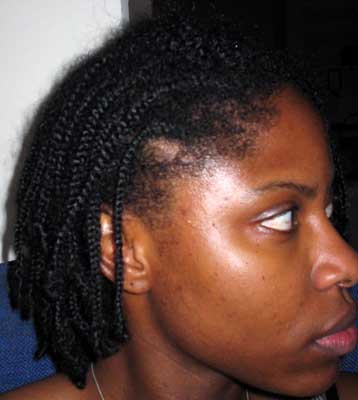 I woulda NEVA thought I'd be wearing my hair like this AND rocking it like I was the bomb….but I am … I love my nappy frizzy hair *yippee*