After a couple weeks I decided to detangle and wash as usual.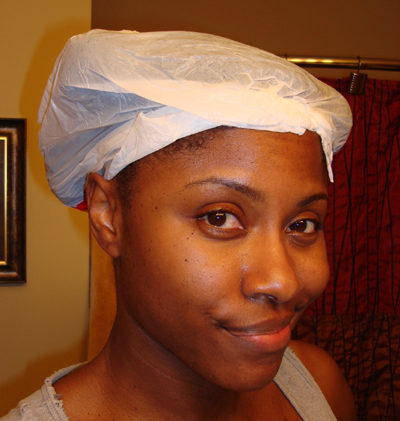 This photo made me laugh…I sure steamed up that bathroom huh?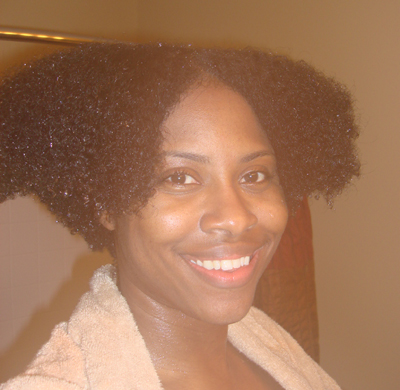 Coming off the thrill of the palmroll success

 , I wanted to do something equally as wonderful to my hair in the few days before my next scheduled sew-in.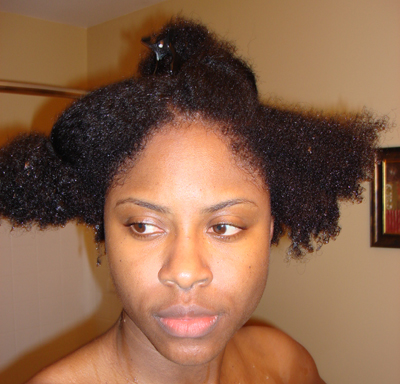 But I had no clue what to do

. I was thinking I could just wear a wash and go of some sort.  I grabbed some products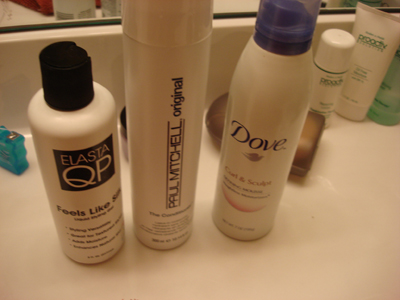 And got to slapping them in.
Uh…this isn't gonna work.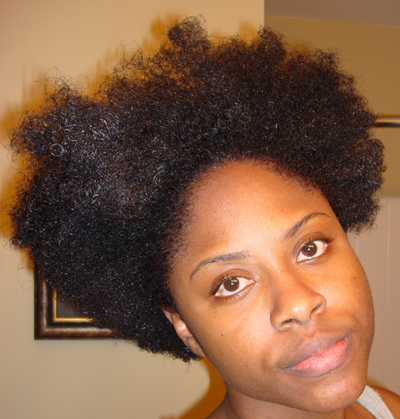 Soooooo I got to brushing and thinking and thinking and brushing…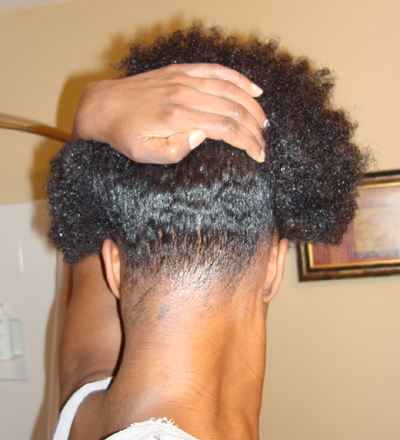 And ended up in a super high puff like I used to do back in the days.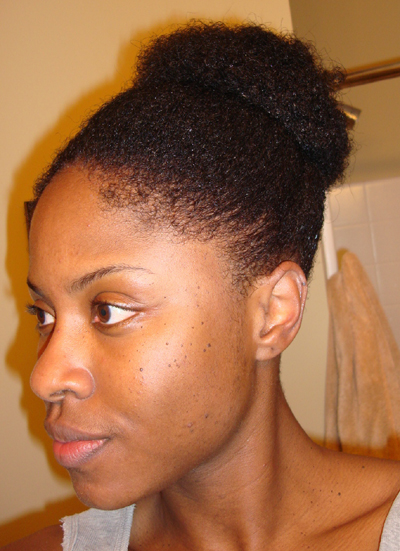 Cute I think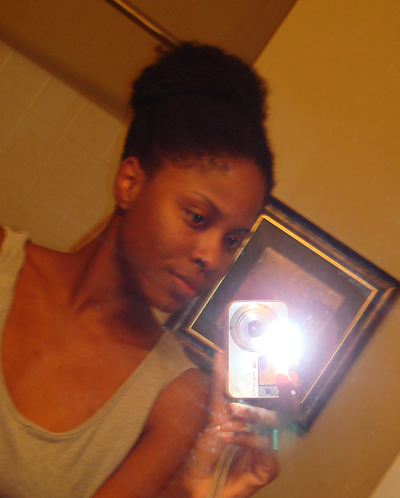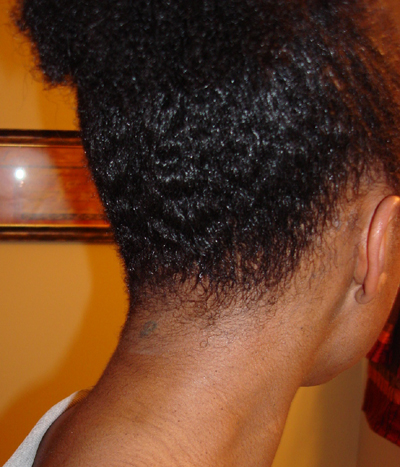 I'm not feeling this though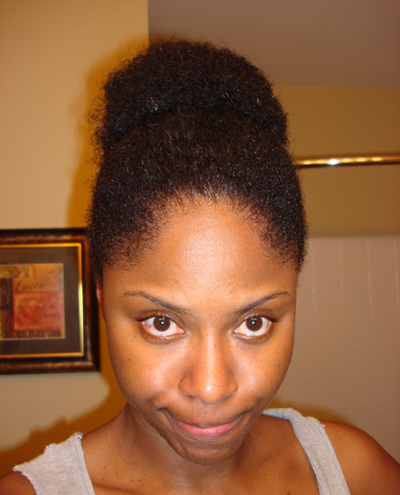 So I let the hair loose!  Let it fly freely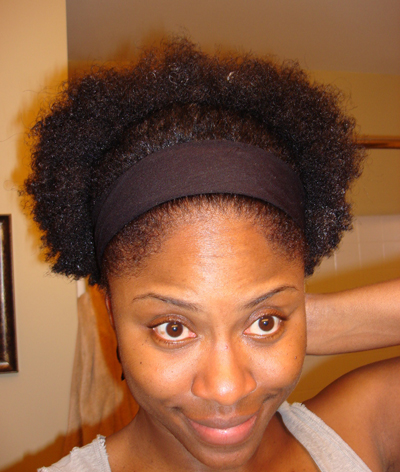 Naw…

So I put it back in a puff, except this time lower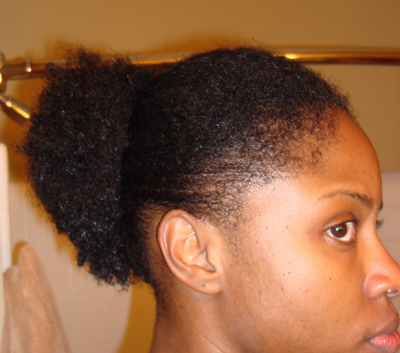 Drats!

What should I do?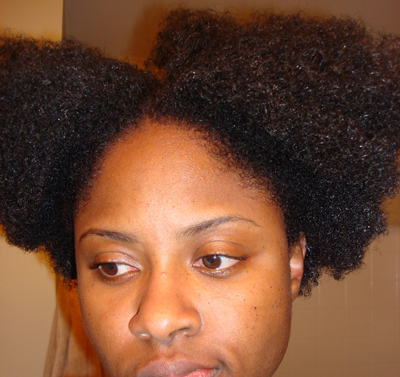 I should just go to work like this.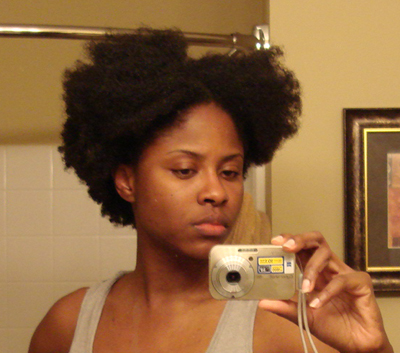 If my hair didn't need to remain detangled I may have gone to work like this (a tad more tame but the general gist).  I was out of ideas.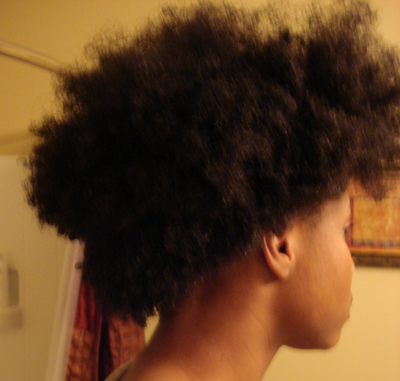 So back to the puff it went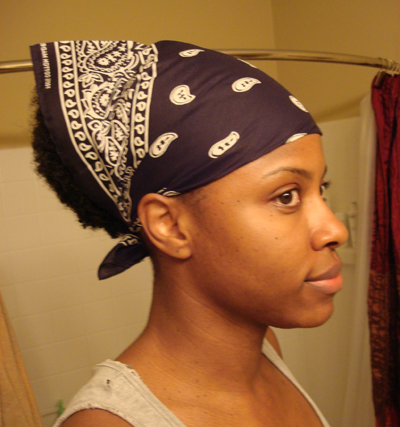 Good ole, unfailing, steady sailing, faithful, solid like a rock AFROPUFF saves the day!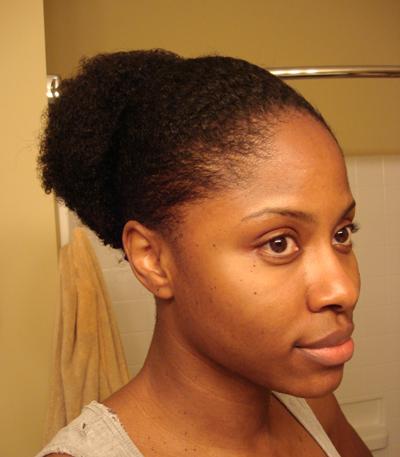 I tied it down and went to bed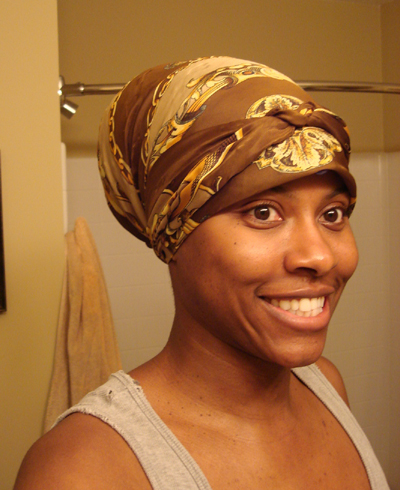 The next morning I was pleased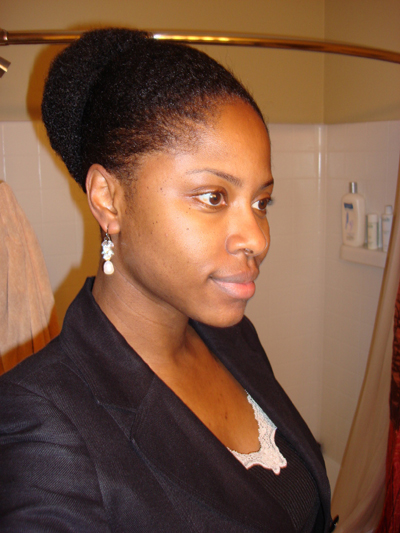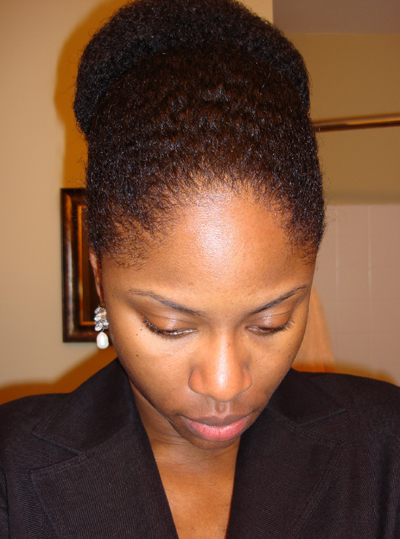 Essentially the puff is the ponytail/chignon of the the nappy world. You may get bored with it but you cannot argue with it's timeless elegance (or at least you shouldn't argue with it LOL)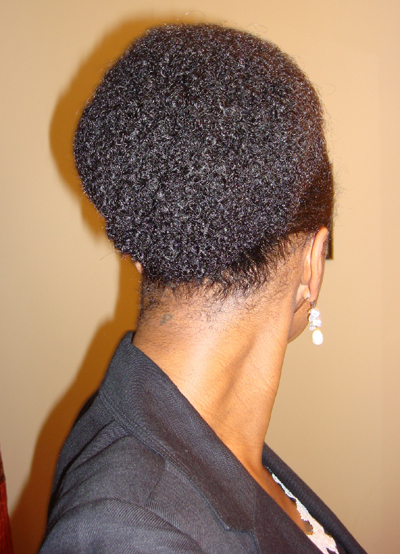 After this I fell into the worst weave I've ever rocked (not true, my 1st ever weave was the worst and I do not have photos … this is the 2nd worst, I wore it but didn't love it)  Stay tuned!
Thanks for visiting!!!!!

Life, Liberty, & The Pursuit of Nappyness 

     ~ ini