This is home.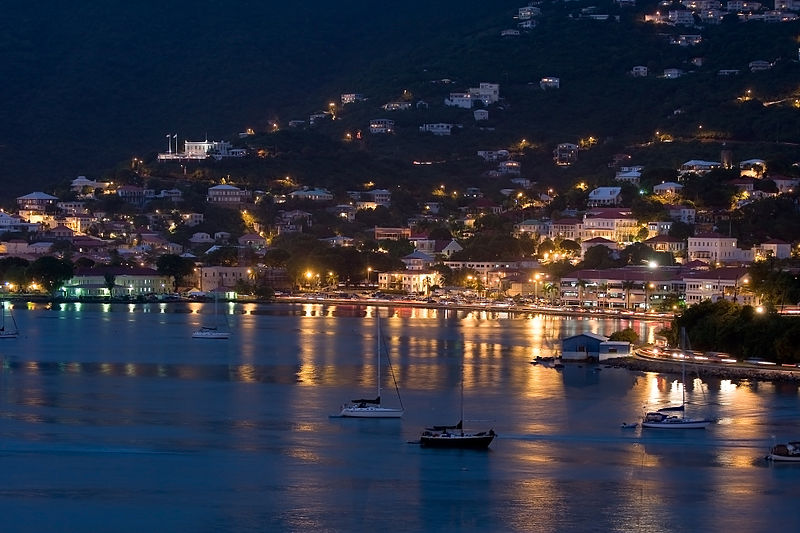 St. Thomas, United States Virgin Islands
Yesterday I read a blog post by one of my favorite bloggers, Rosetta Thurman of HappyBlackWomen.com. In it she shared that, even though she loves being location independent, she always continue to come back to Hawaii where her family lived for 6 years. She considered Hawaii home. Then she posed the question
"Where in the world feels most like "home" to you?"
Without a second thought I knew my answer was, and will always be, the Virgin Islands.

For those that don't know, I was born and raised on Saint Thomas, United States Virgin Islands and lived there until I was 17 years old and left to attend college in Pennsylvania. Both my parents were born on Tortola British Virgin Islands so when I visit I share my time between both places. Although I a have never lived in the Virgin Islands as an adult and moved away over 20 years ago, I still consider the VI to be my home base and always will.
Here's the thing though,
when I was reading Rosetta's post, instead of feeling embraced by the warm comforting knowing that I always have a place to call home, I felt a hot wave of grief wash over me brought on by the recent supposition that I will probably never live in the Virgin Islands again. Just writing that sentence made my tear ducts activate. Who knows, I may be wrong but here's why.
In 2012 I gave birth to my first child, a son born with spina bifida and other medical issues. According to his doctors he will be confined to a wheelchair for the rest of his life. While growing up in the Virgin Islands, I never gave much thought to the fact that my beautiful islands primarily supported by tourism dollars were not accessible to those who need adaptive equipment or assistance walking.
I guess I never thought about it.
You rarely do think about such things unless you have experience with someone in your family or close circle who can't walk. When I gave birth to my son, and especially when I took him home to the Virgin Islands at age 18 months, my awareness was heightened as I looked through eyes of someone who needed a wheelchair and realized this was not good. The lack of accessibility brought me to tears and the realization that in a few short months people would stare as I carried my growing son made my heart heavier and heavier as the days passed by.
I am 100% unaware of what the accessibility laws are like in the United States and British Virgin Islands
and if there are any at all. I will do some research in the future, but I wanted to get these thoughts off of my chest. From what I can see exploring with my own eyes there aren't m/any (or they aren't taken seriously or enforced). Just a quick saunter over to Red Hook, Cruz Bay, Road Town or West End to get on and off of the ferry boats will show that you need to be able to walk. Shoo, even for those that *can* walk it's a scary endeavor *joking not joking*.
When I took my son home I opted to not bring a stroller because I felt like the baby carrier would be a lot easier to maneuver with and I was correct. The lack of ramps, elevators and maintained sidewalks (or sidewalks at all) made me much more nimble carrying him and using my own 2 feet than I ever could be pushing him in anything … but then he was 18 months old … now he's almost 3 years old and heavy as a wha! *sigh*
I'm thinking about taking my son to the Virgin Islands later this year and it freaks me out (traveling with him through the airport then arriving with a 33 pound 2.5 year old who I can't put down or use my beloved baby carrier & the stroller won't cut it either (we're working on getting his wheelchair as I type but that ain't gonna be no help either). As he gets older, I won't be able to pick up a grown man and get him in and out of buildings etc. because of the lack of accessibility in general.
All of these things make me feel like I'm trapped here, not because anyone is holding me hostage but because even if I wanted to move home (which I do), it would be hard to get him around and so much more. I'm not sure that the special education system in the VI would give him the best possible outcome, or anything remotely close to what he can get here in Missouri (maybe I'm wrong, if you have information please let me know the comments section below).
And so I MUST stay on the mainland.
I know that a lot of parents make decisions like this so I don't want to come off like I'm whining; I'm just venting, sharing and getting these feelings out of my head. The fact that I could even write this blog post is progress because in the past just thinking about this would render me useless and in a puddle of tears.
Often times people write to me asking me to speak about specific topics. Lately I've gotten a lot of questions about what it's like to be the mother of a child with special needs. Well this, my friends, is one of my heartbreaks and real talk it sucks.
I want my son to be exposed to best resources so he can grow into a self-sufficient man and right now the Virgin Islands does not appear to offer those resources. I don't know what the future holds but this makes me sad beyond words.
Do you have a place that you call home? Let me know in the comments section down below.
Comment or share this post if you like this type of content so I know to keep producing it. Thanks! ❤