I'M BACK!!!!!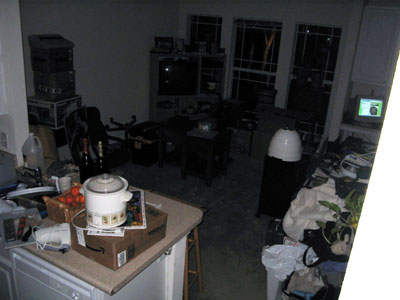 It's actually Feb 1, 2005 as I write this but I have a couple 2004 pictures for ya.
I missed ya'll

.
As you can see this is not a picture of my hair…it's my apartment as of last December when I left ya'll. This is what it looked like …see why I had to leave.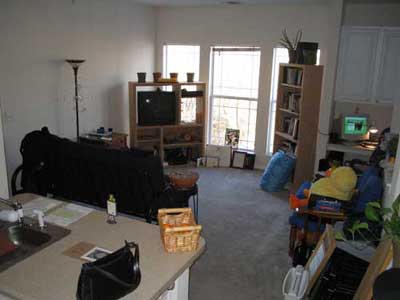 BAM!

I been busy ya'll.
Notice the date is now Feb 1 2005 and I'm in the wrong year with this page but it's my album and I can do what I want to

I'm not done either….all that stuff on the right is going! But thank the Lord it looks like this now and I can start my job (yes job…you'll get the scoop in a second) with a clean apartment.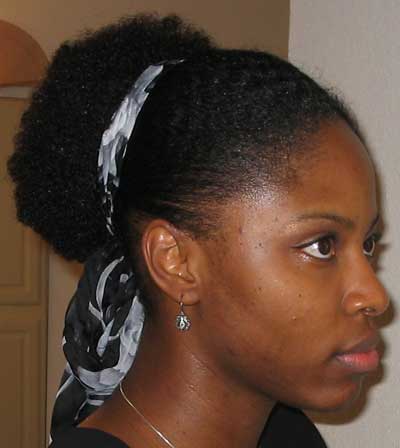 Voila!
This is what I came up with that night ya'll (December 31st for church…ya'll still following me? ) ! I washed with diluted castile soap, conditioned with Herbal Essenses, brushed some coconut oil and shea butter through in the shower (with my denman) then made this GLORIOUS puff that night. I was sharp ya'll…I mean I was on FIYA

.
I mean the dress, the shoes, the make up, the hair everything cooperated and I give glory to God (das right, praise him for the outfit!).
Well, that's really it for 2004…now onto 2005.