Just a little teaser picture taken by @Tojosan last night at the Show Me The Blog St. Louis Social Media Conference pre-mixer held at STL Coworking!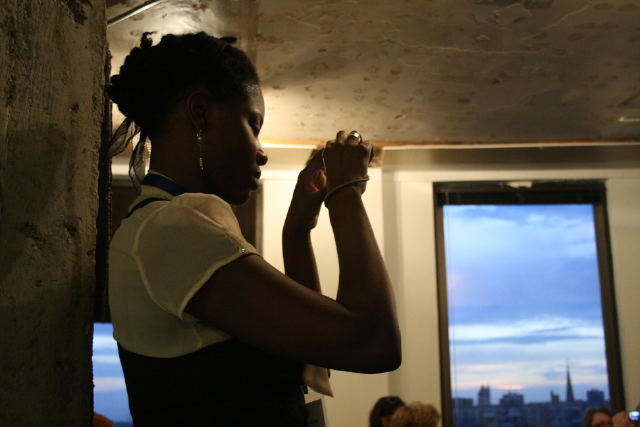 As usual I was on my grind.

Be sure to follow me on twitter @glamazini, I'll be live tweeting all day *TODAY*.
You can also follow the hashtags #SMBSTL and #showmeblog. Oh and don't forget I'm presenting about my YouTube channel so wish me luck (say a prayer I'm nervous

). Thanks!!
Thanks for visiting!