Today my boyfriend and I went to the Alfred B. Maclay Gardens State Park. It was small but beautiful (I'm used to the Missouri Botanical Gardens) and if you're ever in Tally it may be a good place to stop by starting in January through April.
There are over 100 varieties of Camellias (which bloom around Valentine's Day), over 50 varieties of azaleas (which bloom in January) and more than 160 other exotic species or varieties of flowering shrubs in the gardens. And of course there are the majestic Magnolias ever so common in the Southern U.S.A. providing a shaded canopy over the park walks.
The next few pix are from there. Here's some info:
Alfred B. Maclay Gardens State Park
3540 Thomasville Road
Tallahassee, FL 32309
(850) 487-4556
www.floridastateparks.org/maclaygardens/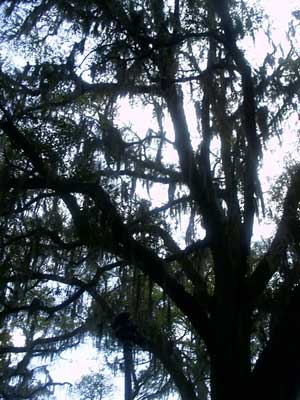 I am particularly fond of the trees of Tallahassee. Lately I've been compelled to record their beauty in photographs and, eventually, paintings.
I really need a better camera.
Here's a huge magnolia that is on the house walk in the park.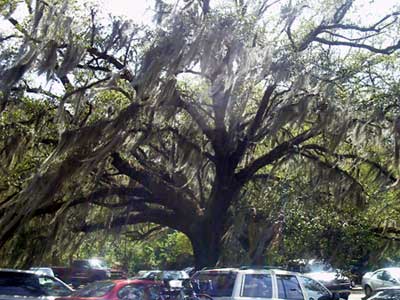 This Magnolia was in the parking lot but I couldn't help but take a picture. Look @ the spanish moss just blowing in the wind like in the movies!!!!
These trees have such depth and perspective to them…they speak to me about nature, God's intention, beauty, growth, seasons and cycles and always rising to the sun. They remind me of my hair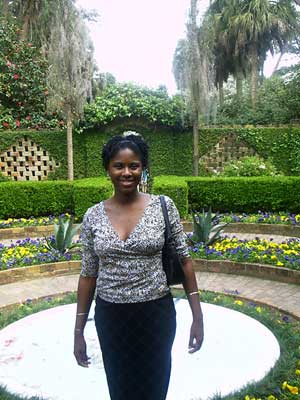 As you can see the park is breathtaking. It was a great day to stroll through such a alluring place. It smelled amazing because of all the flowers and we even saw an Oak Snake just swimming along in the lake!
As I love plants, growth and nature, places like this really center me. I wish I could get a job here but I may have to suffice with being a volunteer (since the only other positions are Park Ranger).
Well, enough

about the gardens. Thanks for visiting today.