I met Tonya* the day I shot the video for the launch of the Made In His Image t-shirt line and asked if I could feature her beautiful honey-colored puff on my site!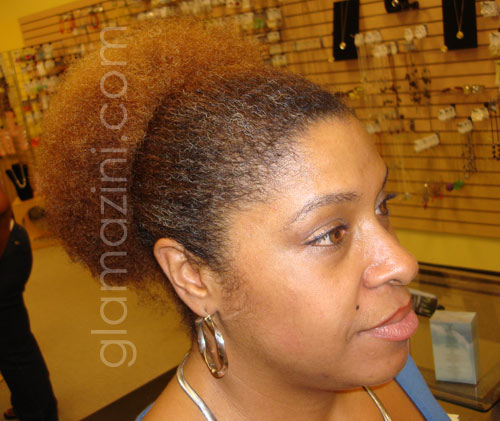 I believe she said she's been natural for 8ish years

and usually wears it in a puff 99% of the time.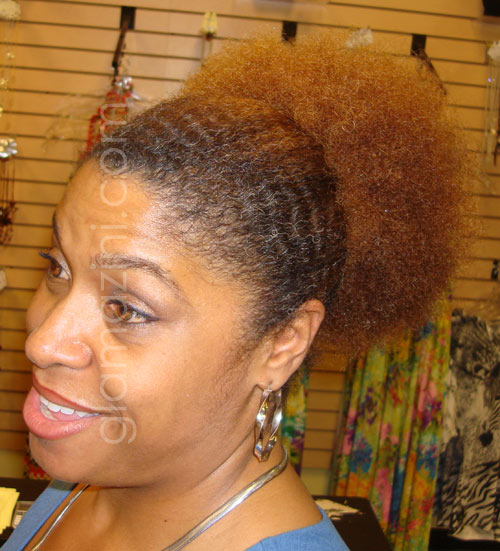 Here's a quick shot of the back…beautiful color on her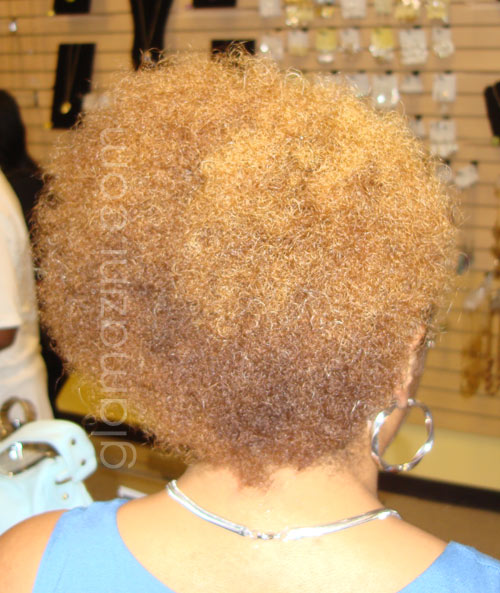 Thanks for visiting!


*It's been a couple months since I took these photos and honestly I'm not sure if she told her her name was Tonya

… which is so messy indeed but it's the truth

.  If, per chance, you are reading this please let me know if I have your name wrong hun, and I'm sorry in advance. womp womp womp