My first attempt at a twistout.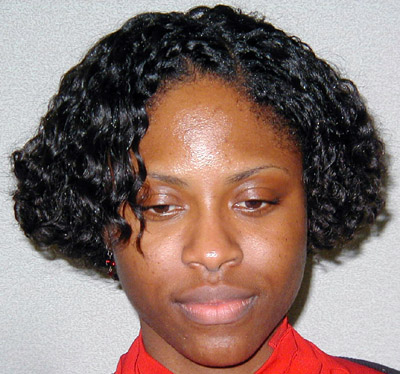 I blow dried my hair and then applied straightening balm. Then I did 8 flat twists on damp hair with diluted setting lotion. I then set the ends of each twist on rollers, and let it air dry totally*. After it was dry, I then took the twists out and and finger combed.
If you look closely you'll see that I didn't unravel all of the front twists (I was being cute). This style took about 30 minutes to do and overnight to dry. It lasted for a week, spritzed with leave in conditioner nightly and finger combed in the morning.
*It is very important that your hair is 100% dry before you remove the twists or else it will get frizzy.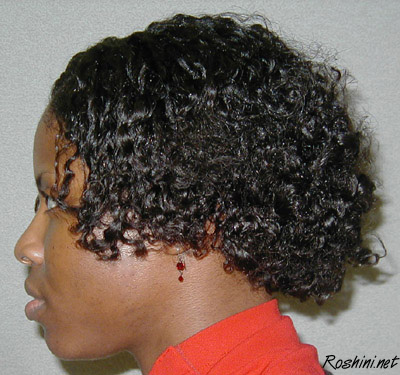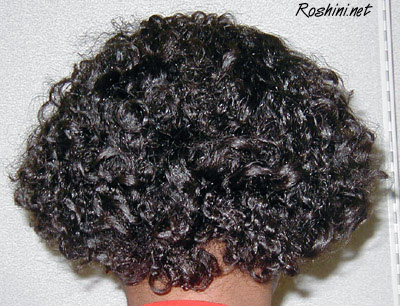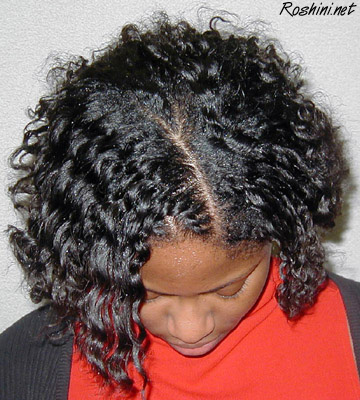 Products:
Mizani Leave-in
Olive Oil
Alterna Straightening Balm
Tools:
Wide toothed comb
Rat-tail comb
Rods
Clips
Fingers
How To Do This Style:

| | |
| --- | --- |
| 1. | Start with damp or dry to dampened hair |
| 2. | Add leave-in conditioner, oil and balm throughout scalp and strands |
| 3. | Use wide toothed comb to comb out hair (gently…it's wet) |
| 4. | Use 'tail' of rat-tail comb to section off hair in curved 'sunburst' pattern starting from above one eye. |
| 5. | Use clip(s) to hold the rest of your hair out of the way |
| 6. | Flat twist each section all the way back. |
| 7. | Roll the end of each flat twist around a rod. |
| 8. | Let your hair dry totally (you can sit under the dryer or air dry) |
| 9. | When hair is dry remove the rods and undo the flat twists. Do not unravel the front of a few of the twists. |
| 10. | Finger comb |
| 11. | Go be cute! |