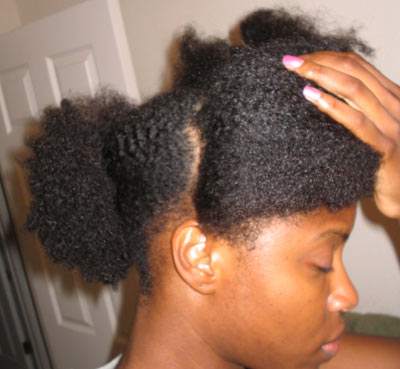 I didn't get my braids done

. Same chick from my birthday, I guess I didn't learn but at least time I just wasted time and not money.

Lets' move on.
I decided to actually do something with my hair this time and not let this detangling "go to waste". So here I go…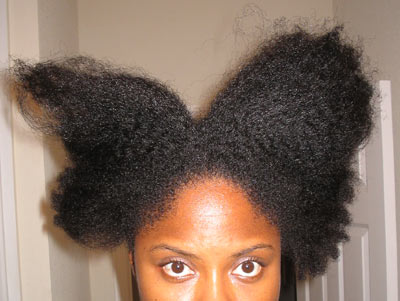 I thought this was funny. I pulled my hair back into 1 and went to church. When I got back and took the clip out this is what the front did.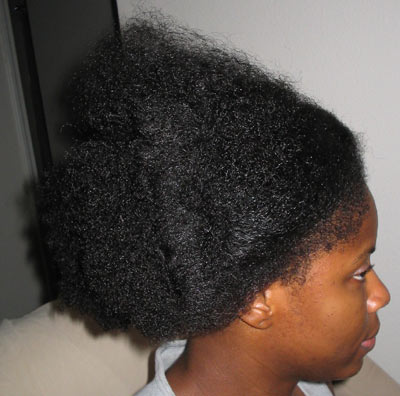 One more shot of my cone hair

. Looks like I'm in a wind tunnel.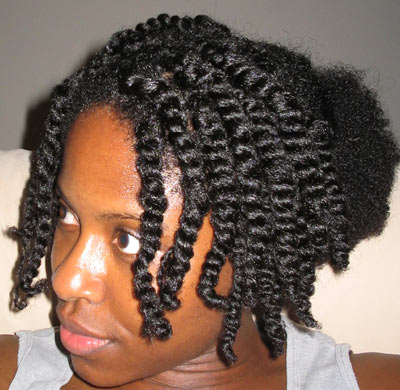 I always do the front first now because if I get tired I can stop and wear it like this as a style.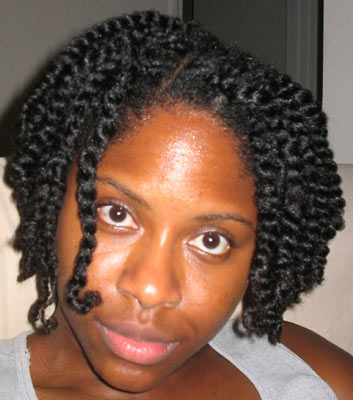 yay, this is pretty 😀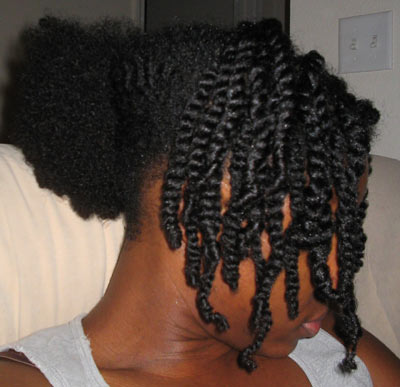 I think I'll keep going though and finish these up one time.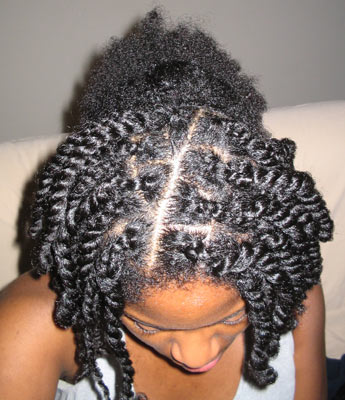 Diagonal part on the top. I'm so -so on how it falls but it's always a learning experience.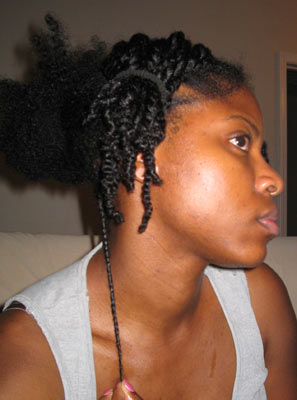 the back is growing!!!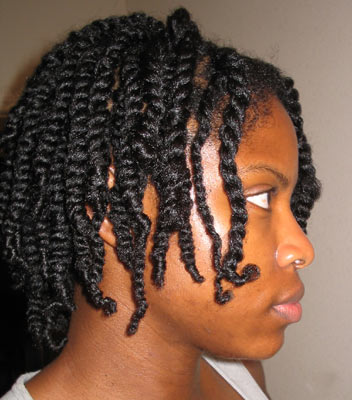 done.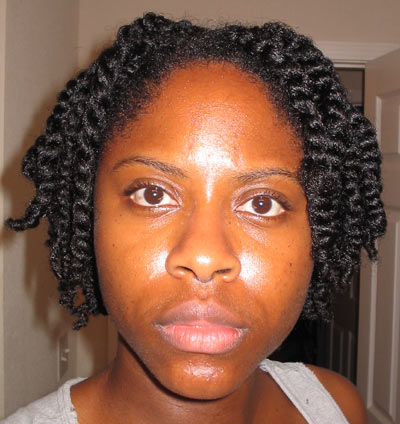 done and oily, like usual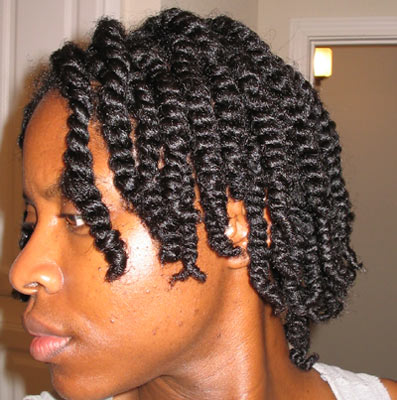 it's late. i'm tired.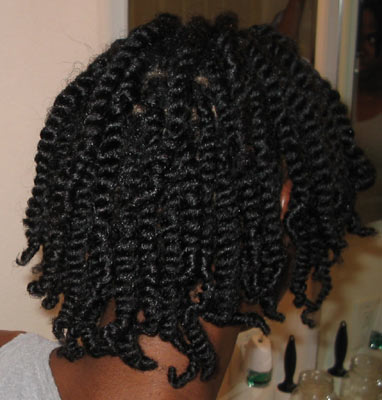 look at my hair!!!!!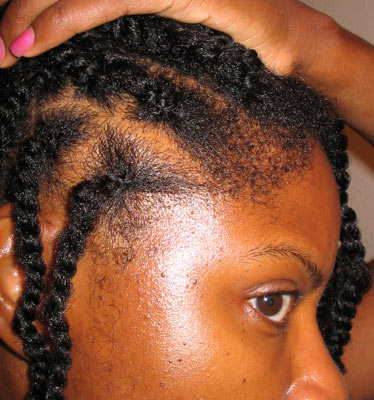 my weak spot…really scalpy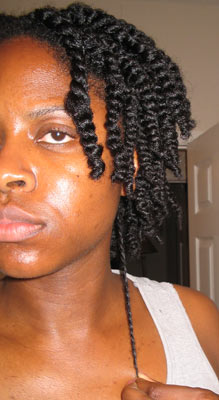 i'm so sleepy i'm about to keel over…yet i'm still taking pictures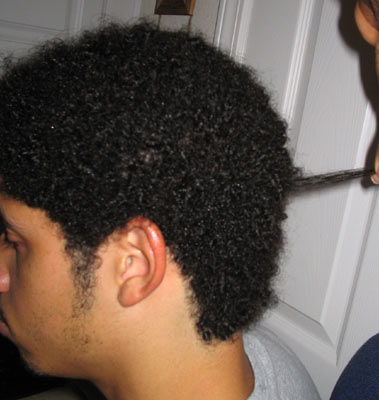 wait

adima's hair is on the grow!!!! it's about 3 inches.
o.k. for real this time good night