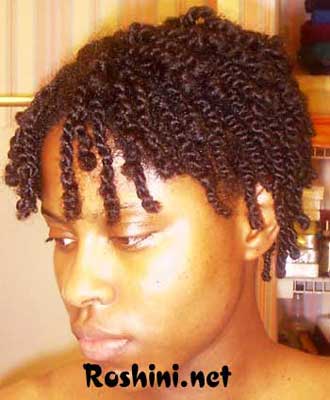 Day 9 with these twists and all is still well.
As you can see the sides shrink up where as the front doesn't given my post-rinse twists an interesting, and likeable shape. All is well.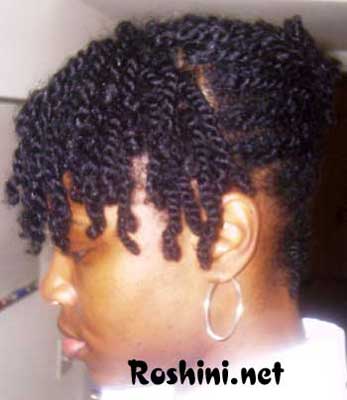 I rinsed again before church and added some moisturizer. Here's the do.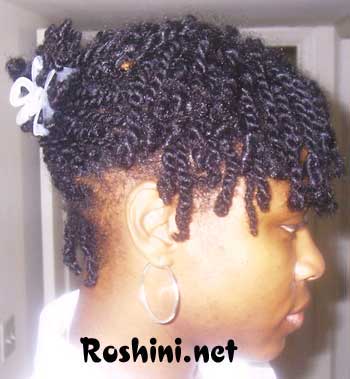 You can get a better idea of what was happening from this side.
I find that putting the twists in a ponytail first using a small black rubberband helps. Then I'll flip it up and clip it with a mathing clip. Thing is, this time it wasn't as hard to do this as it was 2 months ago. I've experienced noticable growth and it makes it easier to do this hair style now

.