YouTube member, crownofHisglory, did a video about her trademark style, The Blackhawk & I was inspired to try it out for myself on these dusty twistrowcornlocs!  


I started by separating my twist into 2 ponytails and securing with small soft scrunchies.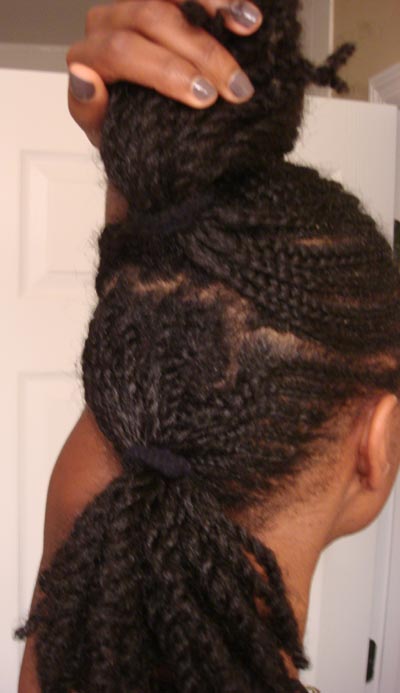 Next, I split each ponytail into 2, folding the top 1/2  up into an upside down bun and the bottom 1/2 down into a bun.  In this shot I just need to do the bottom 1/2 of the bottom ponytail.  I secured the buns with bobbypins.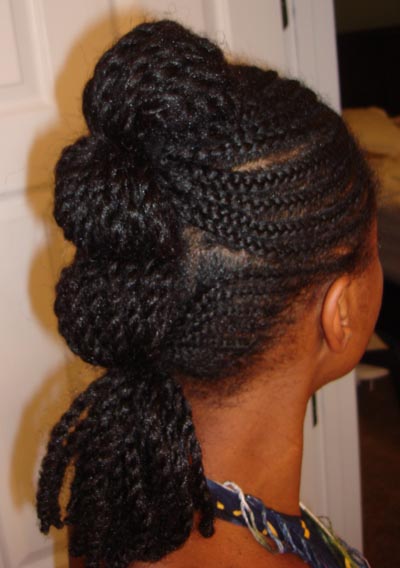 VOILA!

…my twisthawk!!!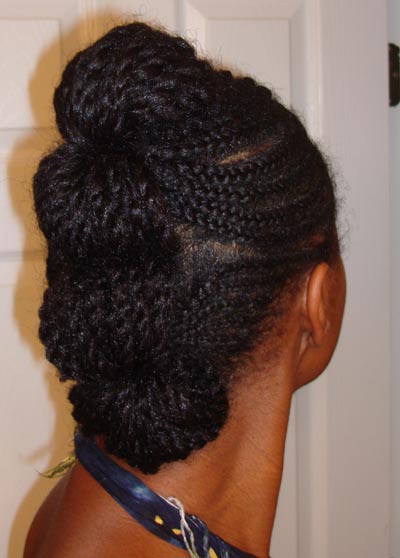 Then I started playing with headbands … first this short black one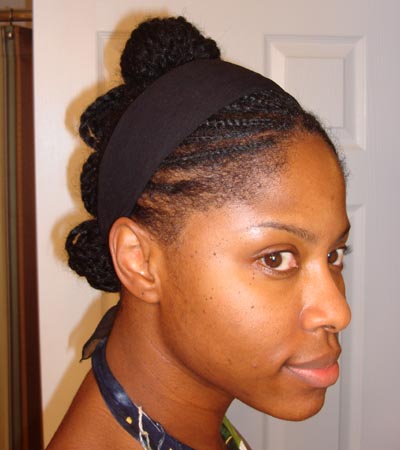 then this longer art deco looking number.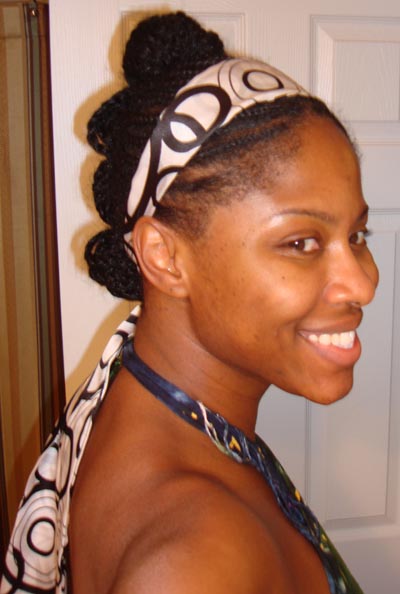 I wasn't really feeling the bands on this…BUT I was feeling the style (thanks crownofHisGlory

) …I was determined to tweek it and rock it to church on Sunday.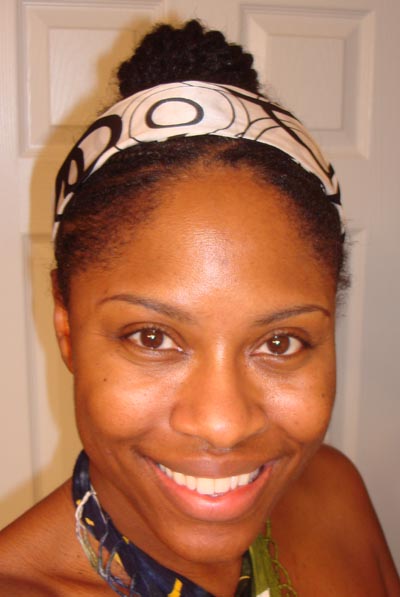 Fast forward 1 day (this morning)… thought I'd share the makeup that got away…meaning I did this shadow then hated it for the outfit so took it all off and opted for something simpler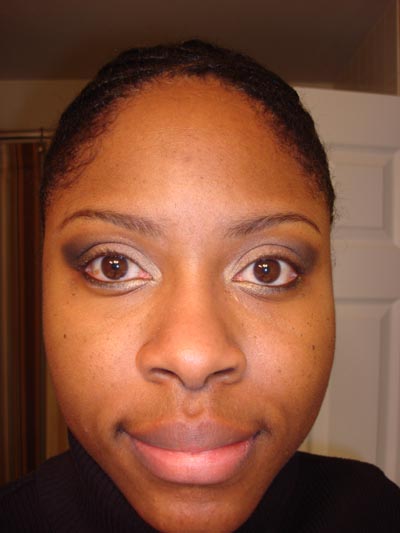 It's Urban Decay Primer Potion covered with some random gold shadow on the inner lid, MAC Tempting on the center to out lid, some random black matte shadow on the out lid and crease and MAC Solar White on the inner corners as highlight … it was hot but just too much for my outfit I thought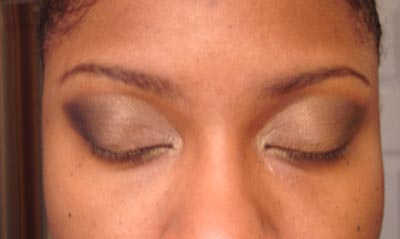 Here's what I ended up with on the eyes … MAC Solar White as a brow & inner eye highlight, a simple winged black liquid liner on the top lid, some random black matte shadow on the bottom outer lash line and some random gold shadow on the inner bottom lash line.

Loreal blush in Mocha Rose, Iman lip pencil in Expresso and Victoria's Secret gloss in Slice of Heaven finish off the look.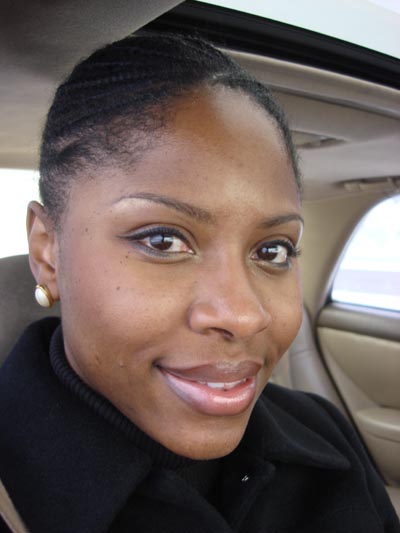 Close up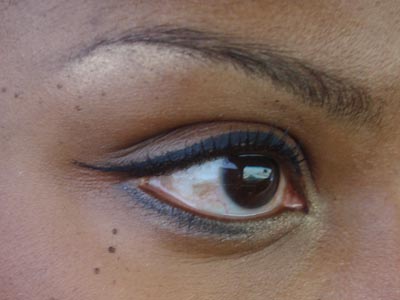 and the hair ended up in a augmented twisthawk. The top pony went into a straight bun, no splitting, the bottom one I split like  I was supposed to.  I got MANY compliments and really loved how this style freshened up my old cornrows and twists on their last legs.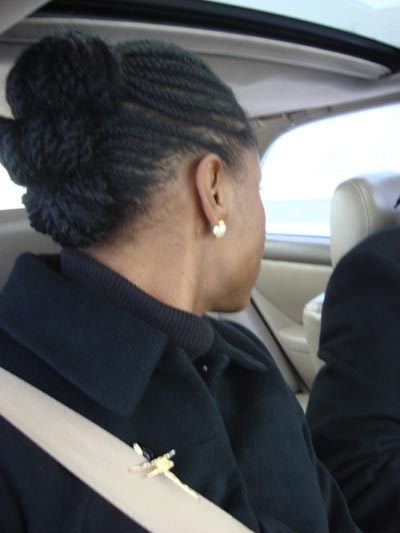 Another shot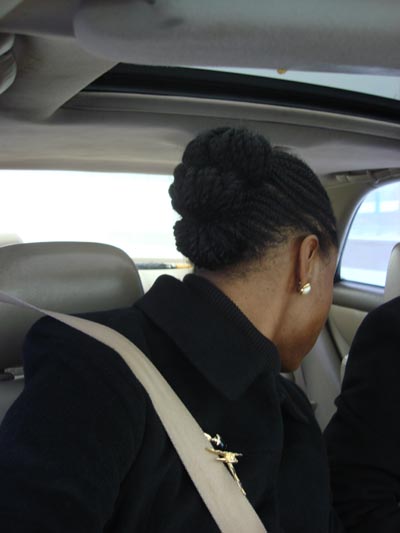 And here I am after church … I'd cried off my dang liquid liner wing

 … the choir started singing "…all praises be, to the King of Kings, and the Lord of Lords, He is Wonderful!!!" and that was a wrap for me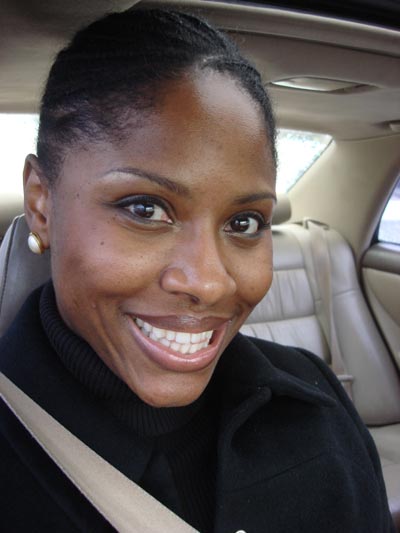 Also notice my new favorite nail polish (OPI for Sephora in Metro Chic

)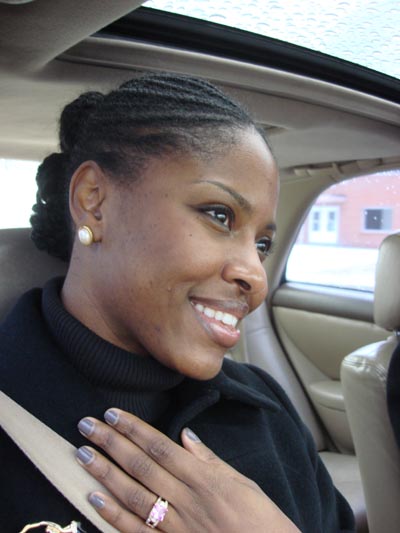 Oh and here's the dude with some old braids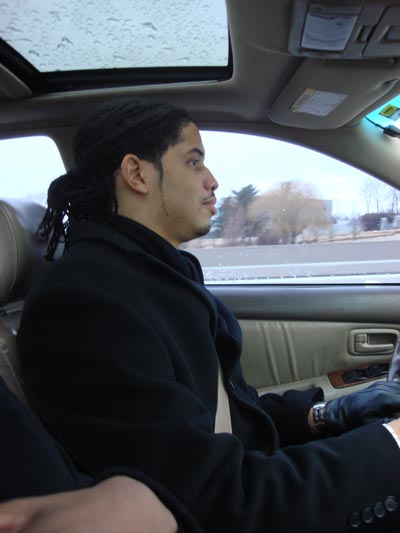 Thanks for visiting!!!

Life, Liberty, & The Pursuit of Nappyness

~ ini