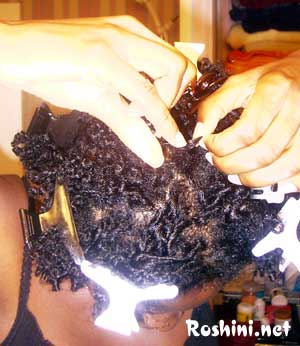 After I got home from the get together I really missed my hair so I decided to take the twists down a day early. Since they were so small, I had to do it in sections to make sure I got them all.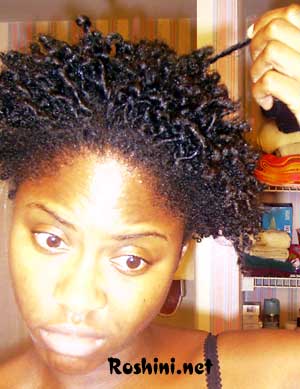 In the end this is what I had…..WHAT AM I GONNA DO WITH THIS!!!?
I still wanted to see if I could wear a twistout to church so I mixed up some of my honey conditioning goop and slathered it in.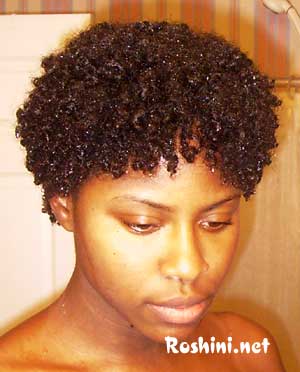 Here I am after I'd sat with the honey goop on my head for about 1/2 an hour, then rinsed and conditioned in the shower. Not bad.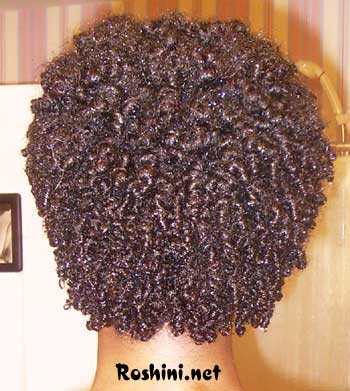 Here's the back. The question now is can I get it like this, or some version thereof tomorrow? stay tuned…