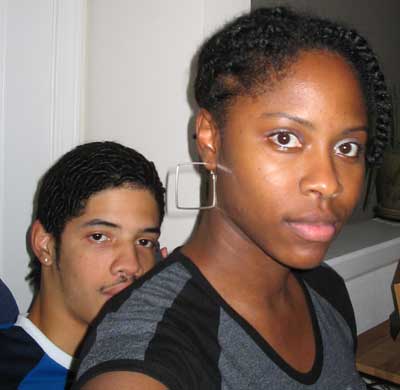 Me trying to get a shot of myself and Adima. I've had my twists for a week and a half and Adima has had his coils for 3 days.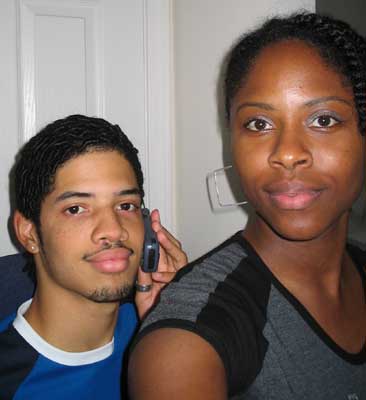 How's this for taking a photo with someone else while they are on the phone! (inside joke for my Np.com folks

)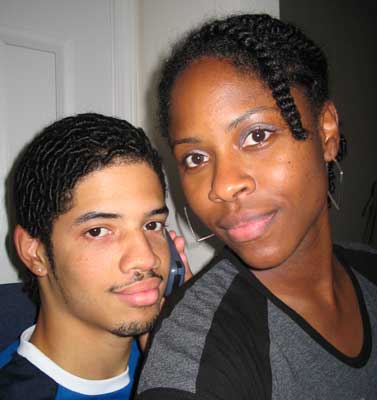 I was feeling über cute in my "I'm a Dancing Machine" tee shirt that Adima bought me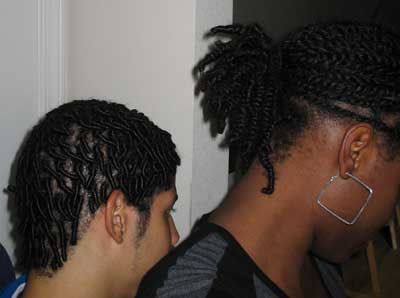 Talked him into a back shot.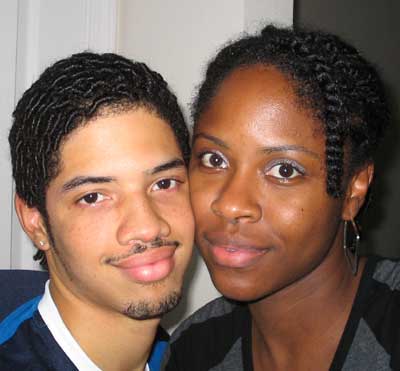 K
ewl beans…Hi babe!