2 hours of sleep and I'm up again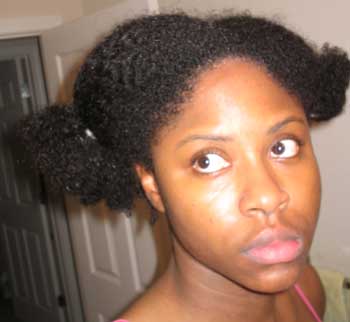 hair is washed and huge. obviously i don't have time to style it so it's puff time baby.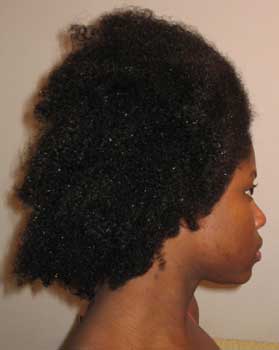 i'm so tired, i look drunk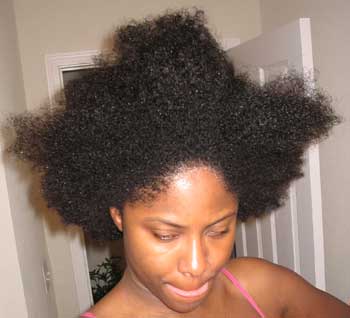 puffy wuffy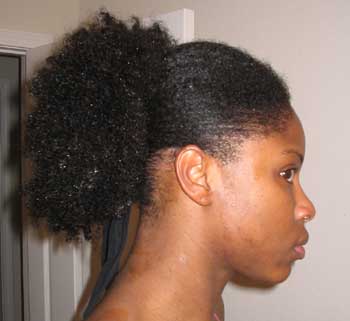 I had a piece just hanging out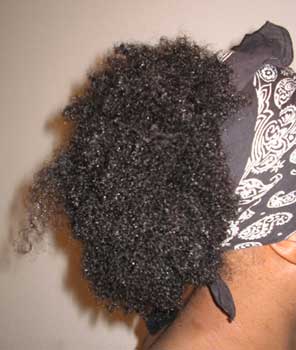 Thought I'd pull it out for ya'll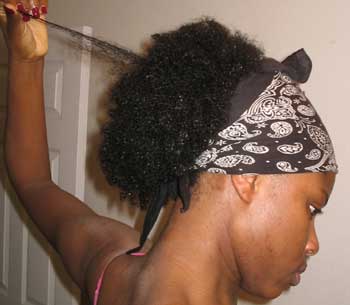 Tied the front down, stuck the stray piece back into the puff, swigged a red bull and off to get my nails done.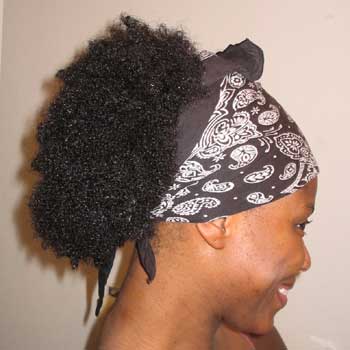 Just got back from the African Heritage Networks Annual Holiday Event for my employer. Thought I looked cute so I took some pictures for ya'll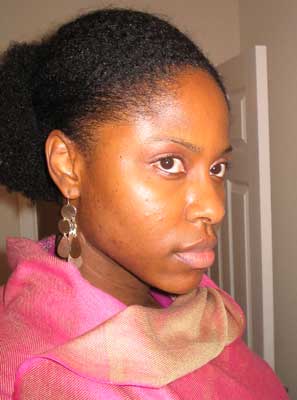 My favorite coat…come on ya'll don't you love it!!!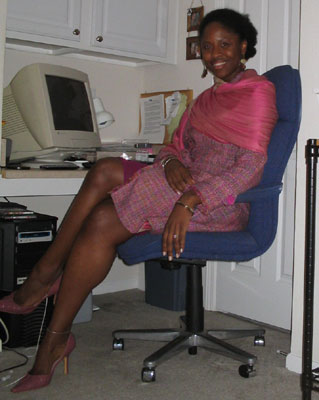 I loved the puff but I need to figure out how to get rid of the hump that makes my head look pointy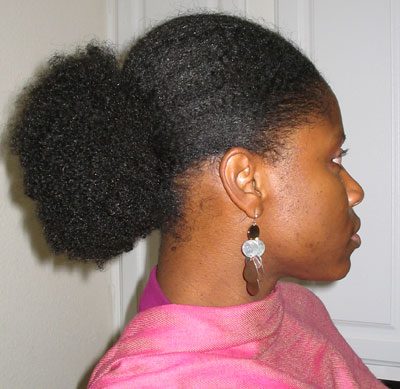 HAD to share the shoes and the story.
I wear a size 12 shoe so it's hard to find cute styles in that size. I stumbled half asleep into Shoe Stop earlier today and got to chatting with the clerk. He offered me these $50 pumps for $25 and I declined and left.
Adima comes over, hears the story, looks at me like I've lost my mind, picks out my pink dress and shawl, jewelry and purse from his brother's wedding and drags me back to the store.
Gotta love man w/ fashion AND financial sense.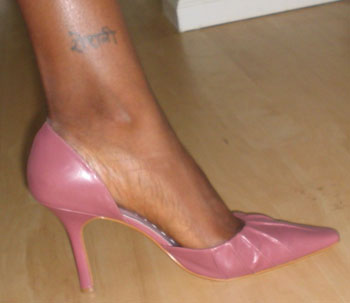 Well, that's it for now…I'm tired but happy.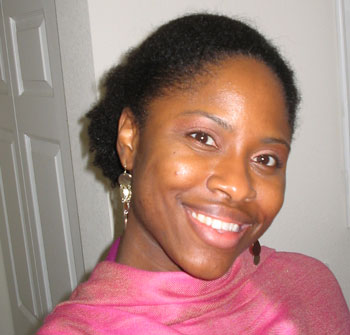 Thanks for stopping by.