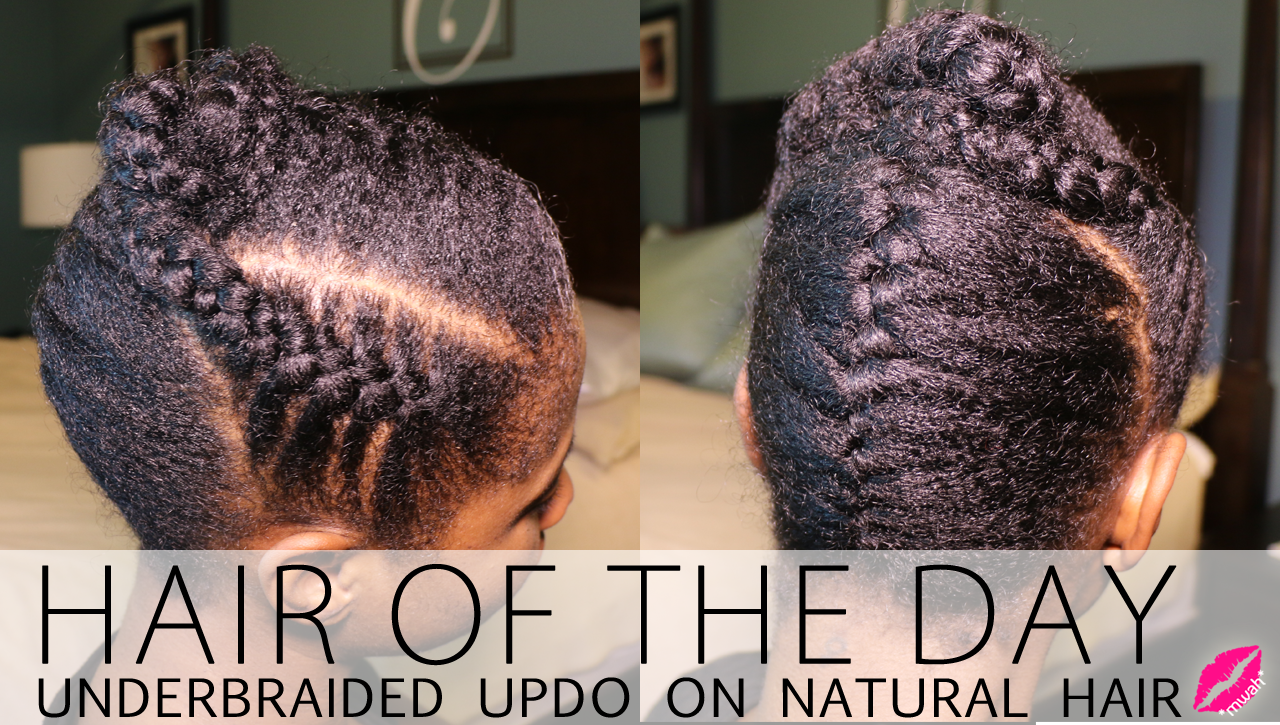 Here's a style my mom helped me with over the holidays (because she can braid and I can not).
Tada!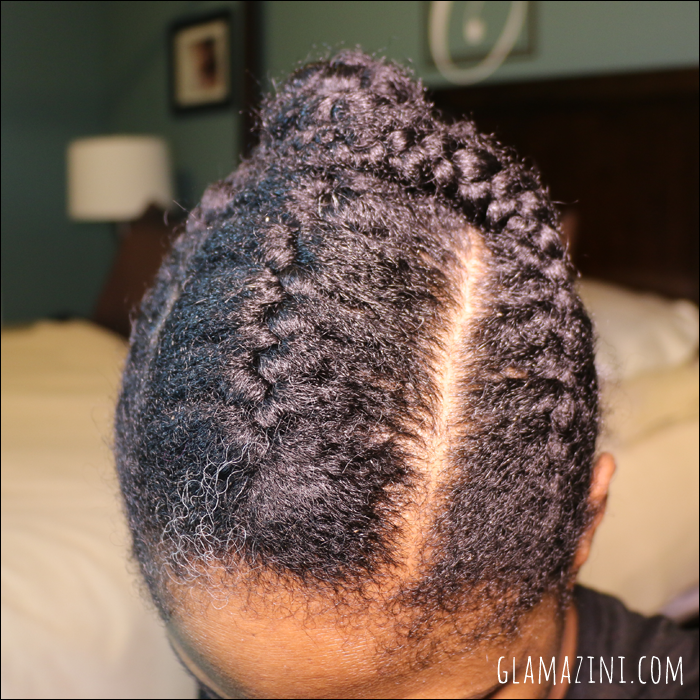 I went with 4 underhanded cornrows that I pinned into a bun: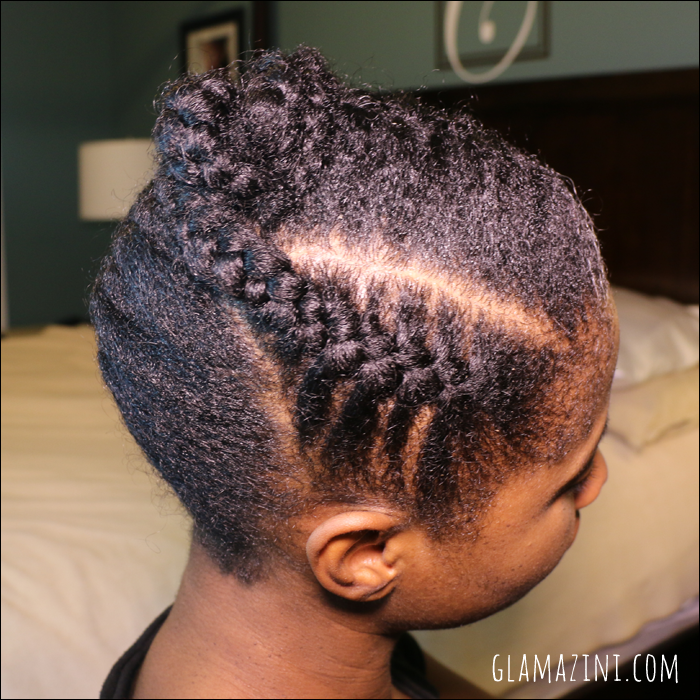 A small bun but a bun nonetheless. I thought I'd have to add hair but decided this size was just fine. And check out the back: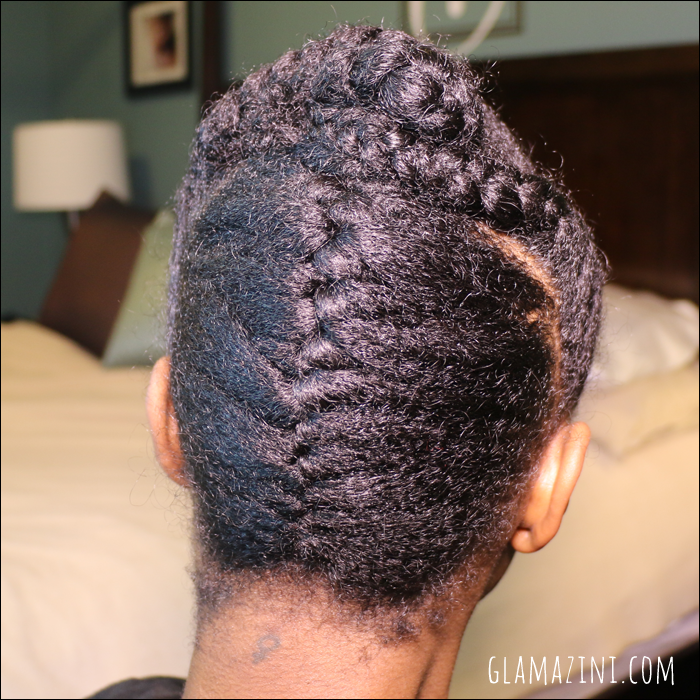 You're in luck, I also did a video of this style so if you want to see it live and in action check out the video below:

Watch the video directly on YouTube.
Mentioned in video
HOTD: Braided Updo With Shaved Sides
2nd Braided Style My Mom Did: Outfit of the Day for Going To Laura's Wedding BABY!
Leave a comment: Can you braid underhanded? If so, can you so it up the back of your head like my mom did?
Don't forget to subscribe to my YouTube channel to keep up on recently published videos. You can do so by clicking HERE. Thank you!